Ford has been incorporating robots into its development and manufacturing processes more and more in recent years, using those mechanical tools to to test vehicles in some of the most extreme conditions on earth, build the Ford Mustang Mach-E at the Cuautitlan Assembly plant in Mexico, and help disabled factory workers complete their jobs at Cologne Assembly plant in Germany. Now, the latest example of FoMoCo's working robots comes to us from Australia, where they were used to help develop the safety systems present in the next-gen Ford Ranger.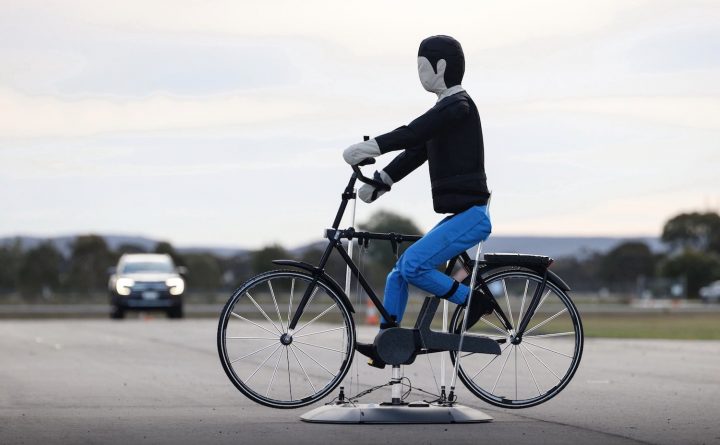 Fresh off receiving a perfect five-star safety rating from the Australian New Car Assessment Program (ANCAP), The Blue Oval has revealed some details about how it achieved that result in the next-gen Ford Ranger with the help of Ray, Rosie, and Roberto – a trio of robots that help Ford test its driver-assist systems including pre-collision assist with automatic emergency braking (AEB), lane keeping aids, evasive steer assist, and reverse brake assist.
Each of the three robots serves a different purpose – Rosie is a Guided Soft Target (GST) vehicle, Ray is a Vulnerable Road User (VRU), and Roberto is an in-car driving robot, though each helps ensure that Advanced Driver Assist Systems (ADAS) can handle a number of scenarios involving other road users, including vehicles, pedestrians, and cyclists.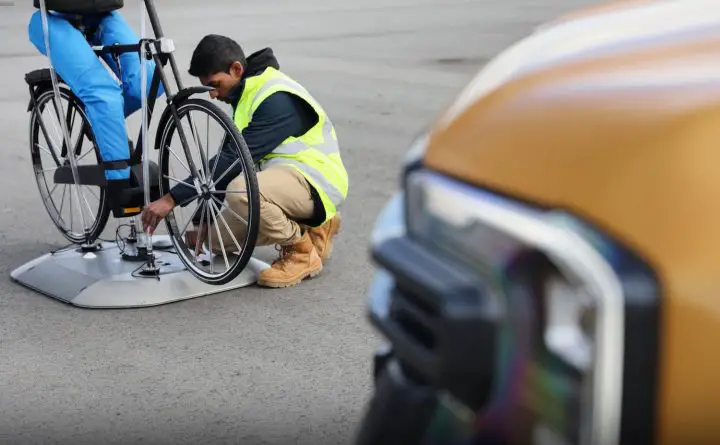 "Having our three robots means we can now run the full gamut of ADAS scenarios, everything from nose-to-tail, offset, intersections, pedestrians, cyclists, and more, in less time," said Chet Yakupitiyage, advanced driver assistance systems (ADAS) attribute engineer. "We can also run more tests on any given day or night and with more real-world accuracy than ever before."
These robots can be precisely calibrated with the vehicle that's being tested, ensuring more consistent and accurate results versus the old method of using soft targets to test and tune these systems. Regardless, engineers still retain the ability to take control of the robots if needed.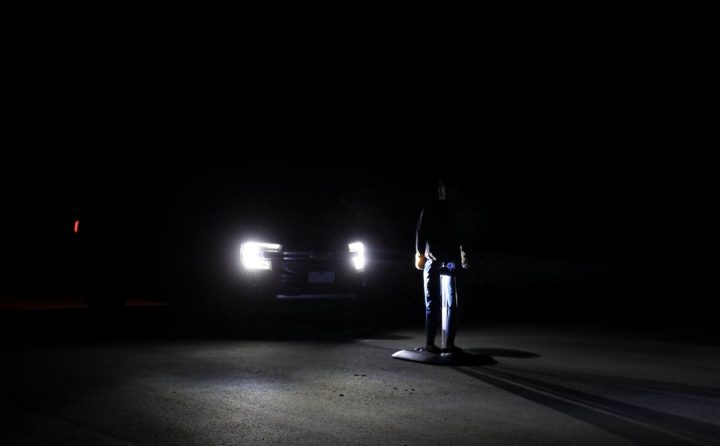 "Ray, Rosie, and Roberto not only ensure more accurate and consistent results when testing these complex advanced driver assist systems, but they also allow us to get much closer to real-world scenarios than ever before, and that should give buyers confidence that the advanced driver assist systems on next-gen Ranger and Everest have been designed to handle almost anything they'll encounter on the road," said Yakupitiyage.
We'll have more on the next-gen Ford Ranger soon, so subscribe to Ford Authority for the latest Ford Ranger news, and around-the-clock Ford news coverage.