With most of its early teething issues resolved, the next-generation Ford Ranger launch is well underway across the globe, with order banks for select trims recently opening up in Europe and the Ranger Raptor headed to Australia this month, while the mid-size pickup has also launched in six Asian counties – a small sampling of the model's 40 export markets. Now, however, we're learning about yet another interesting feature present in the next-generation Ford Ranger – Limited trims are using Sensico material in place of traditional leather for the steering wheel.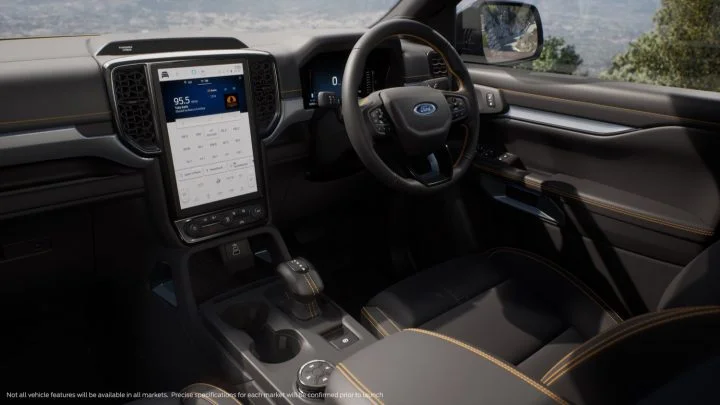 A number of modern Blue Oval vehicles have replaced leather with synthetic materials in recent years, including the ActiveX seat material found in models like the 2023 Ford Edge Titanium and Ford Mustang EcoBoost Premium, to name just a couple. Like that particular application, Sensico is a synthetic, vegan material that replicates the premium look, feel, durability and ease-of-cleaning of leather. It's already used to cover the seats in a variety of other Blue Oval models, including the Ford Fiesta and Focus ST, too.
Interestingly, the next-generation Ford Ranger Limited only features Sensico material on the truck's heated steering wheel – not the seats. Those are finished in a more traditional Soho leather with Apex style embossing and a soft-touch vinyl console.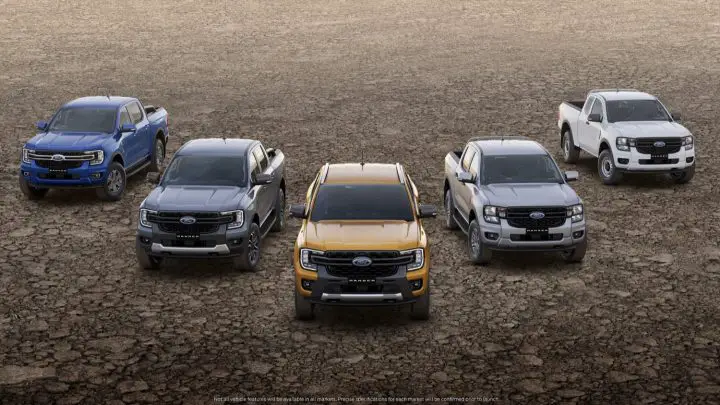 In the meantime, Ford continues to invest heavily in its facilities with an eye toward expanding next-gen Ranger production after sinking $580 million into the Pacheco Assembly plant in Argentina, thoroughly modernizing that particular site in the process. Meanwhile, the North American next-gen version of the mid-size pickup is slated to launch in 2023 for the 2024 model year, as Ford Authority reported last month, and will continue to be built at the Michigan Assembly plant.
We'll have more on the next-gen Ford Ranger soon, so subscribe to Ford Authority for the latest Ford Ranger news, and around-the-clock Ford news coverage.