Aric Almirola took control of the No. 10 Nascar Ford Mustang when he joined Stewart-Hass Racing (SHR) for the 2018 season. Interestingly, Almirola was expected to retire at the end of the 2022 Cup Series season, but recently announced that he walked back on that decision and signed on for several more years with SHR to continue his relationship with Ford. Now, as the Cup Series heads to Bristol Motor Speedway in Tennessee this Saturday night, Almirola's No. 10 Mustang will sport a special BlueOval City paint scheme for the race under the lights.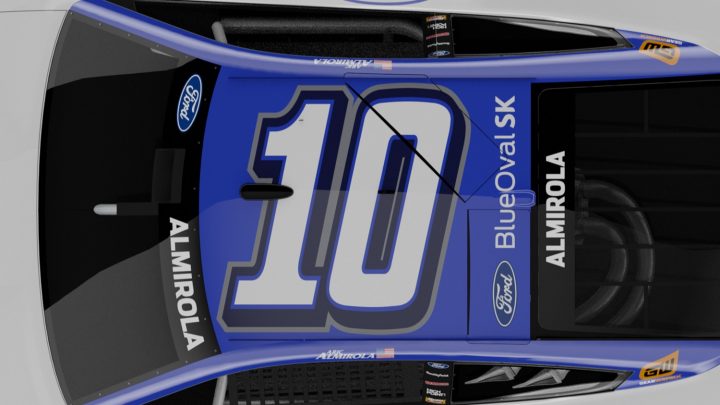 As Ford Authority previously reported, BlueOval City is a facility located Tennessee where Ford will produce EV batteries and vehicles, including an upcoming Ford F-Series EV pickup. "Ford is enthusiastically embracing an electric future and BlueOval City is going to be at the forefront of this new era," said Kel Kearns, Electric Vehicle Center plant manager at BlueOval City.  "We know how much Tennesseans love motorsports, so to be on Aric's car this weekend for one of the most popular events of the season is a wonderful way to spread the message of who we are and the arrival of BlueOval City."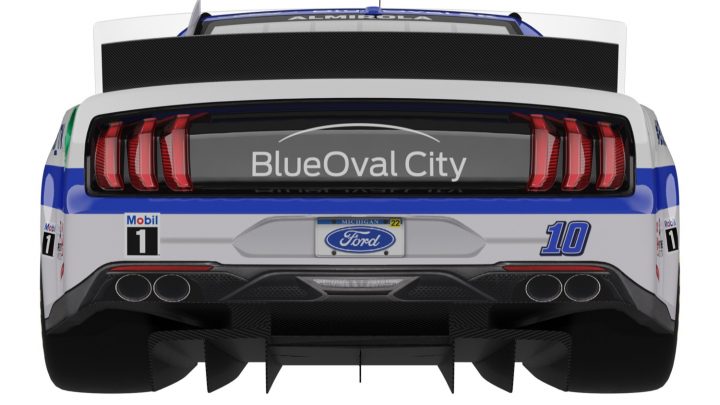 Almirola said he is proud to carry the BlueOval City colors on his No. 10 Nascar Ford this weekend. "One of the things I've learned during my time driving in Nascar is that when you become a Ford driver, you become part of the Ford family," he said. "We know how important electrification is to Ford's future and after driving vehicles like the Mustang Mach-E, I can see why. I'm excited to represent BlueOval City and hope I can give them a good run on Saturday night in Bristol."
Production at BlueOval City is expected to commence in 2025, and so far, construction of the facility is right on schedule. The construction of BlueOval City is part of Ford's sizable investment in electric vehicles, which will surpass $50 billion by 2026. Ford expects to produce over two million EVs annually by 2026, many of which will be assembled at BlueOval City.
Subscribe to Ford Authority for more Nascar news, Ford Mustang news, and 24/7 Ford news coverage.