Driver Ryan Blaney and the No. 12 Nascar Ford team have elected to withdraw their appeal of penalties incurred after a loose wheel incident at Bristol Motor Speedway on September 17th, 2022. As such, the crewmember suspensions assessed to the team will stand, and Blaney will race without several key members of his pit crew for the next four races.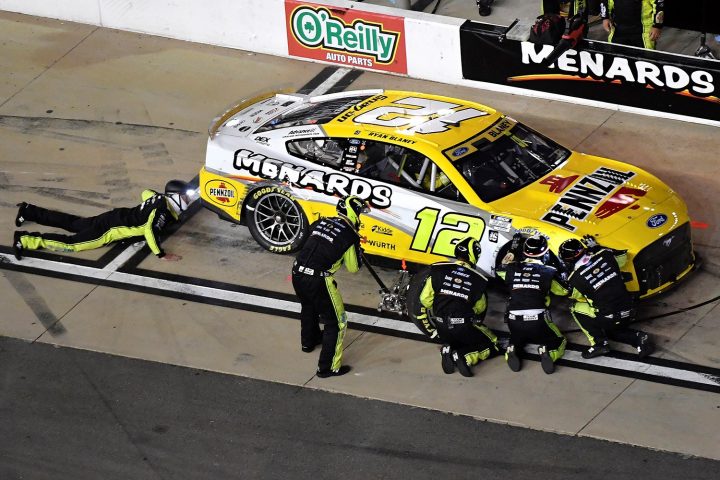 During the race at Bristol, the No. 12 Ford Mustang had a rear tire blow, sending the race car into the wall and severely damaging it. Blaney brought the No. 12 Mustang to the attention of his crew. However, the tire changer failed to secure the left rear wheel, and when Blaney attempted to speed the No. 12 Ford out of his pit box, the wheel came loose and rolled down Pit Road, rolling through several competitors' pit boxes.
Competition officials reviewed the No. 12 Ford's incident and determined that the loose wheel violated Section 10.5.2.6.D in the Nascar Cup Series Rule Book, which addresses "loss or separation of an unproperly secured tire/wheel from the vehicle." This resulted in the suspension of three crewmembers, including crew chief Johnathan Hassler, jackman Graham Stoddard and rear tire changer Zachary Price.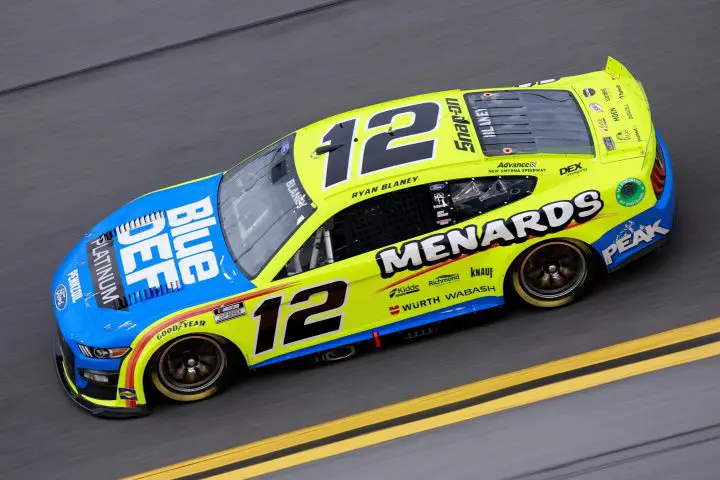 Penske Racing, the team that fields the No. 12 Mustang for Blaney, announced last week that it would appeal the penalties. The crewmember suspensions were deferred for last weekend's race at Texas Motor Speedway. However, now that the appeal has been withdrawn, the suspensions will begin this weekend at Talladega Superspeedway, meaning Blaney will race without Hassler, Stoddard and Price in his pit.
Penske Racing engineer Miles Stanley is slated to take Hassler's place as crew chief for the next four races. However, without his regular crew chief in the box, Blaney will certainly be faced with a challenge as he attempts to avoid Playoffs elimination.
Subscribe to Ford Authority for more Nascar news, Ford Mustang news and 24/7 Ford news coverage.