On Friday, Nascar officials announced that Ryan Blaney and the No. 12 Nascar Ford Mustang will appeal penalties incurred last week as a result of an uncontrolled tire that bounced away after a botched pit stop at Bristol Motor Speedway on September 17th, 2022. As such, the suspensions of several of Blaney's team members will be deferred until after this weekend's race at Texas Motor Speedway.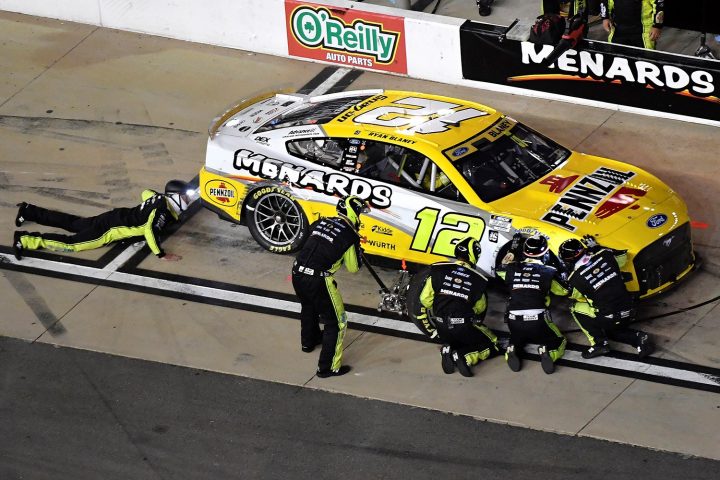 Blaney's No. 12 Nascar team was penalized for the loose wheel, which was found to be in violation of section 10.5.2.6.D in the Nascar Cup Series Rule Book, which addresses "loss or separation of an unproperly secured tire/wheel from the vehicle."
Initially, competition officials ruled that three of Blaney's crew members would be suspended for the next four races, including crew chief Johnathan Hassler, jackman Graham Stoddard and rear tire changer Zachary Price. However, all three crew members will be allowed to compete this weekend as the sanctioning body deferred their suspensions until a verdict is reached.
A hearing date has yet to be set for the No. 12 Nascar Ford team, but it will likely occur next week before the race at Talladega Superspeedway on October 2nd.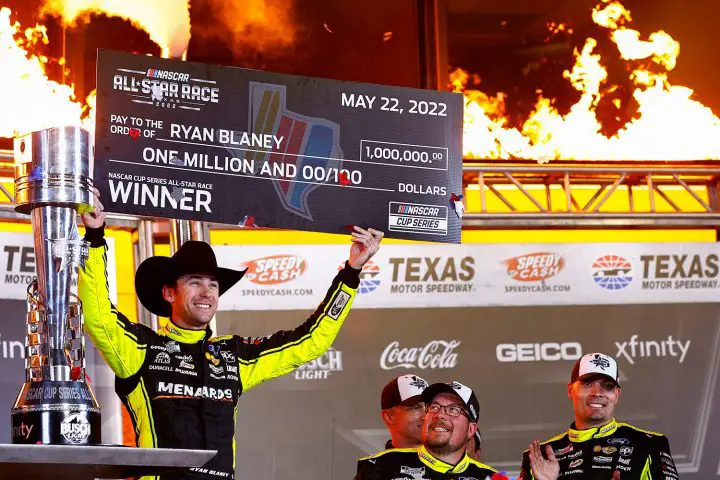 Blaney and the No. 12 Nascar Ford team are one of 12 teams currently eligible for the Playoffs. Despite finishing 30th last weekend at Bristol due to the loose wheel, Blaney was able to advance into the next championship round and avoid elimination. His position in the championship bid is a hard-earned one, as Blaney barely secured the final Playoffs position after a wild race at Daytona just a few weeks ago and is currently the only driver in contention without a point-paying win this season.
Keep an eye on Blaney's No. 12 Mustang this weekend. After all, he won the last time the Cup Series visited Texas for the non-point-paying All Star exhibition race in May, and clearly knows where to find speed at the track.
Subscribe to Ford Authority for more Nascar news, Ford Mustang news and 24/7 Ford news coverage.