Back in March, the Transglobal Car Expedition team began its journey from Yellowknife, Canada to Resolute Bay, crossing treacherous territory in a number of highly-modified vehicles including more than one Arctic Trucks AT44 Ford F-150 pickup – which are fitted with mammoth 44-inch tires and designed to cover frozen tundra, specifically. Unfortunately, one of those trucks didn't make it, instead falling through the ice along the way. Thankfully, no one was hurt, and the Transglobal team became the first to complete the overland trek from the continental shelf to the High Arctic. Recently, they also managed to retrace those steps and retrieve the submerged Arctic Trucks AT44 Ford F-150 from the cold waters, too.
As one might imagine, pulling a truck out of the icy waters in a remote area with essentially zero visibility at night isn't an easy task, and in this case, it required a group effort between Transglobal Car Expedition, an international team of experts, and help from local communities to pull off. First, cold water divers had to reach the truck and use airbags to raise if off the ocean floor, at which point it could be towed out of the strong current closer to land.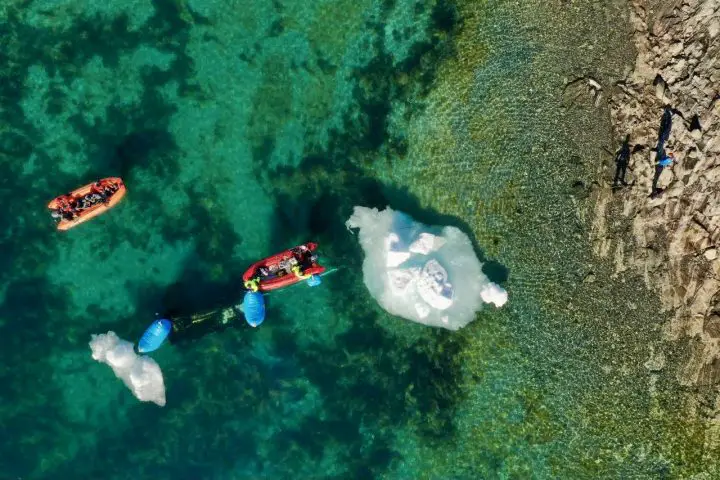 Once on dry land, the F-150 was airlifted by an Airbus Super Puma helicopter off a nearby island to Gjoa Haven, where it awaits the next part of its journey – a trip to Montreal via a sealift vessel. Unfortunately, the truck itself is likely unsalvageable given the fact that it submerged in water for so long, but the team felt like retrieving it was the right thing to do given the fragile ecosystem present in the Arctic.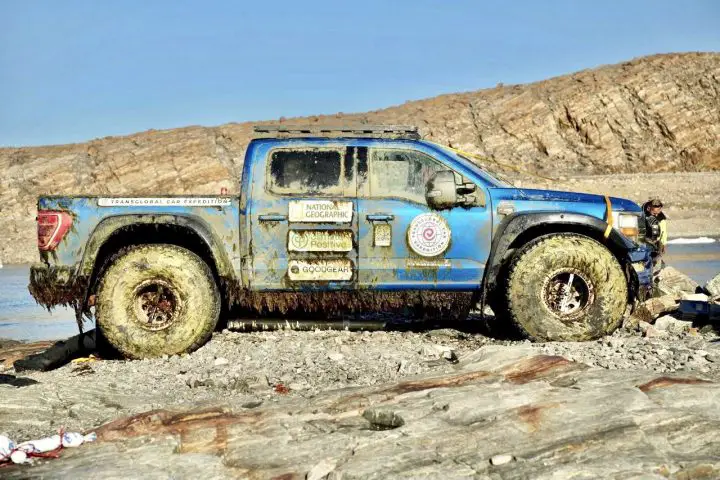 Regardless, it's truly an impressive feat that a modestly upgraded Ford F-150 was able to conquer this type of terrain in the first place. While it features additional modifications in this case, the Arctic Trucks AT44 Ford F-150 is essentially just a stock pickup with 44-inch tires, though fitting that kind of rubber requires body and frame modifications, too. Otherwise, these pickups are equipped with a one-inch lift up front, an ARB locking front differential, an onboard inflator/deflator, Bilstein shocks, and little else.
We'll have more on the F-150 soon, so be sure and subscribe to Ford Authority for the latest Ford F-Series news, Ford F-150 news, and continuous Ford news coverage.
Photos courtesy of Digital Buro