With the magic of modern media editing software, it's easier than ever for our Ford Authority render team to come up with fun and sometimes over-the-top concepts based on real life Blue Oval products. In the past, we undertook the challenge of dreaming up a two-door Ford Bronco pickup and its four-door pickup counterpart. A creative customs shop on Instagram turned the Bronco into a quirky but tough off-road van, giving yet another perspective on potential Bronco variants. This time, the SUV is our subject yet again, and we've rendered it into an absurd Ford Bronco limo.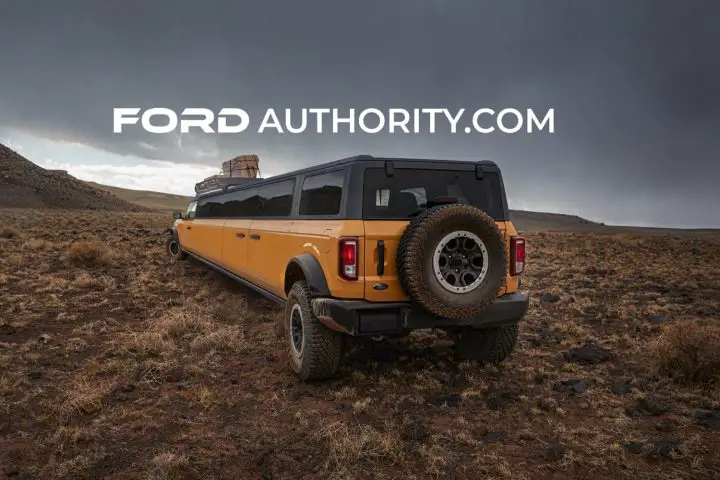 We agree – this thing is positively ridiculous, but it's certainly a fun concept. We've stretched the Ford Bronco out quite a bit, adding a set of suicide doors for entrance and egress of the elongated passenger compartment. The hypothetical Ford Bronco limo retains its high ground clearance and off-road-ready tires, ready to tackle (almost) any terrain, although its approach and departure angles may be a bit different than a stock Bronco. It also has a roof rack for storage out of sight of the passenger compartment, and a loud yellow paint scheme as though its existence alone wasn't loud enough.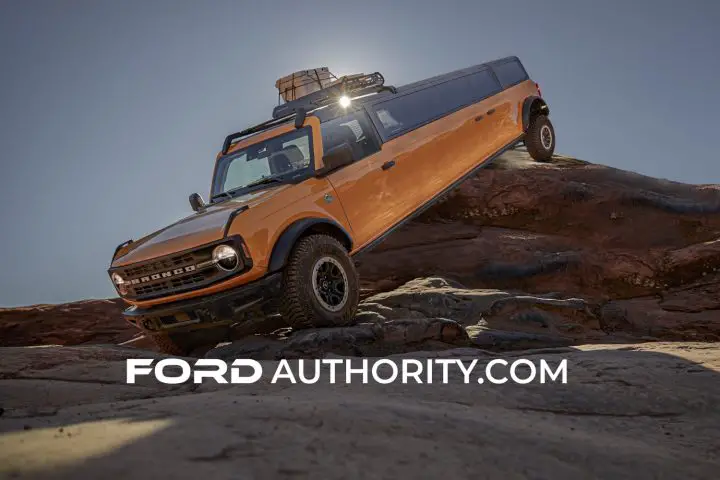 There's a rather niche market for off-road limos, considering that GMC Hummers are often subjected to the stretch. The Blue Oval's luxury division, Lincoln, recently bowed out of its MKT limousine program, leaving a gap in the industry for modern Ford-built products. It's not entirely out of the realm of possibilities that a Ford Bronco limo could give GM limos a run for their money. In fact, a peculiar Cadillac XT6 limo was spotted undergoing testing back in 2020, indicating that the segment isn't dead yet.
We'll have more cool renderings like this to share soon, so be sure and subscribe to Ford Authority for more Ford Bronco news and around-the-clock Ford news coverage.