After dissecting a Ford Mustang Mach-E and analyzing all of its various components such as the EV crossover's front end, battery tray, and suspension, Sandy Munro – an engineer and YouTuber – has now set his sites on the 2022 Ford F-150 Lightning. Previously, we've seen Munro and his team go over the all-electric pickup's undercarriage and frunk, which left him impressed with what he discovered, and now, Munro and Associates is back with another video examining the chassis of the 2022 Ford F-150 Lightning.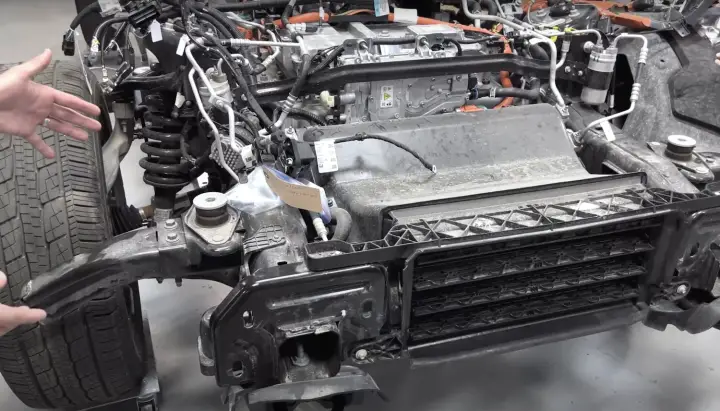 With the body removed, we can get a good up close look at the bare chassis of the 2022 Ford F-150 Lightning, which is an interesting follow-up to a previous video outlining the same components on the Rivian R1T – a direct Lightning competitor. That means that the team is able to compare the two pickups throughout this video, highlighting their similarities and differences on a deeper level than the typical comparison test.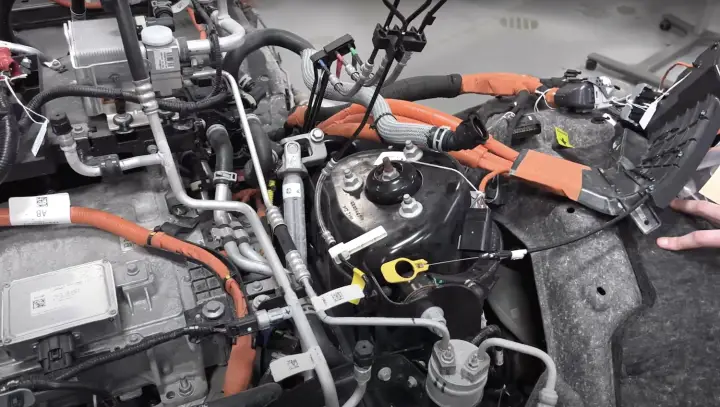 First up, the team discusses isolation differences, or more specifically, rubber bushings that are bolted to the frame that connect the cab, bed, and chassis. On the Lightning, there are 14 of these connection points, versus over a hundred on the Rivian, which just adds to the complexity of that model. The Ford pickup also has no additional subframe, like the R1T, as the Lightning's various components -such as the control arms and steering linkage – are bolted directly to the frame rather than a separate cradle that must then be decked from underneath.
Overall, the R1T features quite a few redundant structures, according to our engineers, while the F-150 Lightning utilizes a much simpler design. This is beneficial for a number of reasons – it reduces complexity, which saves time and money in terms of production, as well as repairs. Regardless, the Lightning still shares quite a few components with its ICE-powered brethren in that regard, meaning that the next generation model should show even more improvement in terms of integration.
We'll have more on the F-150 Lightning soon, so be sure and subscribe to Ford Authority for the latest Ford F-Series news, Ford F-150 news, F-150 Lightning news, and comprehensive Ford news coverage.