The 2022 Ford F-150 Lightning is now in the hands of the public, allowing closer inspection of how Ford engineered the electric pickup. As Ford Authority previously detailed, things like battery drain and other details about the truck, such as what's packed inside the frunk, are coming to light, with organizations like Munro & Associates delving deeper into what makes the F-150 Lightning tick. Recently, they posted a video taking an even closer look at the pickup, paying special attention to its underbody components such as the suspension.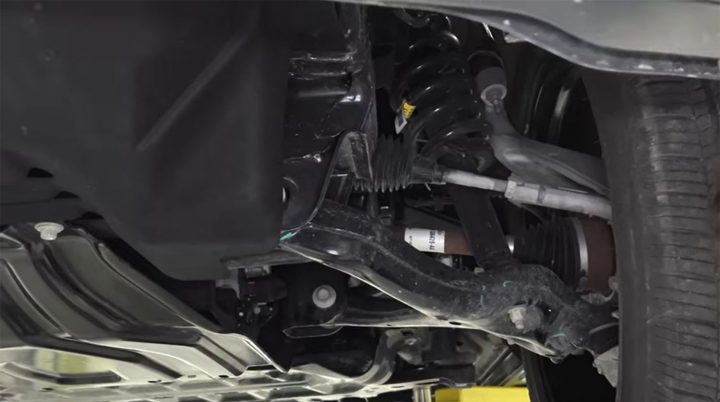 The first thing the folks at Munro notice is that some of the front suspension components are notably thicker than the ICE-powered F-150. "It is a heavier vehicle," they note. "There's some unique considerations for it being a battery electric vehicle."
However, the short/long-arm suspension setup in the front is very similar to that of the ICE-powered F-150. The Blue Oval has reduced the overall size of the lower control arms compared to the previous generation, along with other components, in order to save materials and weight. Looking down the entire undercarriage, however, the pickup is pretty well-armored to protect its delicate underbody components, with standard skid plates covering a significant portion of the underbody.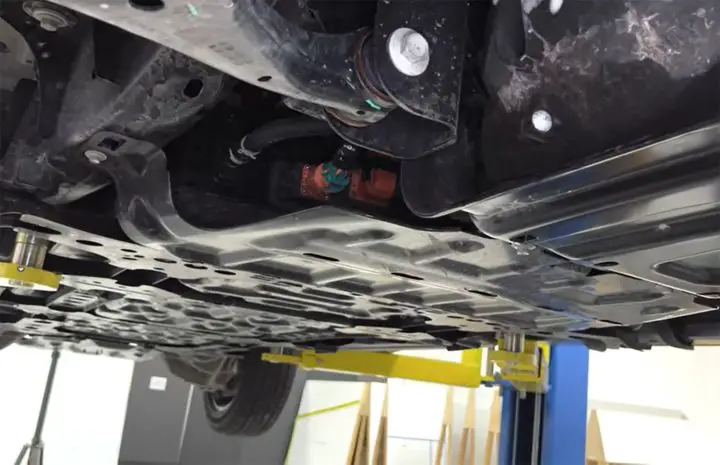 The folks at Munro were also impressed with the ladder frame implemented to support the battery, which adds structure to the frame. "It looks like it's just about bulletproof," they note. The downside, though, is that there's a lot of integrated parts welded together, which is indicative of the vehicle's relatively short development cycle. Despite this, it's functional, while it may not appear to be the most elegant approach.
In short, the Munro team seems pretty impressed with the engineering of the 2022 Ford F-150 Lightning, but it shares a lot of components with its gasoline counterpart that save the automaker money but result in the electric pickup being heavier than it otherwise would have. The team expects a lot of components for the Lightning will get redesigned in the coming years.
We'll have more on the F-150 Lightning soon, so be sure and subscribe to Ford Authority for the latest Ford F-Series news, Ford F-150 news, F-150 Lightning news, and continuous Ford news coverage.