Ongoing supplier issues continue to plague automakers worldwide, and Ford is certainly no exception. The Blue Oval recently revealed that it has thousands of unfinished pickups and SUVs sitting on various lots awaiting parts. These so-called "vehicles on wheels" will remain in stasis until supplier constraints are eased. Now, Ford Authority spotted a number of units of the 2022 Ford F-150 that have presumably been impacted by the parts shortages.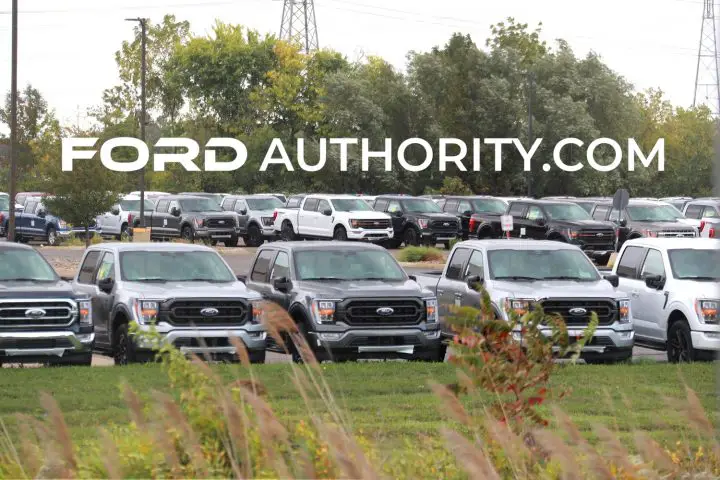 While it's not clear why these particular Ford F-150s are parked, it's entirely possible that they are affected by the recent shortage of actual Blue Oval badges, although they seem to bear them at least on the front. These badges are produced by Tribar Technologies, Inc., which is currently operating at full capacity despite setbacks caused by an undisclosed issue. Ford reportedly considered 3D printing new badges so it could equip its trucks and ship them, but ultimately abandoned the idea due to quality concerns.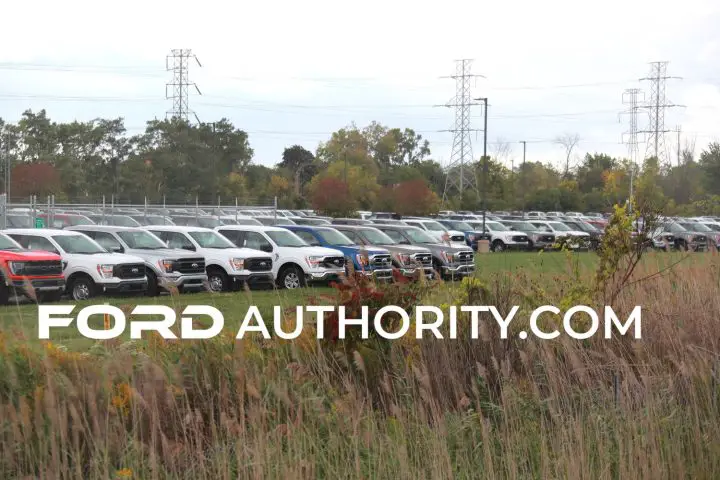 Of course, there are plenty more factors that play into why these Ford vehicles are simply parked on storage lots instead of being delivered to the customer. Ford Authority outlined quite a few of these issues back in July. Perhaps the most glaring issue facing the automotive industry today is the ongoing global microchip shortage, which has forced Ford to restrict availability of many features on its vehicles, including Multicontour seats with Active Motion Removal from the 2022 Ford F-150.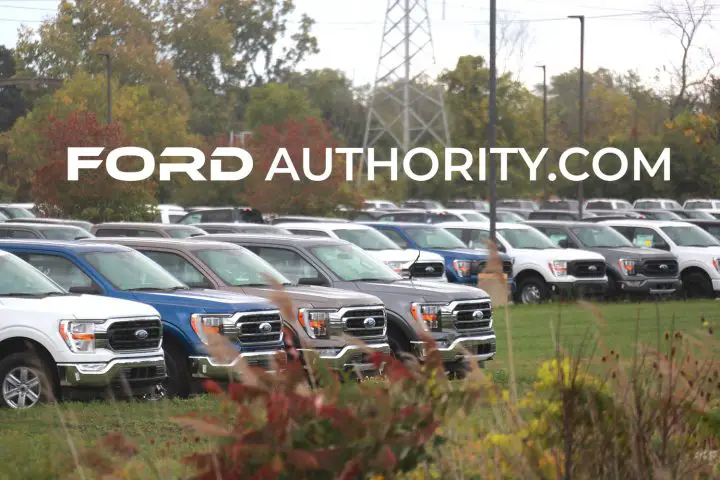 Additionally, logistical issues could play a major role in these "vehicles on wheels" that are parked in Blue Oval storage lot. Staffing issues in the cargo and transport industry mean that even vehicles that are completely built cannot be delivered to their customers. At this time, it's unclear how long these 2022 Ford F-150s will be parked on this storage lot, but hopefully whatever issue has them on hold will soon be resolved.
If you want the latest on all things Ford, then be sure to subscribe to Ford Authority for 24/7 Ford news coverage.