The 2023 Ford F-150 Raptor R was revealed back in July following years of anticipation, which didn't help temper expectations one bit. Instead, everyone clamoring for the return of V8 power to the high-performance off-roader had rather lofty expectations, which were somewhat quelled when the automaker revealed that the pickup's supercharged Ford 5.2L V8 Predator powerplant will generate a "mere" 700 horsepower and 640 pound-feet of torque, while its main rival – the Ram TRX – offers a superior 702 horsepower and 650 pound-feet of torque from its supercharged 6.2L Hemi V8. Now, sources familiar with the matter have told Ford Authority that the 2023 Ford F-150 Raptor will also be slower from 0-60 miles-per-hour than the TRX, too.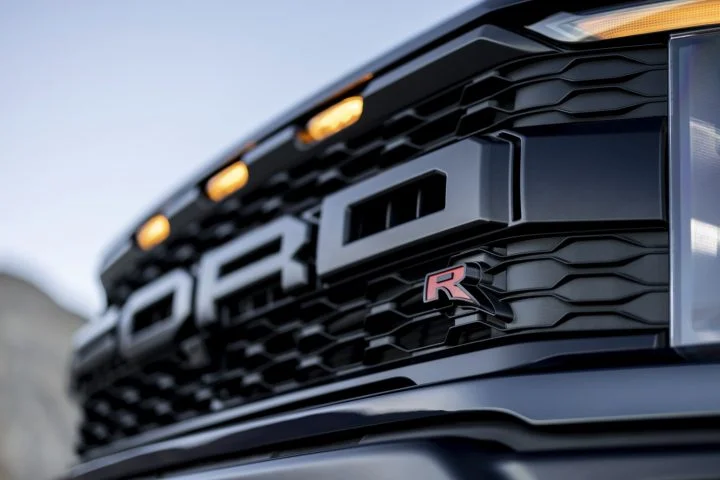 Ram's estimated 0-60 time for the TRX is 4.5 seconds, compared to 5.2 seconds for the regular F-150 Raptor, which is equipped with the twin-turbocharged Ford 3.5L V6 EcoBoost cranking out 450 horsepower and 510 pound-feet of torque. There are some notable differences between the Raptor and Raptor R, starting with the fact that the former comes equipped with 35-inch tires as standard equipment and 37-inch rubber as an option, while the latter tires are standard on the Raptor R. Otherwise, the two trucks don't look too terribly different, save for a few exterior styling cues.
However, as Ford Authority reported back in August, the Raptor R doesn't weigh much more than its V6-powered counterpart – tipping the scales at approximately 5,950 pounds, which is a mere 210 pounds more than the V6-powered F-150 Raptor with 35-inch tires and just 64 pounds more than the regular Raptor with the 37 package. This obviously had some thinking that the Raptor R could potentially outrun the TRX – which tips the scales at around 6,440 pounds – in spite of its power deficit.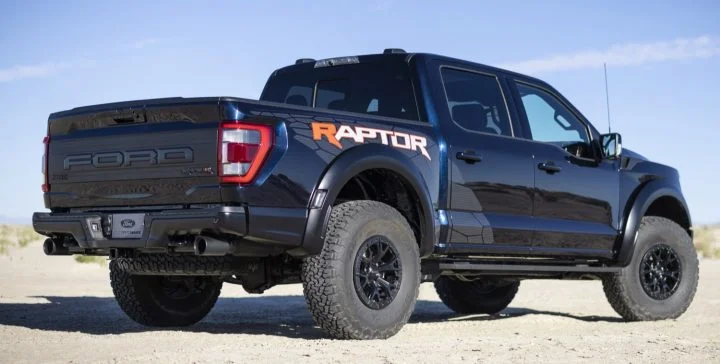 Regardless, that doesn't appear to be the case, though it remains to be seen just how these two muscular trucks will stack up in real-world conditions. Once the Raptor R launches, it's a safe bet that pretty much every reviewer on the planet will be lining it up with the TRX for a drag race, too.
We'll have more on the Raptor R soon, so be sure and subscribe to Ford Authority for more Ford F-Series news, Ford F-150 news, Ford F-150 Raptor news, and comprehensive Ford news coverage.