The new 2023 Ford Super Duty was officially announced earlier this week, bringing new exterior styling, a new interior, a myriad of new technologies and convenience features, a strengthened frame, a new high output Power Stroke diesel and a brand new gasoline 6.8L V8 powerhouse. Since that eight-cylinder engine is based on the Ford 7.3L V8 Godzilla engine, one would think that The Blue Oval would tag the new engine with a similarly badass name. However, Ford's engine team didn't name the 6.8L engine.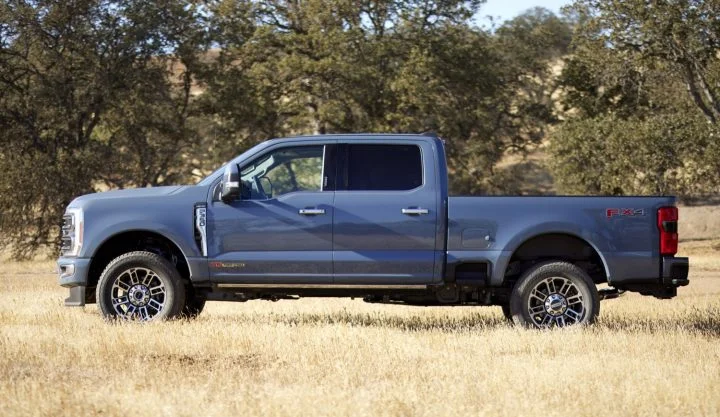 "We didn't develop a name," Aaron Bresky, Ford Super Duty engineering manager, told Ford Authority Executive Editor, Alex Luft, at the truck's reveal in Kentucky this week. "When this question came around we encouraged the individuals that were asking about the names, 'What would you call it?'"
The unnamed 6.8L V8 replaces the Ford 6.2L V8 Boss engine as the new standard engine in the 2023 Super Duty range, with its arrival being first reported by Ford Authority last month. The new 6.8L is one of four engines that will be offered in the 2023 Ford Super Duty. It is joined by the aforementioned 7.3L V8 Godzilla, as well as two Power Stroke diesels – the existing 6.7L V8 Power Stroke diesel, and a new high-output version of the Power Stroke that features a unique turbo, tune, and upgraded exhaust manifolds. The Blue Oval Hasn't released details regarding power output for any of the engines yet.
The new 6.8L V8 "… really is a proven architecture pulled from the 7.3L Godzilla," Bresky added. "And then with the 6.8L, the new strength [of the frame] combined with the 10 speed transmission creates an efficient base engine. If you compare and contrast the prior one, the 6.2L with standard 6 speed transmission, my gosh what a great upgrade."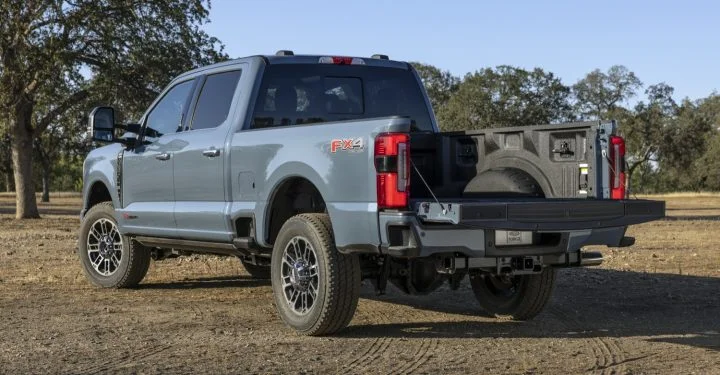 Ford says that the 2023 Super Duty offers the most towing, payload, torque, and horsepower of any heavy-duty full-size truck. The heavy duty pickup will continue to be produced at the Kentucky Truck plant and Ohio Assembly plant and is expected to launch in early 2023, with some trims and features available starting next spring.
So, what should we call the new 6.8L V8? Baby Godzilla, Mini Godzilla, Godzilla Junior, or perhaps something else entirely. Vote in the poll below and sound off in the comments.