Last week, the 2024 Ford Mustang was revealed, setting the stage for the iconic pony car's all-new seventh generation. With it came the surprise of the Mustang Dark Horse, a high-performance variant of the forthcoming Mustang that will replace the Mustang Mach 1. There seems to be some confusion about what the "Dark Horse" name actually means, as some enthusiasts seem a bit thrown as to why the performance vehicle isn't offered exclusively in dark exterior colors, as the name may seem to imply. Ultimately, Ford carefully selected the moniker since it's an expression that's been around for a while, and a fitting name for the successor to the Mach 1.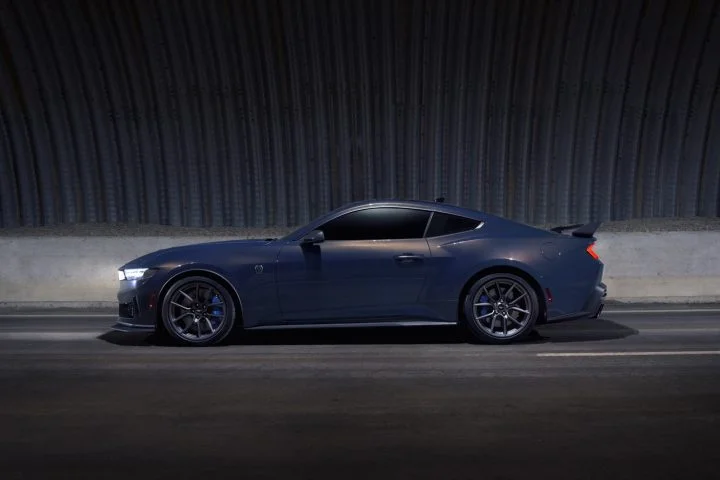 People who spend some time around a horse racing track may have heard the term "dark horse" thrown around. In fact, that's where the term originated decades ago. Merriam-Webster defines "dark horse" as "a usually little known contender (such as a racehorse) that makes an unexpectedly good showing." Cambridge Dictionary states that a dark horse is "a person who keeps their interests and ideas secret, especially someone who has  a surprising ability or skill," while Collins Dictionary says that if a person is described as being a dark horse, it means that "people know very little about them, although they may have recently had success or may be about to have success."
With that in mind, it's easy to see how the 2024 Ford Mustang Dark Horse got its name. Ahead of its debut, the Dark Horse was just that – a contender about which little was known (if anything at all) and it's poised to take the track and the street by storm with no small degree of success, thanks to its modified version of Ford's 5.0L V8 Coyote engine with 500 horsepower chomping at the bit.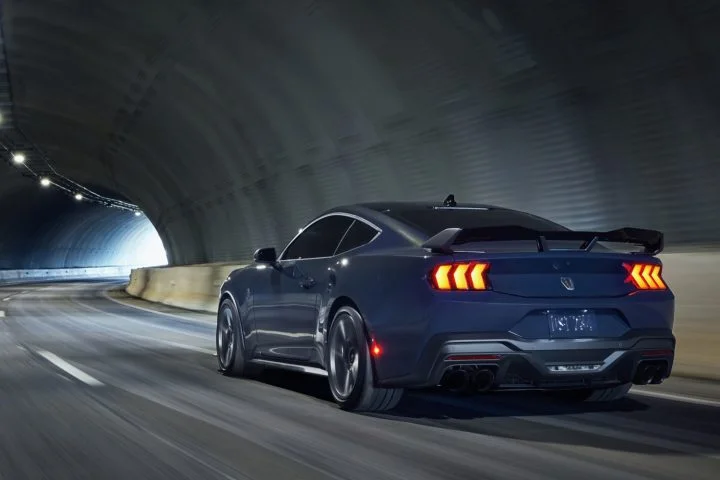 In fact, the Dark Horse will certainly live up to its name on the racetrack, as it is the start of The Blue Oval's new motorsports push, and will become its new Nascar and V8 Supercars race car, and even return to the 24 Hours of Le Mans in 2023.
We'll have more on the Mustang soon, so be sure and subscribe to Ford Authority for more Ford Mustang news and ongoing Ford news coverage.