Ford is no stranger to farming out various components for use on other vehicles, a common practice in the automotive world – particularly among smaller startups and automakers that don't quite have the budget required to create new parts from scratch. As such, throughout history, we've seen a large number of vehicles touting Blue Oval bits and pieces, including the DeTomaso Pantera, the Lands Precedent, the Qvale Mangusta, and the Laforza, which also utilized Blue Oval power – in some cases, engines taken from the Ford Mustang. This 1992 Fleetwood Pace Arrow RV up for grabs at Smart RV Guide also makes use of Mustang parts, but in this case, it isn't any sort of mechanical item – it's the motorhome's taillights.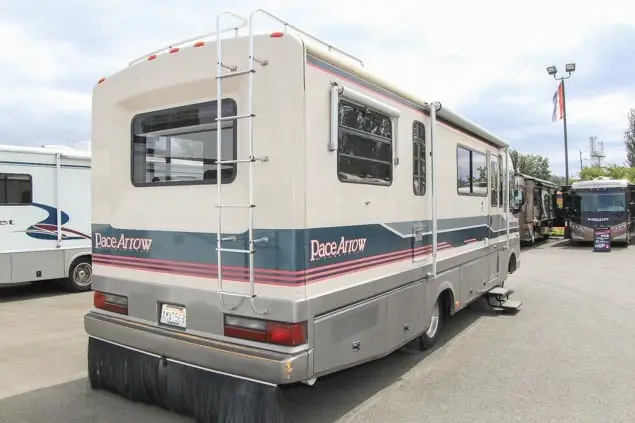 As we can clearly see from the rear view of this large vehicle, it's equipped with a set of taillights from the Fox Body era of the Mustang, in particular, and appear to be taken from the later 1988-1993 models within that particular generation. Unlike other, similar sorts of applications, these taillights actually look right at home on the Fleetwood Pace Arrow of the same era, which is interesting considering the fact that those two models couldn't possibly be much different.
One was a small, notchback/hatchback/convertible pony car, of course, while the other is a large home on wheels of sorts. It's unclear why Fleetwood chose to incorporate the Mustang's taillights into its recreational vehicle, but as previously mentioned, it's likely a cost-savings measure. Luckily, those parts are still cheap and easy to find today.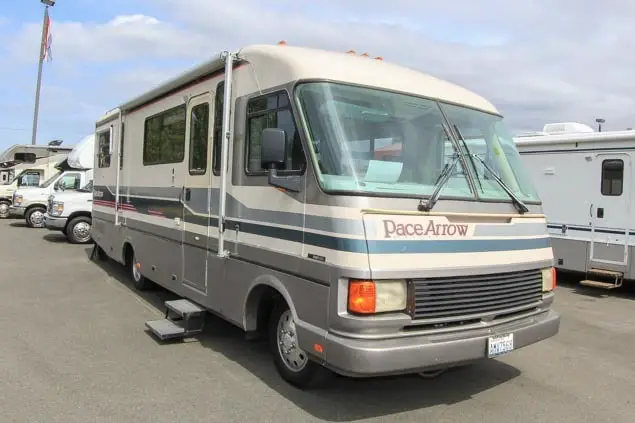 As for the RV itself, the sub-$20k price tag is also pretty cheap when compared to new examples, which can easily exceed the cost of a real house. With just over 70k miles on the clock, it likely has as lot of life left in it as well, though these things are known for nickel and diming owners to death, much like a boat or any other kind of recreational vehicle. Regardless, it is equipped with one cool little piece of kit that's sure to give the new owner an interesting talking point for years to come.
We'll have more cool Ford-related stories like this to share soon, so be sure and subscribe to Ford Authority for comprehensive Ford news coverage.