News recently surfaced of a new Ford-owned research and innovation hub to be opened soon in the sprawling 8West complex located in Atlanta, Georgia. The automaker has now confirmed its plans to open the new facility, called the Ford Atlanta Research and Innovation Center (FARIC), which will play a pivotal role in the development of cutting-edge vehicle software for connected vehicles, artificial intelligence and EVs.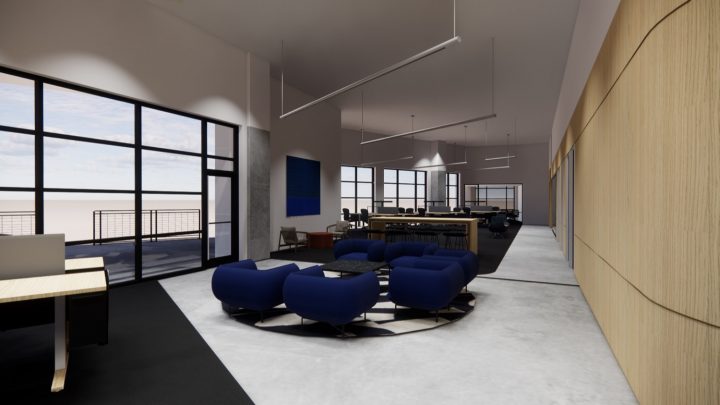 The 24,000-square-foot FARIC space places The Blue Oval right in the middle of a critical talent market. Nearby universities, including Georgia Tech and the Atlanta University Center, mean that FARIC will likely attract graduates with backgrounds in valuable software and technology fields. The FARIC campus is designed with accessibility and inclusion in mind, surpassing current ADA guidelines with its innovative layout. The floor plan includes individual focus space, sitting / standing desks, soft seating and a "phone booth-style" space, where employees can privately take calls and work independently with minimal distraction.
"Ford is transitioning from a traditional automotive company to a digital products and services company driven by software innovation," said Jim Buczkowski, executive director of Ford Research in Advanced Engineering. "There's a high demand for tech talent across industries, and we have an opportunity to create non-traditional career pathways to attract and develop the expertise needed to stay competitive."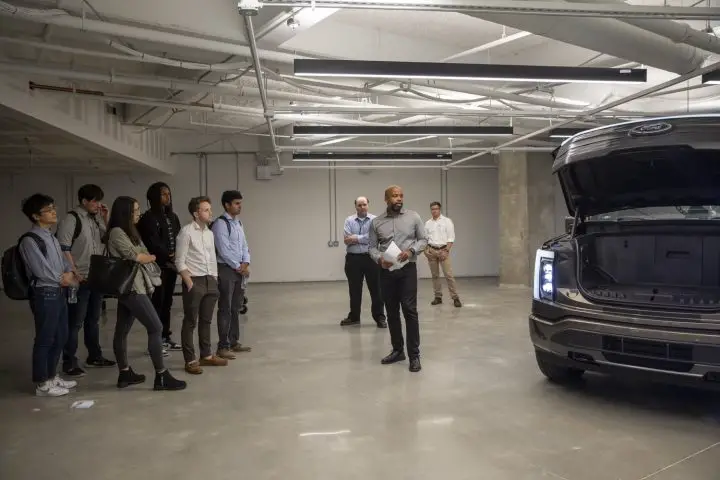 Additionally, the facility boasts open collaboration spaces instead of traditional conference rooms, outfitted with the latest technology for training purposes. It even includes a garage space for hands-on training, as well as seating arranged in a "living room-style" configuration for brainstorming sessions and employee collaboration.
"We have learned so much over the last few years about flexible workspace and its power to inspire employees," said Jennifer Kolstad, global design and brand director for The Blue Oval. "We've created an environment at FARIC that allows individuals and teams to choose what kind of environment is most efficient in the moment."
Want the latest on all things Ford? Then be sure to subscribe to Ford Authority for 24/7 Ford news coverage.