Almost exactly one year ago, Ford Authority spotted a Toyota Supra in the hands of The Blue Oval, sporting the telltale yellow sticker on its windshield that denotes its status as a Ford-owned vehicle. After a two-decade hiatus, the Toyota Supra returned for the 2020 model year as a rival to the Ford Mustang. With that in mind, it makes sense that the automaker would want to benchmark the Supra for comparison against its own product, and recently, sources familiar with the matter confirmed that the Supra is now being tested against the 2024 Ford Mustang.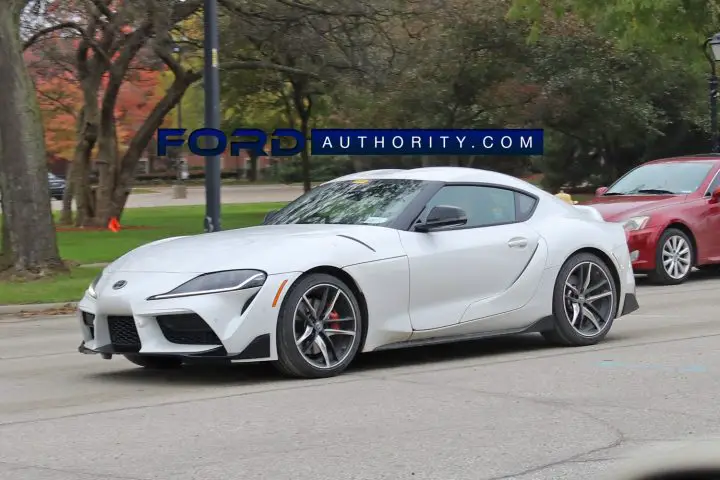 There are two engine options available for the Supra. The star of the lineup is Toyota's turbocharged 3.0L I6 engine, capable of a peppy 382 horsepower and 368 pound-feet of torque. That engine exclusively mates with an eight-speed automatic transmission and BMW underpinnings. The standard engine is the turbocharged 2.0L I4, producing a not-insignificant 255 horsepower and 295 pound-feet of torque.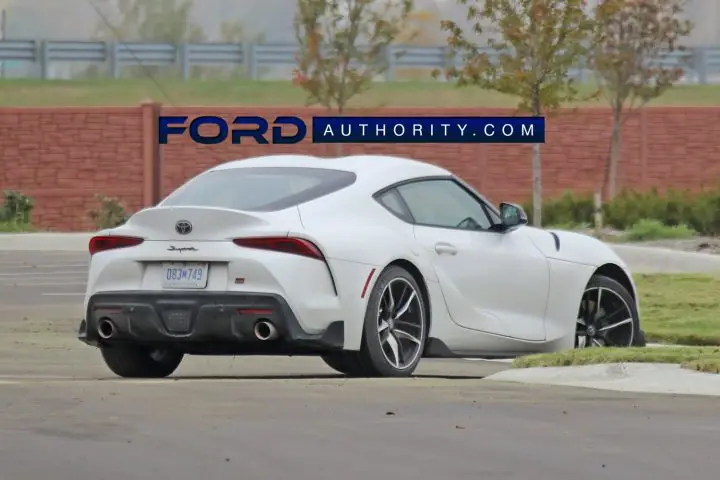 In a Car and Driver comparison test, the Ford Mustang Mach 1 outperformed the Toyota Supra. The latter was dinged for having a relatively expensive starting price and a small cabin, while the Mustang Mach 1 excelled in terms of all-around performance. However, considering that the Mustang Mach 1 is on its way out and will be replaced by the 2024 Ford Mustang Dark Horse, that means the Supra will likely face even stiffer competition from The Blue Oval, given the range-topping model will likely ape its predecessor in performance.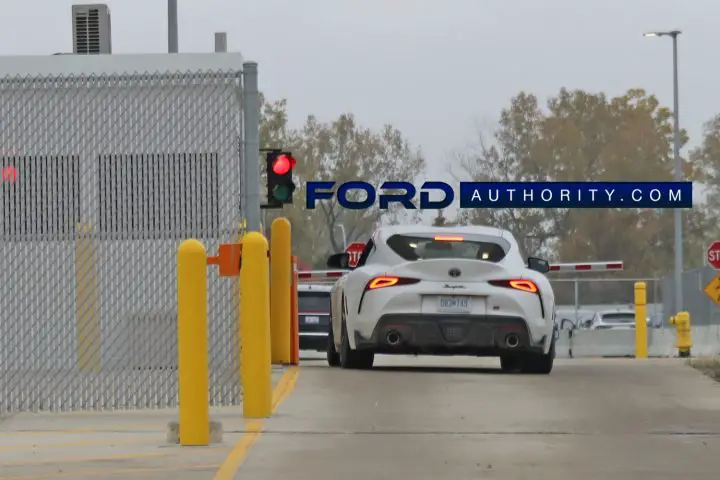 For comparison against the Supra, the Mustang Dark Horse harnesses the Ford 5.0L Coyote V8, capable of producing a whopping 500 horsepower, far exceeding the power output of the Supra. However, that doesn't mean that the sporty Toyota isn't necessarily a threat to the Mustang – and it's certainly one that The Blue Oval is keeping its eye on as it continues to benchmark the Supra.
Want the latest on all things Ford? Be sure and subscribe to Ford Authority for more Ford Mustang news, and non-stop Ford news coverage.