FoMoCo has made it quite clear in recent months that the Ford Bronco likely won't be heading to Australia, even though it will be sold in Europe – albeit in left-hand drive configuration only. The automaker currently has no plans to build a right-hand drive version of the SUV, even as it considers rolling out a series of new off-road experiences in a country that has shown a strong desire for rugged vehicles. However, in a recent interview with Drive, Diane Craig, the boss of Ford's international markets division, didn't entirely close the door on bringing the Ford Bronco to Australia in left-hand drive configuration, though it would likely require relying on local companies to then convert it to right-hand drive for customers.
"We're never going to stop reviewing the possibility (of Bronco). We haven't said 'no'," said Craig. "We have got to see what we can do with this F-150 right-hand-drive conversion first. We've got to see what we can deliver and … (if) there is an opportunity for us to get creative on some of these other icon vehicles. The scale (the limited number of vehicles that would be sold) is the challenge," she replied when asked about the possibility of a factory right-hand drive version of the SUV versus a local conversion process.
This news doesn't come as a major surprise given the fact that Ford Australia president and CEO, Andrew Birkic said that right-hand drive versions of the Ford Bronco and Ford Bronco Sport weren't in the cards back in April 2021, but things do tend to change rather quickly in the automotive world. Regardless, Ford likely won't consider making such a vehicle until it can catch up with the incredible demand the Bronco has faced since its launch in 2020 for the 2021 model year, even though the Ranger – which is sold in right-hand drive configuration – shares the Ford T6 platform with the Bronco.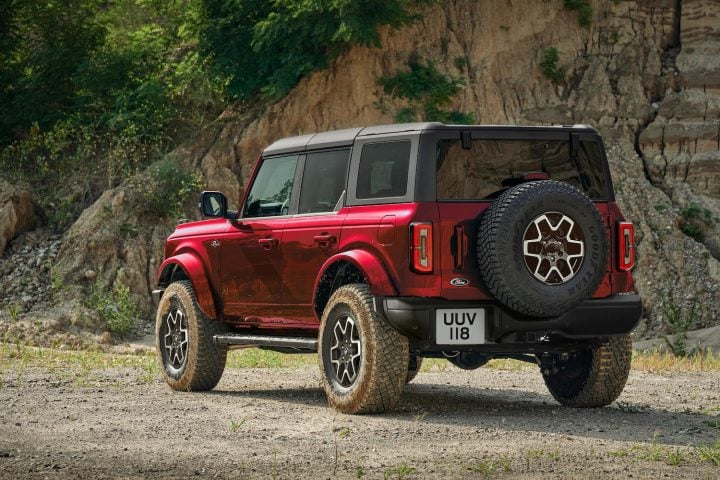 In the meantime, Ford Australia is in the midst of a major lineup shakeup, adding a variety of new products in the coming months and years consisting of five new electrified vehicles by 2024 – including the Ford Mustang Mach-E EV crossover, the Ford F-150, which is set to launch there next year, and possibly even the Ford Maverick. The next-generation Ford Ranger Raptor and Ford Everest have already proven quite popular in Australia as well, a country that the automaker considers to be an important part of its future plans.
We'll have more on the Bronco very soon, so be sure and subscribe to Ford Authority for more Ford Bronco news and continuous Ford news coverage.