Even before the sixth-generation Ford Bronco launched for the 2021 model year, FoMoCo was clear that the new SUV was able to meet federal crash standards even with its various components removed – things that include the roof, doors, and even the fenders and quarter panels. That attention to detail has shown up in recent crash testing as well, with the Ford Bronco acing the Insurance Institute for Highway Safety's (IIHS) driver-side small overlap crash test – a test that its chief rival, the Jeep Wrangler, proceeded to fail. Now, the Bronco has performed well in yet another safety test – this time, Consumer Reports' rear seat safety features evaluation.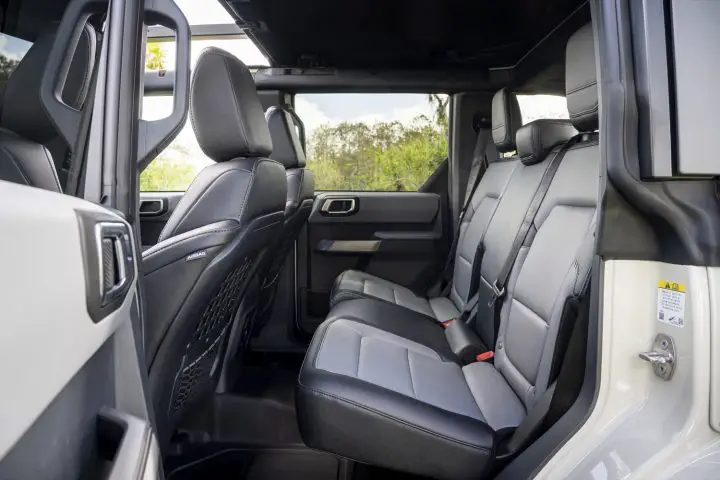 Largely ignored for many years, rear seat occupant safety has been the recipient of a renewed focus recently, even though many automakers still don't put much effort into it. "The rear seat has to take into account all kinds of passengers who sit there, from infants and teens to adults and ride-sharing passengers of all ages," said Emily A. Thomas, PhD, manager of auto safety at Consumer Reports. "But our analysis shows that many automakers don't put the same safety features in the rear that they do in the front."
As such, the consumer organization looks at a variety of things during its evaluation – how a car seat or booster seat fits in the back, as well as the presence of rear seat occupant alert, rear seat minders, advanced rear restraints, and rear head restraints. After evaluating 54 different vehicles, not a single one earned a top rating, but the Ford Bronco was one of the few that finished with an above average ranking of "very good", at least.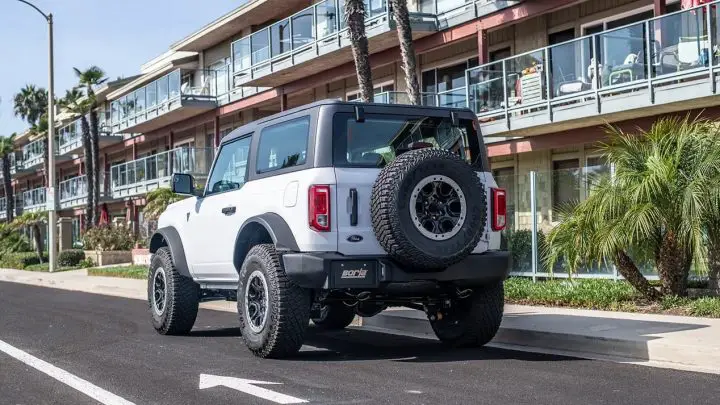 The Bronco scored 63 points out of a possible 100 thanks to very good ratings for its child seat fit, belt reminder, and head restraints, along with good ratings for booster use, rear seat occupant alert, and advanced restraints. Regardless, there's still room for improvement across the board, which is already underway as a result of these tests.
We'll have more on the Bronco soon, so be sure and subscribe to Ford Authority for more Ford Bronco news and ongoing Ford news coverage.