The Ford Bronco family has shown some serious muscle wherever it competes, and the teams that pilot them have wracked up some impressive wins over the past three years or so. Bronco racers swept the podium at the 2022 King of Hammers and went on to score a three-peat victory at this year's Rebelle Rally. The Bronco proved itself a force to be reckoned with yet again at the 2022 Ultra4 4600, solidifying its status as a competitive racer.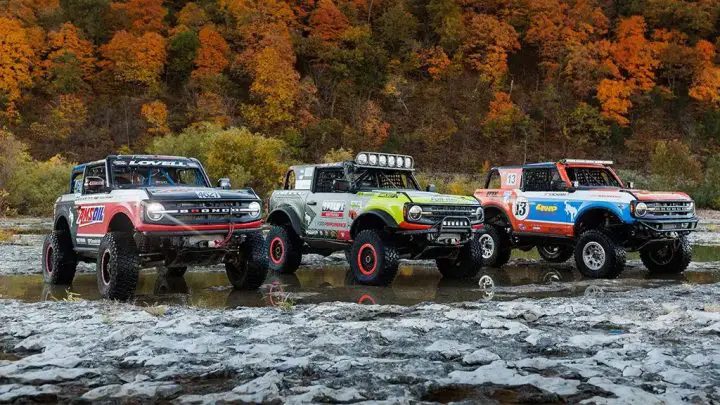 The Ford Bronco finished the Ultra4 4600 season undefeated, sweeping the championship at the Legends of the Fall race in Disney, Oklahoma on October 28th, 2022. Three Bronco racers, piloted by Brad Lovell, Vaughn Gittin Jr. and Bailey Cole, certainly put on a clinic for the final event of the season. Brad Lovell and his codriver, Adam Lovell, secured the championship as well as the race victory, fighting against fellow Blue Oval racer Gittin and codriver Eric Davis for the lead toward the end. Unfortunately, a flat tire ended Gittin's bid for the race win, allowing the Lovell duo to run off with it.
However, Gittin was able to gather his Ford Bronco after the flat tire and rallied back to a second-place finish. He also secured second in the overall season championship.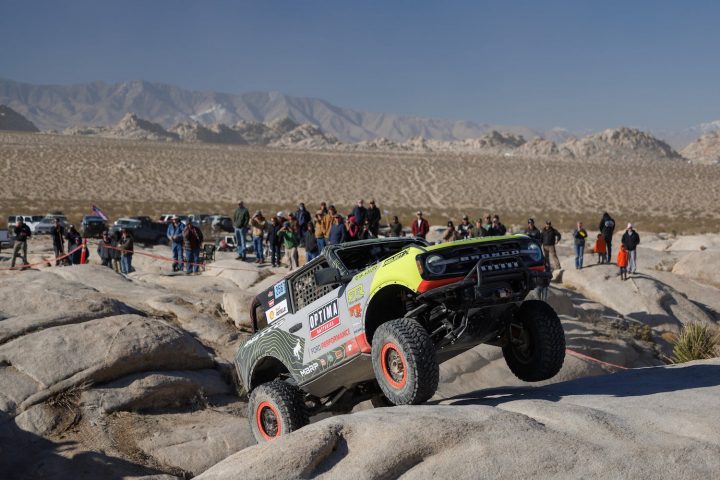 Cole and his codriver, Steven "Woody" Rose Jr., rounded out the podium, finishing third in Legends of the Fall and in the overall championship, putting an impressive cap on The Blue Oval's absolutely dominant Ultra4 4600 performance.
"The entire team at Ford Performance is thrilled with this result. Brad, Vaughn, Bailey are great racers – and together with their teams they continue to be fantastic ambassadors for Ford," said Mark Rushbrook, global director of Ford Performance Motorsports. "The Ultra4 Racing series provides some fantastic race venues throughout the year so that our fans and customers can see that Bronco is a truly capable off-roading platform."
Want the latest on all things Ford? Be sure and subscribe to Ford Authority for more Ford Bronco news and continuous Ford news coverage.