Over the past year or so, the Ford Edge has earned considerable praise from Consumer Reports, which named as a superior option to the Honda Passport and Chevy Blazer, one of the best SUVs for less than both $35k and $40k, one of the 10 best SUVs on sale today, among the best mid-sizers in terms of reliability and fuel efficiency, one of the safest and most reliable used three-year-old vehicles on the market, and one of the best SUVs in terms of rear-seat comfort, while the Edge was also the top ranked vehicle in the U.S. in terms of brand loyalty in May 2022. However, according to the latest Car Affordability Index from iSeeCars, the Ford Edge isn't quite as affordable as it used to be.
The average price for a three-year-old used Ford Edge back in August 2019 was $22,372, but that has risen sharply in the years since, coming in at $30,423 as of August 2022. That's an increase of $8,051 or 36 percent, which is the 22nd biggest jump of all used vehicles on the market. The average used vehicle has increased by a far more modest amount, going from $22,906 in 2019 to $25,542 this year, a difference of $2,636 or 11.5 percent.
To come up with these numbers, iSeeCars calculated the pricing threshold for affordable cars and analyzed three-year-old used cars that had been affordable between April and December 2019 but were no longer affordable from January to August 2022. It derived this data from its Car Affordability Index, which is the ratio between median household income and an idealized income for car payments, based on new cars' and three-year-old used cars' pricing.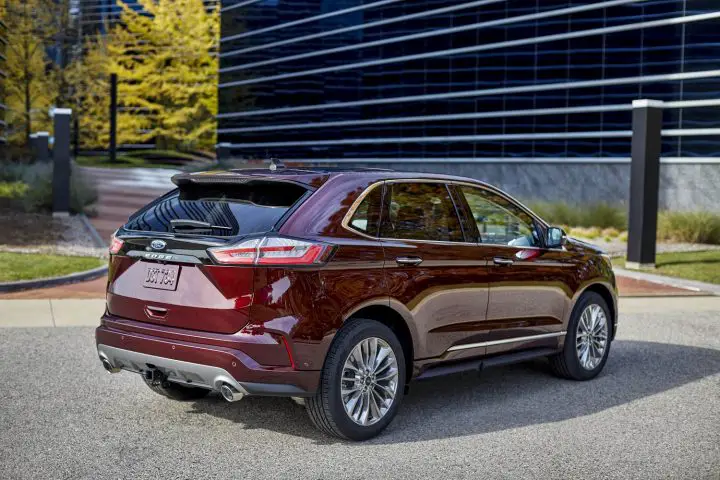 "The rise in new and used car prices has led to a drop in vehicle affordability for consumers," said iSeeCars Executive Analyst Karl Brauer. "That means it's more important than ever for shoppers to choose vehicles that fit their budget. And while it may be tempting to take out a longer loan to minimize monthly payments, or to make a smaller down payment, buyers will end up paying even more for these higher-priced cars in the long run."
We'll have more on the Edge soon, so be sure and subscribe to Ford Authority for more Ford Edge news and non-stop Ford news coverage.