Over the past few months, Ford has been working to secure the raw materials it needs to ramp up EV production, forging deals with a wide variety of companies across the globe and forming its own joint venture with SK On dubbed BlueOvalSK that will focus on EV battery production. In spite of these efforts, supply chain issues and inflation have led to rapidly rising materials costs, which also prompted The Blue Oval to raise the prices of the Ford Mustang Mach-E by $2,600-$8,100 and the Ford F-150 Lightning by between $6,000-$8,500, depending on trim and configuration. As Bloomberg is reporting, those significant cost increases can likely be blamed on soaring lithium prices.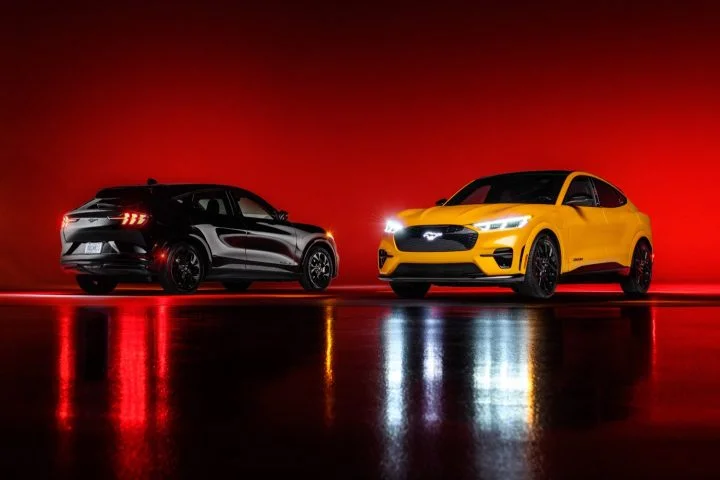 As of Friday, the price of lithium – a key component in many EV batteries – reached a new record high in China of 500,500 yuan ($71,315 USD), more than triple the cost of that particular material versus one year ago. According to the report, these surges can be blamed on skyrocketing demand, coupled with production disruptions and China's ongoing power crisis that prompted government officials to cut electricity use for two weeks back in August.
"EV production and sales have held steady in recent months," said research firm Rystad Energy. "This could lead to new power shortages and hit lithium operations." Rystad expects current pricing to stay around its current level at least through the end of the year, even though Chinese officials recently met with a number of companies and asked them to keep prices stable. Regardless, as automakers scramble to secure lithium as each works to ramp up EV production, demand figures to remain high for the foreseeable future.
Meanwhile, Ford CEO Jim Farley recently stated that he doesn't see an end to the supply chain issues the automaker is currently facing. Instead, the company is focusing on navigating problems as they arise, such as securing sourcing materials from a wide variety of suppliers.
We'll have more on the state of EV battery raw materials pricing soon, so be sure and subscribe to Ford Authority for 24/7 Ford news coverage.