Boat ramp fail videos are quite common across the internet, mostly because, well, a lot of folks apparently don't know how to launch or retrieve a water-going vessel. Typically, what happens is the driver backs too far down the ramp and the vehicle begins to take on water, at which point one of two things happens – they either manage to save it and get back up the ramp, or they float out in the river, lake, or ocean, with disastrous results. Thankfully for the driver of the Ford Explorer in this video recently posted on Instagram, the former happened, though not without some consequences.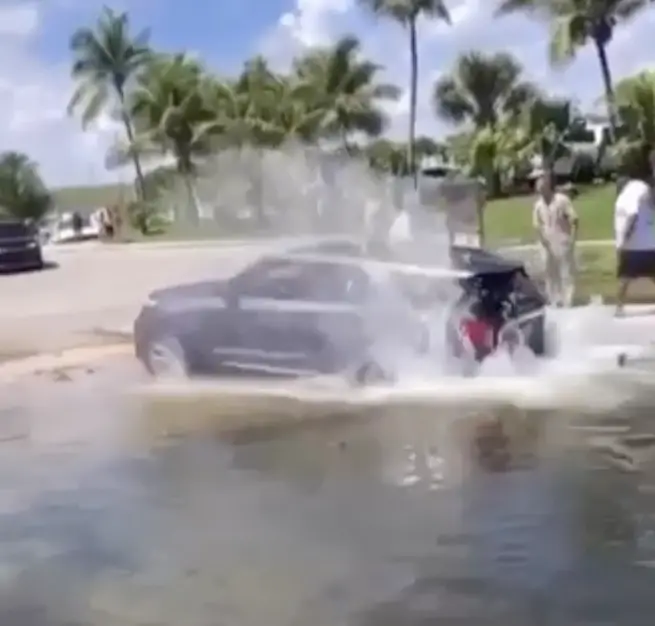 After launching a boat of some sort, this video picks up where the Ford Explorer has obviously backed up way to far, and it's clearly struggling to stay on the dry land. The driver – clearly aware that things are quickly going south – floors it, which usually doesn't work too well in situations like these, but in this case, it most certainly does. With a giant rooster tail of water flying up from the wheel wells, the crossover miraculously starts to move in the right direction.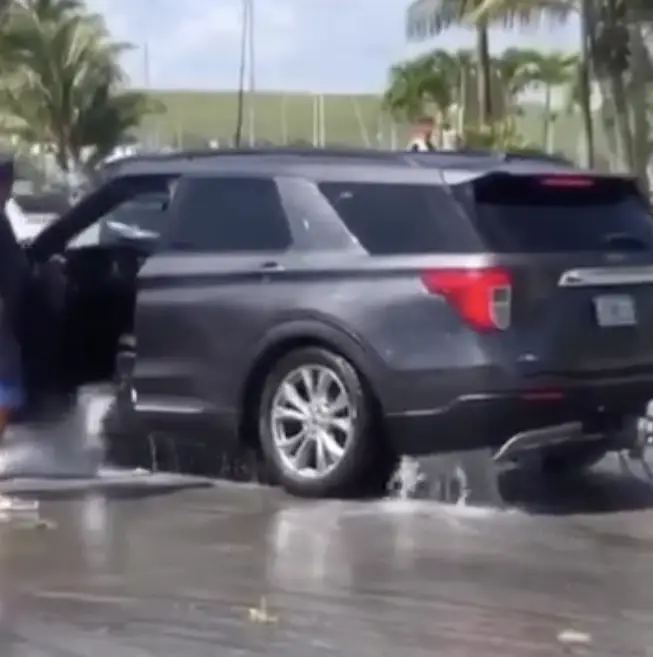 Once the Explorer is out of danger, however, the driver hops out, at which point we can see quite a bit of water rushing out from inside the cabin, which is certainly not a good thing. It's unclear if any damage was done here, but it's a pretty safe bet – after all, flood vehicles are almost always permanently messed up in some way, shape, or form, whether it be from mold, rust, or various electrical nightmares that pop up later on.
View this post on Instagram
At least in this case, the Explorer wasn't completely submerged in the water, nor did it sink to the bottom. We've seen this happen far too often in the past, with a Ford F-150 sinking into frigid Canadian waters last year when trying to ice fish, another F-150 that was spotted mysteriously floating around the south shore of Long Island, and a Ford Bronco that famously got stuck in the high tide at Bay Harbor, Maine this past spring.
We'll have more wild videos like this to share soon, so be sure to subscribe to Ford Authority for more Ford Explorer news and around-the-clock Ford news coverage.