After completely disassembling a Ford Mustang Mach-E and analyzing all of its components including the EV crossover's front end, battery tray, thermal system, and suspension, Sandy Munro – an engineer and YouTuber – has now turned his attention to the 2022 Ford F-150 Lightning. Previously, we've seen Munro and his team go over the all-electric pickup's undercarriage, frunk, and chassis, which left him impressed with what he discovered, and now, Munro and Associates is back with another video examining the thermal system of the 2022 Ford F-150 Lightning.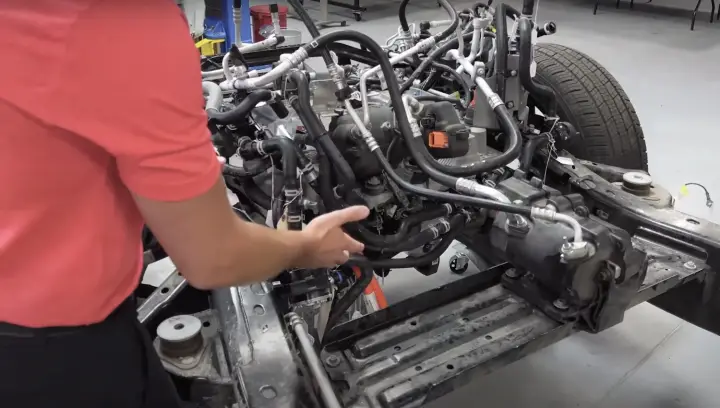 Unlike the overly complex system found in the Mach-E, the Munro team found a lot of things to like about the thermal system present in the Ford F-150 Lightning, starting with the fact that there's a dedicated compressor which is used purely to pump cool air into the vehicle's cabin. Meanwhile, a secondary compressor provides additional cooling capability for other components that need it. It is worth noting that there are some differences between pickups equipped with the Max Tow Package, however, as is the case with this example.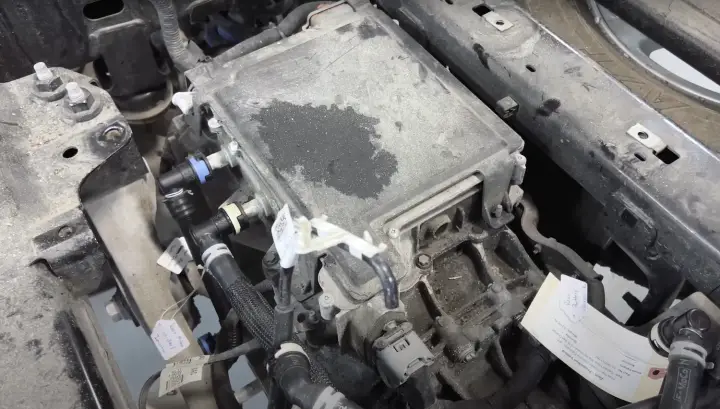 The team also discusses some notable differences between the Lightning's thermal system and the one present in the Mach-E, including the fact that the pickup has one expansion bottle versus two on the Mach-E, as the Lightning utilizes a special valve that allowed the automaker to simplify that setup.
However, like the Mach-E, the thermal system present in the Ford F-150 Lightning is still a bit too complex for these engineers, with a veritable snake's nest of lines, jumpers, and connections, which they presume were acquired from a third-party – not developed in-house. However, it's worth noting that Ford is developing its own dedicated EV platforms for its second-generation models, which figure to be a bit more streamlined as a result.
We'll have more on the F-150 Lightning soon, so be sure and subscribe to Ford Authority for the latest Ford F-Series news, Ford F-150 news, F-150 Lightning news, and comprehensive Ford news coverage.