We've seen some pretty nasty crashes involving the Ford F-150 over the years, but no matter how bad those wrecks look, it's typically impressive to see how well the pickup holds up to major impacts. But this 13th gen Ford F-150 that recently crashed into the side of a Walmart in in Taylorsville, North Carolina is a different sort of accident, one that involved the truck smashing through the cement wall and winding up on the other side. However, the truck managed to stay in one piece, and the driver apparently wasn't harmed, either, according to a post about the accident from the responding Central Alexander Fire Department.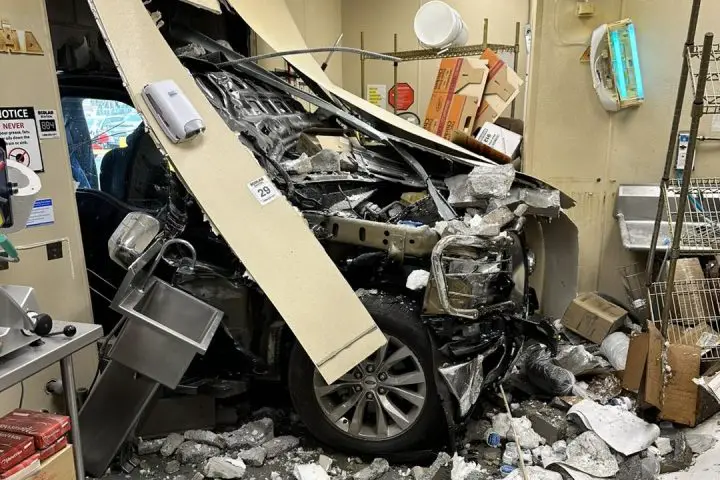 Emergency services in the area took this particular call at around 9am in the morning, and wound up sending out not only that particular fire department, but also the Taylorsville Fire Department, Alexander Rescue Squad & EMS, and Alexander County Emergency Medical Services to help clean up the mess. It's unclear what, exactly, caused the driver to smash into the side of the giant retail store, but it could have been a medical emergency of some sort.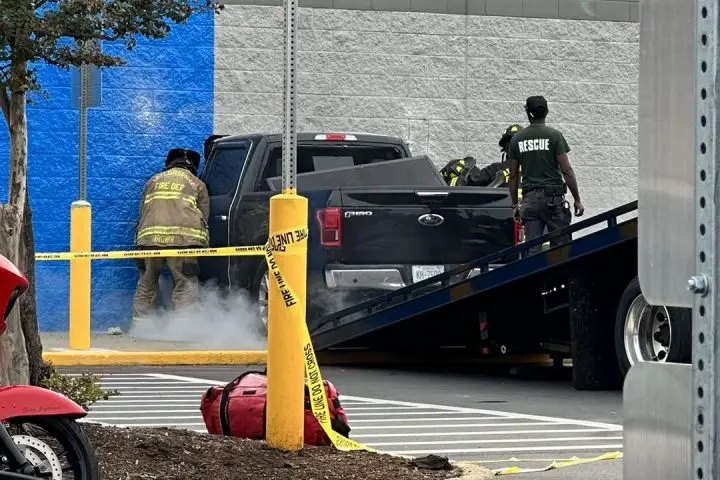 Regardless, the entire front portion of the cab made it to the other side, while the rest of the truck was still parked outside. Amazingly, neither the driver nor anyone in the store was injured by the nasty-looking crash, even though we imagine that it likely happened at a decent rate of speed.
The more difficult task was not only getting the driver out of their Ford F-150, but also removing the truck from the building's wall, too. All of the local fire departments teamed up to make that happen, cutting out the surrounding blocks to make a clear path for the pickup to back out, though the teams also reinforced the wall to make sure that it maintained its structural integrity. If nothing else, this particular crash is further proof that the F-150 is a pretty tough machine, and more importantly, one that provides a good bit of protection for when mayhem strikes.
We'll have more wild crashes like this to share soon, so be sure and subscribe to Ford Authority for the latest Ford F-Series news, Ford F-150 news, and non-stop Ford news coverage.