Ford filed a federal trademark infringement suit against four companies claiming they sold, distributed, and advertised thousands of products, including truck grilles and other parts for at least two years. The company – in tandem with state and federal law enforcement agencies – claims an investigation turned up significant evidence that the companies in question worked together to produce and distribute thousands of counterfeit products potentially worth millions of dollars and sell them on their own websites, and through third-party online retailers like Amazon, per Repairer Driven News.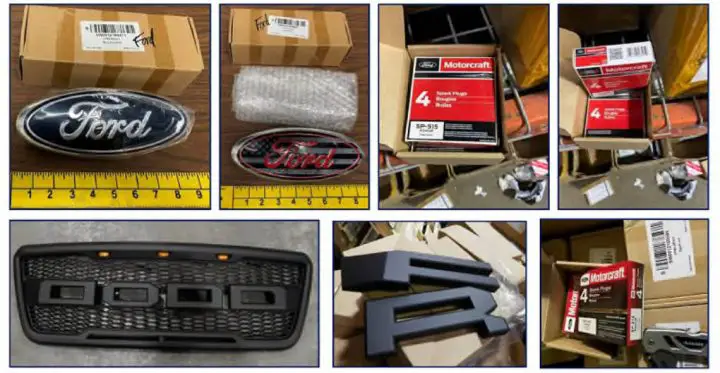 The complaint, filed August 8th, 2022 in the U.S. District Court for the Central District of California, names wholesaler Crov Inc., shipping company Sunward Logistics USA, importer FD-All Together Automotive, and manufacturing company Qingdao Hairunkaiyuan Auto Parts Co as defendants. Ford says the operation to produce, distribute, and sell counterfeit items has harmed its reputation and that they are of lower quality than genuine original equipment parts. Among the items seized in multiple raids were counterfeit truck grilles, in addition to spark plugs, glow plugs, ignition coils, and emblems.
Ford became aware of the counterfeit items at the 2019 SEMA show, where Crov circulated a catalog featuring unauthorized Ford grilles for sale and subsequently engaged in test buys with the company. Those buys showed that the products were sold by HQ and shipped by Sunward through two of its warehouse in California and New Jersey. Law enforcement agencies then secured a search warrant for the New Jersey location, where almost 4,000 counterfeit grilles plus 5,000 "F" and "R" letters were seized. The automaker says that these companies typically ship the letters separately in an effort to avoid unwanted scrutiny by U.S. Customs.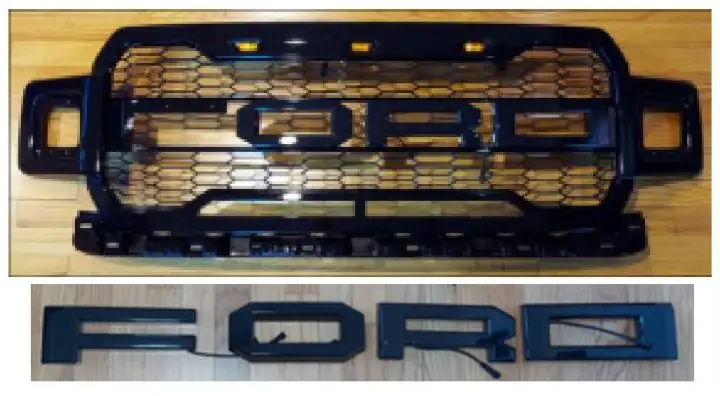 The Blue Oval stated in its complaint that the defendants are still engaged in counterfeit operations, despite additional raids and product seizures, some of which Ford was able to purchase itself, a transaction that included fake Raptor grilles that arrived without the letter "F" but shipped separately. Additionally, the automaker says that counterfeit grilles present a safety concern due to poor fitment and the potential for the parts to block sensors or impact vehicle safety.
We'll be following this lawsuit closely, so subscribe to Ford Authority for comprehensive Ford news and updates.