Even though Ford is in the process of transitioning its entire European passenger vehicle lineup to EVs by 2030 or sooner with seven new models set to launch by 2024, hybrids remain an important part of the automaker's global portfoilio. In that sense, the Ford Kuga PHEV has been a smashing success in Europe, where it has been that region's best-selling plug-in hybrid or a runner-up in a number of individual months recently, including February, March, April, and June. Now, the Ford Kuga PHEV has once again earned the top spot on the sale charts in August, according to new data from JATO Dynamics.

Ford sold a grand total of 3,721 units of the Kuga plug-in hybrid in August, which is a six percent increase over August of 2021. That was good enough to easily beat out its competition, including the second-place Hyundai Tucson and its sales of 2,504 units, as well as the Kia Sportage (2,177), Lynn & Co 01 (2,090), BMW X5 (2,013), Volkswagen Tiguan (1,837), Mercedes CLA (1,573), Mitsubishi Eclipse Cross (1,508), BMW 3 Series (1,481), and BMW X3 (1,461).
Meanwhile, the overall new vehicle market in Europe actually grew for the first time in 2022, enjoying a 3.5 percent sales increase year-over-year, though year-to-date sales are still down 12 percent over 2021 amid ongoing supply chain issues. "The situation is still quite complex. Although the industry is slowly learning how to deal with the shortage of components and parts, consumers still face long waiting lists for new vehicles with many being forced to shift to the second-hand market," said Felipe Munoz, Global Analyst at JATO Dynamics.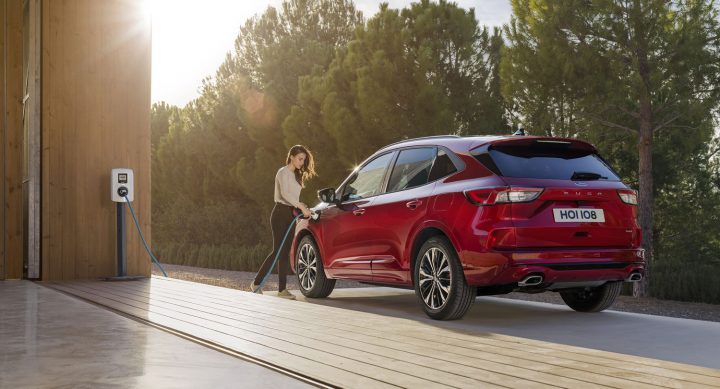 Even though Ford remains committed to producing and selling hybrids, the future for PHEVs in Europe doesn't look quite as bright. Plug-in hybrids are no longer eligible for incentives in the UK, and that will soon also be the case in Germany, as European Union officials argue that PHEVs aren't as environmentally friendly as previously thought. But for now, at least, customers continue to purchase plug-in hybrids at a rapid rate.
We'll have more on the Kuga soon, so be sure and subscribe to Ford Authority for more Ford Kuga news and continuous Ford news coverage.