Ford Motor Company sales fell nine percent to 142,644 units during September 2022 in the United States. Sales decreased at both FMC brands, Ford and Lincoln.
"Ford continued to see high-demand vehicles turning at record rates in September, while developing electric truck and van leadership and extending our overall truck leadership," said Vice President, Ford Sales U.S. and Canada, Andrew Frick. "Demand remains strong with new retail orders rapidly expanding. We are very pleased with the work from our dealers, employees and the area's first responders, as they are working tirelessly to recover in Florida from Hurricane Ian," he added.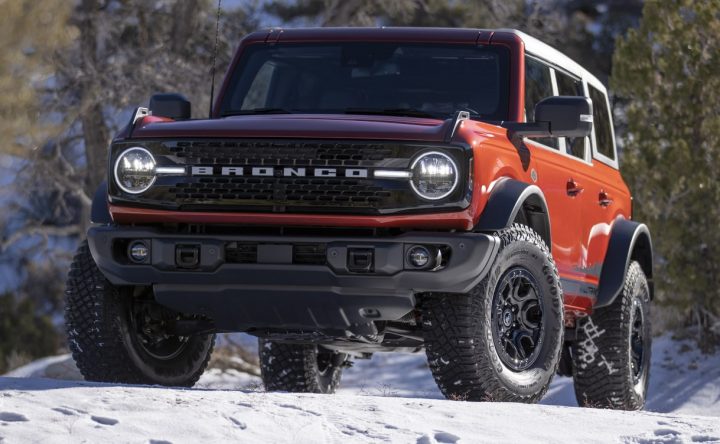 FoMoCo Sales Notes – U.S. September 2022
Sale types:
Total Ford Motor Company sales during September 2022 decreased 9 percent to 142,644 units

Truck sales totaled 68,299 units, down 18.3 percent total and down 6 percent at retail
SUV sales totaled 70,887 units, up 0.9 percent total and down 4.9 percent at retail
Electric vehicle sales totaled 4,691 units, up 3 percent total and up 152.1 percent at retail

Demand is strong, with retail orders for 2023MY vehicles up 244 percent over 2022MY vehicles – totaling 197,000 retail vehicle orders

Ford continues to see strong demand growth and record turn rates on dealer lots
For the sixth straight month, more than 50 percent of Ford retail sales came from previously placed orders

Ford electric vehicles sales continue to outpace the segment, with sales up 197.3 percent. Ford share of the electric vehicle segment was up 3.1 percentage points in September over last year with 7.0 percent share

Sales of Ford's electric vehicles tripled over last year, with F-150 Lightning sales totaling 8,760 since its launch this year in June

F-Series through September continues as America's best-selling truck, totaling 467,307 vehicle sales and extending its lead over its second-place competitor to over 92,000 trucks

Over 80 percent of Super Duty retail sales last month came from previously placed orders

New orders for Maverick totaled more than 86,000 units in September – a new record for orders, coming in while order banks were open just one week

The Maverick turned on dealer lots in just 6 days last month with sales up 523 percent

Sales of Ford hybrid vehicles totaled 74,046 vehicles through September

Year-to-date sales of hybrid vehicles were up 22.6 percent over last year
F-150 and Maverick hybrids represent America's best selling hybrid trucks

Ford's Bronco family, including Bronco and Bronco Sport, achieved total sales for September of 20,156 – up 33.6 percent. Bronco has been a primary driver behind Ford SUV growth this year, with overall Ford SUV sales up 11.1 percent
Inventory & SAAR:
Ford did not provide inventory or SAAR information, representing a notable change in the details provided by Ford for its sales reporting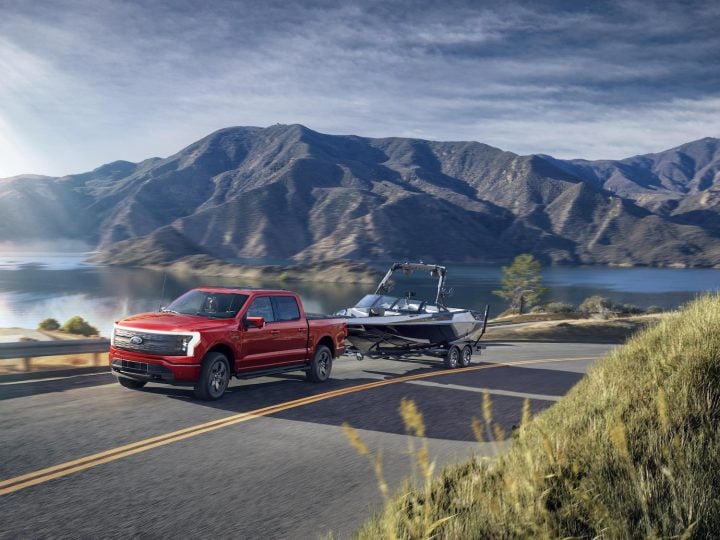 Brand & Model Sales
Ford sales decreased 8.7 percent to 135,978 units:
Lincoln sales decreased 12.8 percent to 6,666 units:
During the first nine months of the 2022 calendar year, Ford Motor Company sales decreased 1.2 percent to 1,380,494 units.
Sales Results - September 2022 - USA - Ford
| MODEL | SEP 2022 / SEP 2021 | SEPTEMBER 2022 | SEPTEMBER 2021 | YTD 2022 / YTD 2021 | YTD 2022 | YTD 2021 |
| --- | --- | --- | --- | --- | --- | --- |
| BRONCO | +220.73% | 10,892 | 3,396 | +746.60% | 86,387 | 10,204 |
| BRONCO SPORT | -20.73% | 9,264 | 11,686 | -1.51% | 79,976 | 81,204 |
| E-SERIES | -10.20% | 2,898 | 3,227 | -16.04% | 22,223 | 26,467 |
| E-TRANSIT | * | 449 | * | * | 4,387 | * |
| ECOSPORT | +17.31% | 2,108 | 1,797 | -24.09% | 26,186 | 34,494 |
| EDGE | -17.69% | 5,546 | 6,738 | +23.06% | 67,623 | 54,951 |
| ESCAPE | +7.01% | 12,265 | 11,462 | -2.22% | 109,311 | 111,791 |
| EXPEDITION | -10.86% | 5,245 | 5,884 | -35.20% | 41,607 | 64,204 |
| EXPLORER | -17.49% | 16,577 | 20,092 | -2.45% | 156,243 | 160,174 |
| F-150 LIGHTNING | * | 1,918 | * | * | 8,760 | * |
| F-SERIES | -29.68% | 44,420 | 63,164 | -14.26% | 458,547 | 534,831 |
| GT | -60.00% | 4 | 10 | -27.18% | 75 | 103 |
| HEAVY TRUCKS | -17.80% | 1,011 | 1,230 | -5.57% | 9,338 | 9,889 |
| MAVERICK | +523.32% | 3,154 | 506 | +10,137.55% | 51,802 | 506 |
| MUSTANG | +26.61% | 3,454 | 2,728 | -10.88% | 36,598 | 41,065 |
| MUSTANG MACH-E | +47.28% | 2,324 | 1,578 | +48.97% | 28,089 | 18,855 |
| RANGER | -11.99% | 4,492 | 5,104 | -36.33% | 46,293 | 72,706 |
| TRANSIT | -15.89% | 8,360 | 9,939 | -18.85% | 63,946 | 78,799 |
| TRANSIT CONNECT | +315.89% | 1,597 | 384 | +2.86% | 20,183 | 19,621 |
| FORD TOTAL | -8.72% | 135,978 | 148,967 | -1.05% | 1,317,574 | 1,331,542 |
Sales Results - September 2022 - USA - Lincoln
| MODEL | SEP 2022 / SEP 2021 | SEPTEMBER 2022 | SEPTEMBER 2021 | YTD 2022 / YTD 2021 | YTD 2022 | YTD 2021 |
| --- | --- | --- | --- | --- | --- | --- |
| AVIATOR | +20.97% | 2,088 | 1,726 | +7.90% | 16,696 | 15,474 |
| CORSAIR | +4.80% | 2,138 | 2,040 | +19.24% | 20,277 | 17,005 |
| NAUTILUS | -45.31% | 1,458 | 2,666 | -7.59% | 16,797 | 18,176 |
| NAVIGATOR | -17.82% | 982 | 1,195 | -25.29% | 9,150 | 12,247 |
| LINCOLN TOTAL | -12.83% | 6,666 | 7,647 | -4.61% | 62,920 | 65,962 |
Sales Results - September 2022 - USA - FMC Totals
| BRAND | SEP 2022 / SEP 2021 | SEPTEMBER 2022 | SEPTEMBER 2021 | YTD 2022 / YTD 2021 | YTD 2022 | YTD 2021 |
| --- | --- | --- | --- | --- | --- | --- |
| FORD TOTAL | -8.72% | 135,978 | 148,967 | -1.05% | 1,317,574 | 1,331,542 |
| LINCOLN TOTAL | -12.83% | 6,666 | 7,647 | -4.61% | 62,920 | 65,962 |
| FMC USA TOTAL | -8.92% | 142,644 | 156,614 | -1.22% | 1,380,494 | 1,397,504 |
About The Numbers
Further Reading & Sales Reporting
Running Ford Motor Company sales numbers
Ford Motor Company Q3 2022 sales reports:

Ford Motor Company sales Q3 2022 U.S.A

Ford sales Q3 2022 U.S.A. (Ford brand)
Lincoln sales Q3 2022 U.S.A.
Ford Motor Company sales July 2022 U.S.A.

Ford sales July 2022 U.S.A. (Ford brand)
Lincoln sales July 2022 U.S.A.

Ford Motor Company sales August 2022 U.S.A.

Ford sales August 2022 U.S.A. (Ford brand)
Lincoln sales August 2022 U.S.A.

Ford Motor Company sales September 2022 U.S.A. (this page)

Ford sales September 2022 U.S.A. (Ford brand)
Lincoln sales September 2022 U.S.A.

Ford Europe sales Q3 2022
Ford Motor Company Canada sales Q3 2022

Ford Canada sales Q3 2022
Lincoln Canada sales Q3 2022

Ford Motor Company Argentina sales Q3 2022
Ford Motor Company Brazil sales Q3 2022
Ford Motor Company Korea sales Q3 2022

Ford Motor Company Korea sales July 2022

Ford Korea sales July 2022
Lincoln Korea sales July 2022

Ford Motor Company Korea sales August 2022

Ford Korea sales August 2022
Lincoln Korea sales August 2022

Ford Motor Company Korea sales September 2022

Ford Korea sales September 2022
Lincoln Korea sales September 2022

Ford Motor Company Mexico sales Q3 2022
Ford Russia sales Q3 2022

Ford Russia sales July 2022
Ford Russia sales August 2022
Ford Russia sales September 2022