Tesla currently dominates the world of all-electric vehicles, selling far more than any other automotive manufacturer, partly thanks to the fact that it's been offering EVs for over a decade now. However, others – including Ford – are beginning to eat into Tesla's market share, wooing EV shoppers with something a bit different – as well as a bit more conventional, in many cases. At the same time, Ford owners don't appear to be defecting to Tesla, even as it adds more physical locations, according to new data from S&P Global.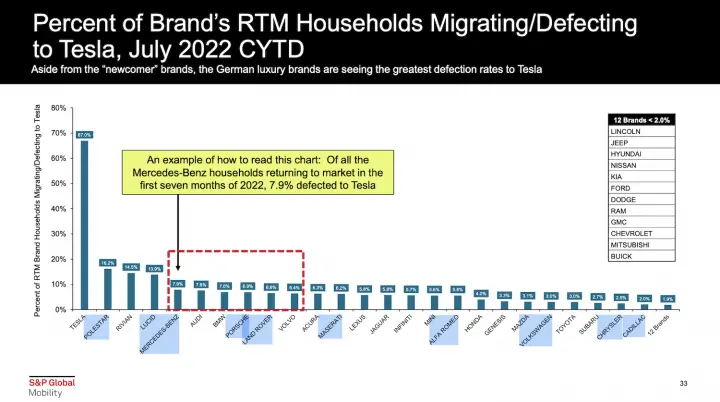 S&P Global's most recent Top 10 Industry Trends report, less than two percent of Ford owners defected to Tesla year-to-date through July 2022 when it came time to purchase another vehicle, which isn't high enough to get the automaker ranked on this particular chart. Other brands didn't fare quite as well, however, as Tesla retained a significant 67 percent of its owners, while Polestar lost 16.2 percent, followed by Rivian (14.5 percent), Lucid (13.9 percent), Mercedes-Benz (7.9 percent), Audi (7.6 percent), BMW (7 percent), Porsche (6.9 percent), Land Rover (6.6 percent), and Volvo (6.4 percent), to name just a few.
This particular trend isn't terribly surprising, as IHS Markit data from last year revealed that just 2.6 percent of Lincoln owners defected to Tesla, while Ford has enjoyed increasingly high conquest rates over the past couple of years. Over 70 percent of Ford EV buyers came from other brands this past June, while FoMoCo posted the highest increase in brand loyalty in July, with Blue Oval truck owners showing the most loyalty of any brand.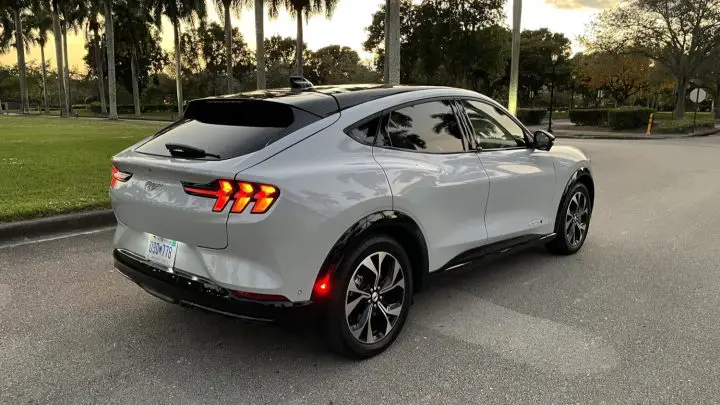 The Ford F-150 Lighting is conquesting customers from Ram and Tesla more than any other brand as well, which is precisely why CEO Jim Farley recently stated that the automaker's EV strategy moving forward will continue to focus on luring customers from the company's rivals.
We'll have more insights like this to share soon, so be sure and subscribe to Ford Authority for non-stop Ford news coverage.