Ford Motor Company has filed a patent for an enhanced adaptive cruise control system, Ford Authority has learned.
The patent was filed on April 8th, 2021, published on October 13th, 2022, and assigned serial number 0324448.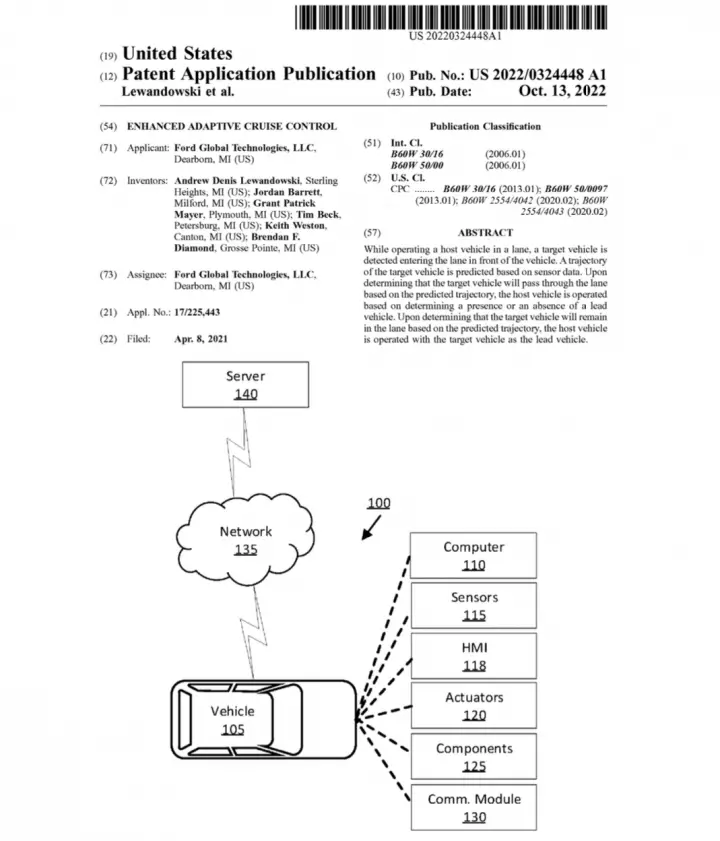 The Ford Authority Take
A relatively new technology in the ever-expanding suite of driver-assist features, adaptive cruise control is a useful and convenient one – particularly on long road trips. However, a recent study found that the majority of those who used this feature don't fully grasp how it functions, and in some cases, have misinformed views of what adaptive cruise control is and isn't capable of doing – which could prove dangerous in certain situations.
This particular Ford patent outlines an idea for a system that would utilize sensors to detect when other vehicles cross into that vehicle's path, and it's also capable of predicting the trajectory of that vehicle. The system can then use that data to adjust what the vehicle does – for example, how fast it's traveling – to ensure that it remains a safe distance away.
This means either braking or accelerating, depending on the distance between the owner's vehicle at the vehicle in front of them, though it could also detect if the vehicle is staying in that particular lane or just passing through on its way to another lane. As the patent mentions, this is aimed at preventing aggressive acceleration or deceleration that isn't warranted if and when the other vehicle is moving to another lane.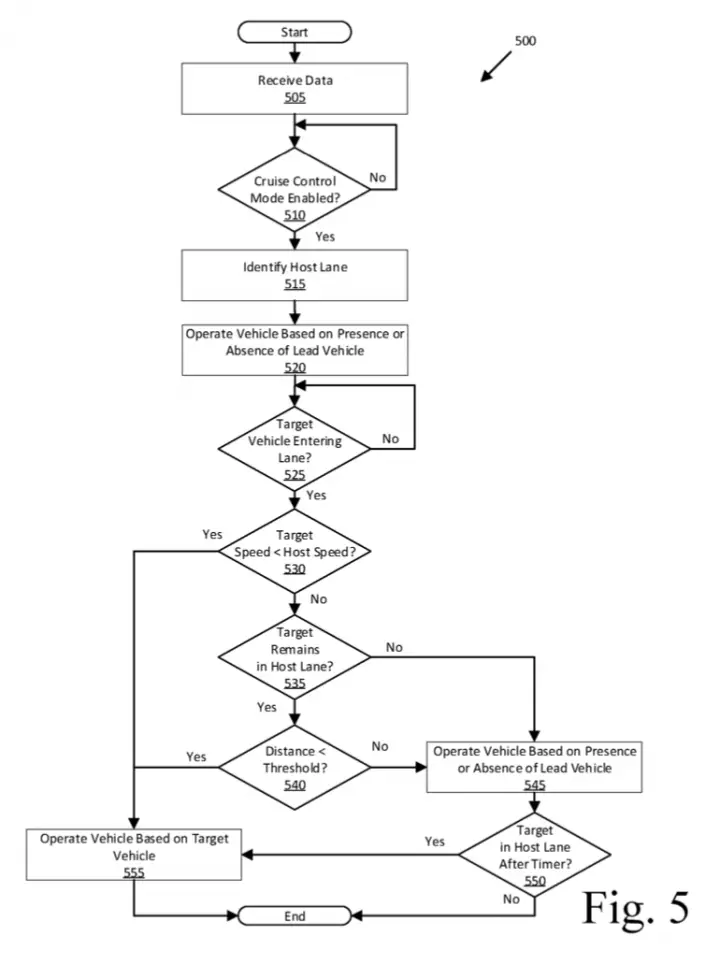 Ultimately, he goal here is to improve the efficiency of a vehicle by smoothing out how it operates with other vehicles moving around it, which makes quite a bit of sense as these types of systems and features become more prevalent moving forward.
We'll have more on this and all Ford patents soon, so be sure and subscribe to Ford Authority for the latest Ford trademark news, Ford business news, and continuous Ford news coverage.