Ford Motor Company has filed a patent for an in-flight EV towing assistance system, Ford Authority has learned.
The patent was filed on April 7th, 2021, published on October 13th, 2022, and assigned serial number 0324433.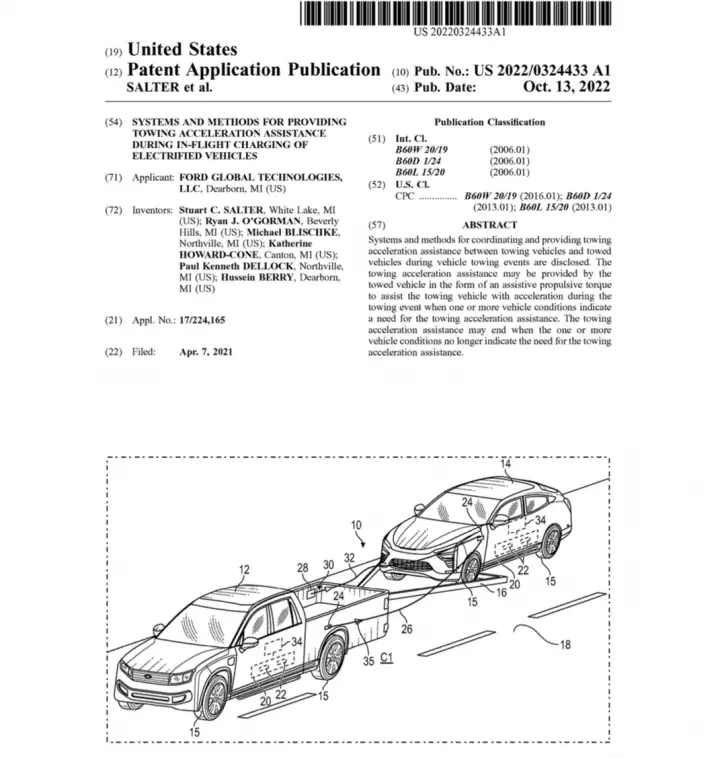 The Ford Authority Take
Ford has been exploring different ways to charge EVs on the go in recent months, filing patents for a flat tow EV charging method and an in-flight charging system as well. Now, this new Ford patent presents a new way for all-electric vehicles to assist a tow rig while both are moving, and it's via this in-flight EV towing system that could work in more ways than one.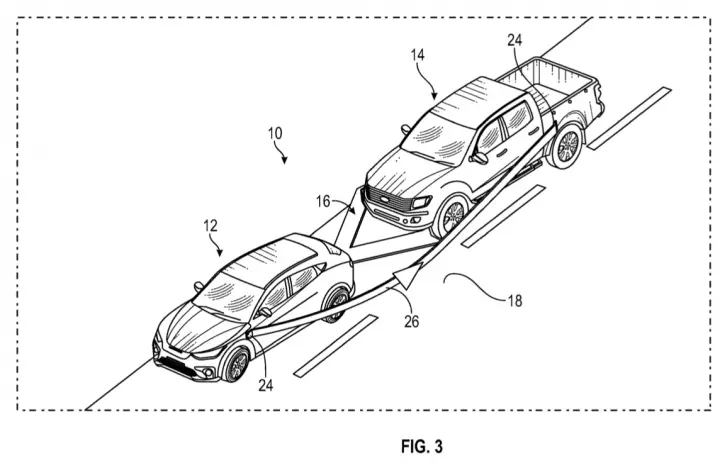 According to the patent, this system could be used to charge an EV that's being towed by another vehicle, either by that vehicle or another method such as a supplemental battery pack. But what's particularly interesting about this Ford patent is that it mentions using the EV to assist the tow vehicle in terms of acceleration while all of this is taking place, presumably to make up for the extra weight that it's pulling at the time – which the patent notes would be useful if the EV being towed is heavier than the vehicle towing it.
Otherwise, this patent simply continues to explore an idea that's been around for some time now. The EV needing a tow would be able to request services from a nearby vehicle, at which point it could arrive, hook up to the electric vehicle, and then tow it while the EV is charging. In terms of whether or not some additional torque is needed to help the tow vehicle accelerate, the system would also be able to automatically determine that once it's plugged in.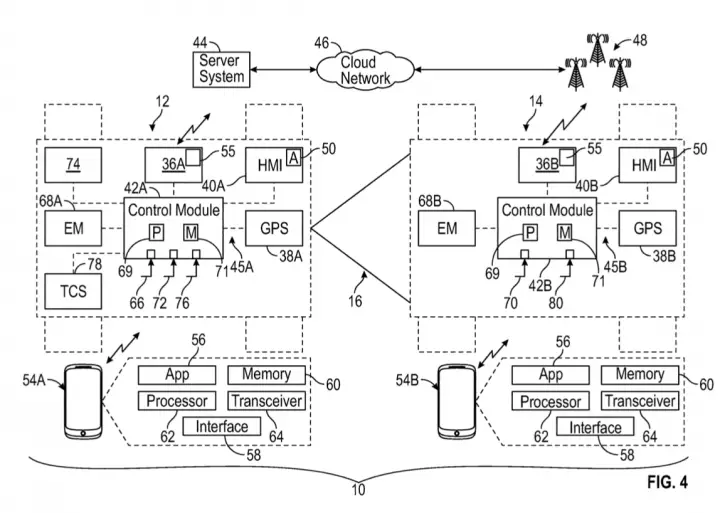 While we often think of tow rigs as being big trucks with lots of capability, this patent could open up quite a few other possibilities, enabling just about anything to serve that kind of purpose in a pinch.
We'll have more on this and all Ford patents soon, so be sure and subscribe to Ford Authority for the latest Ford trademark news, Ford business news, and non-stop Ford news coverage.