Ford Motor Company has filed a patent for a low visibility adaptive cruise control system, Ford Authority has learned.
The patent was filed on April 27th, 2021, published on October 27th, 2022, and assigned serial number 0340133.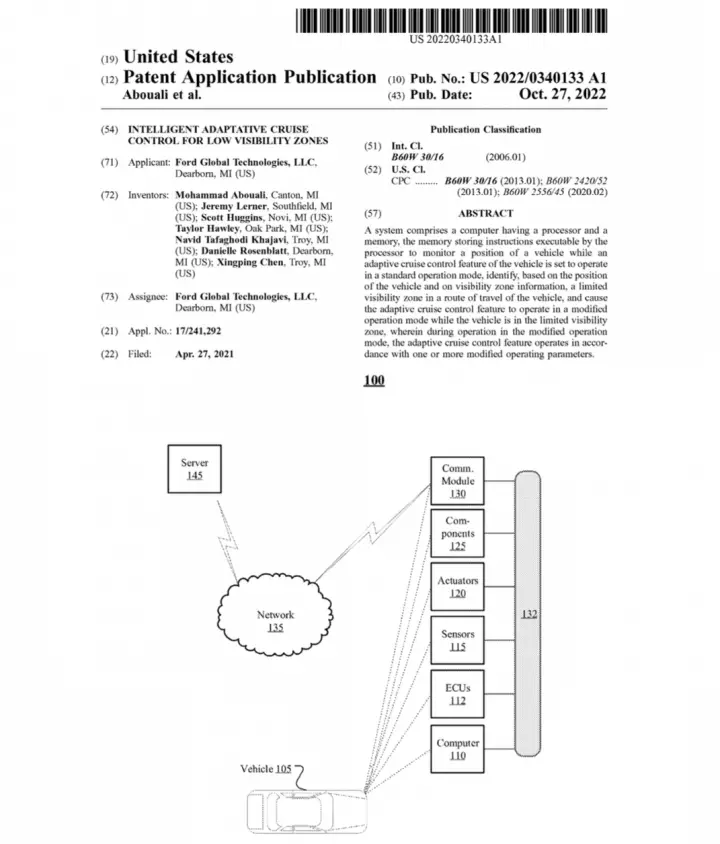 The Ford Authority Take
Earlier this month, Ford filed a patent for an enhanced adaptive cruise control system that would utilize sensors to detect when other vehicles cross into a vehicle's path, and it would also be capable of predicting the trajectory of that vehicle. The system can then use that data to adjust what the vehicle does – for example, how fast it's traveling – to ensure that it remains a safe distance away. This is important given the fact that a recent study found that most people who use adaptive cruise control don't really understand how it works, which can prove dangerous in certain situations.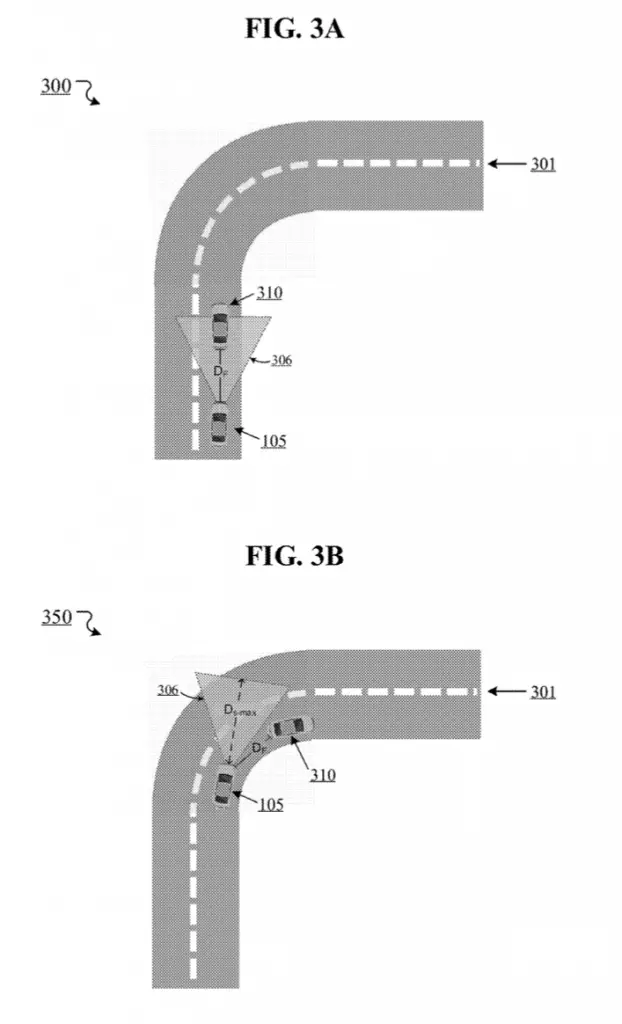 The same goes for using adaptive cruise control at night or in times of reduced visibility such as fog or smoke, and that's precisely where this new Ford patent comes into play. The system it depicts would be capable of detecting areas of limited visibility ahead, and then automatically switching the adaptive cruise control system to a modified operation mode until the vehicle passes through that area, at which point it could restore full functionality.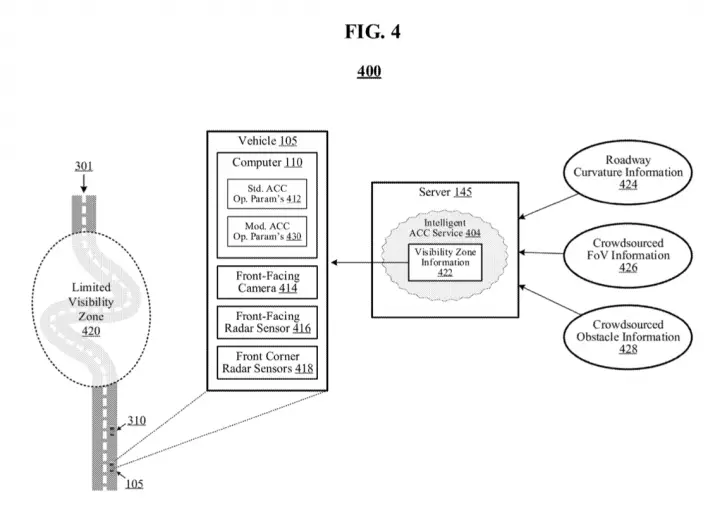 Since adaptive cruise control systems are currently limited in this manner, such a patent could prove useful for those that use it on a regular basis. After all, it's obviously important to keep one's eyes on the road as autonomous technology isn't quite to the point where we can rely on it fully, and there are many limitations to existing technology that drivers should be aware of, including this one.
We'll have more on this and all Ford patents soon, so be sure and subscribe to Ford Authority for the latest Ford trademark news, Ford business news, and continuous Ford news coverage.