Ford Motor Company has filed a patent for a seatback-mounted overhead airbag, Ford Authority has learned.
The patent was filed on April 19th, 2021, published on October 20th, 2022, and assigned serial number 0332268.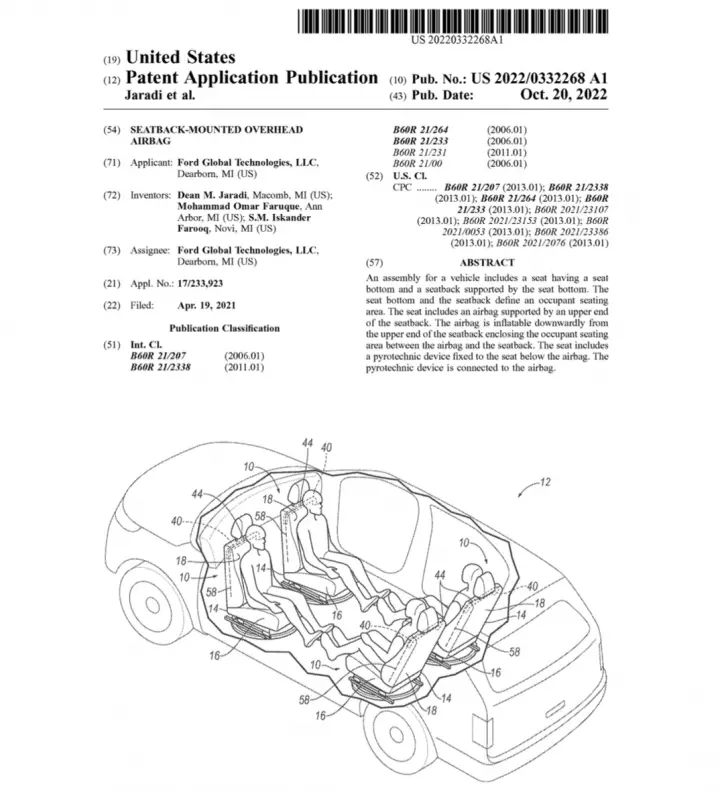 The Ford Authority Take
Ford has filed a large number of airbag-related patents over the past several months, including one for a movable roof supported airbag system, an instrument panel mounted driver airbag, a seat bottom mounted airbag that protects pets, a full seatback airbag system, a seatback supported airbag system, a center console airbag system, and an external airbag system for pedestrians. Now, this new Ford patent continues that trend by introducing an idea for a seatback-mounted overhead airbag system.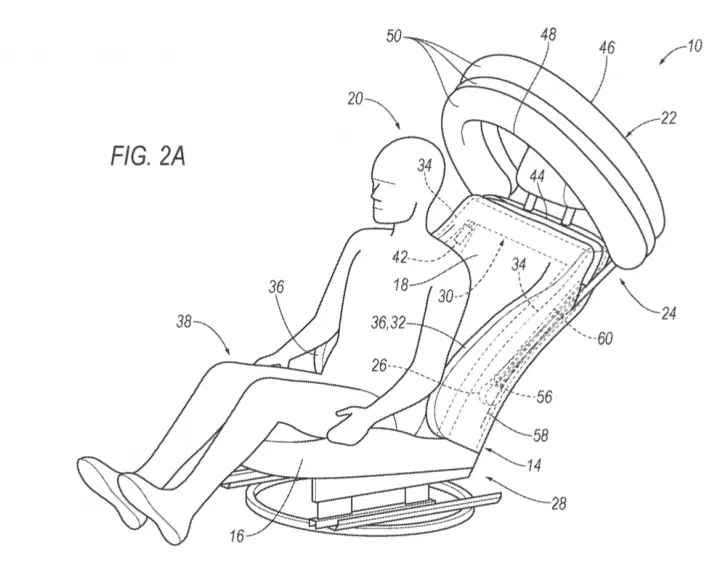 The idea presented in this new Ford patent is somewhat similar to what we've seen before, consisting of seats that contain an airbag, which would inflate in the event of an imminent crash, although in this case, the airbag would come down from the top portion of the seat. What is different here, however, is that the airbags would completely surround the vehicle's occupants, which in this case are riding in an autonomous vehicle, as they're facing each other and there is no driver present.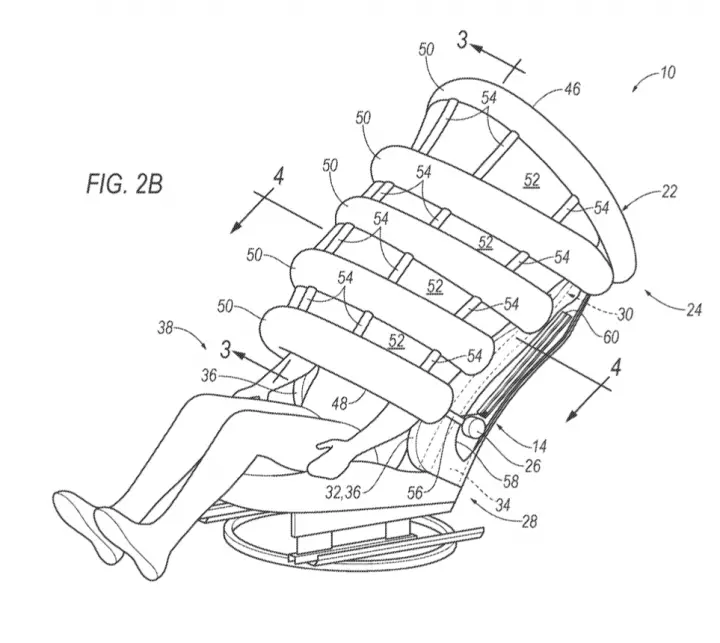 Fully-autonomous vehicles present a challenge for traditional airbag designs, as those units are typically mounted in the dash or steering wheel, as well as various other places. Since occupants in a self-driving vehicle like this aren't facing the dash or steering wheel all the time or even at all, a different sort of solution is required. This patent outlines another idea for precisely that – an airbag that isn't dependent on which direction the occupants are facing, so they're free to swivel around as they like and still be protected in the event of a crash.
We'll have more on this and all Ford patents soon, so be sure and subscribe to Ford Authority for the latest Ford trademark news, Ford business news, and non-stop Ford news coverage.