Ford Motor Company has filed a patent for a tire tread depth detection system, Ford Authority has learned.
The patent was filed on March 25th, 2020, published on October 4th, 2022, and assigned serial number 11458784.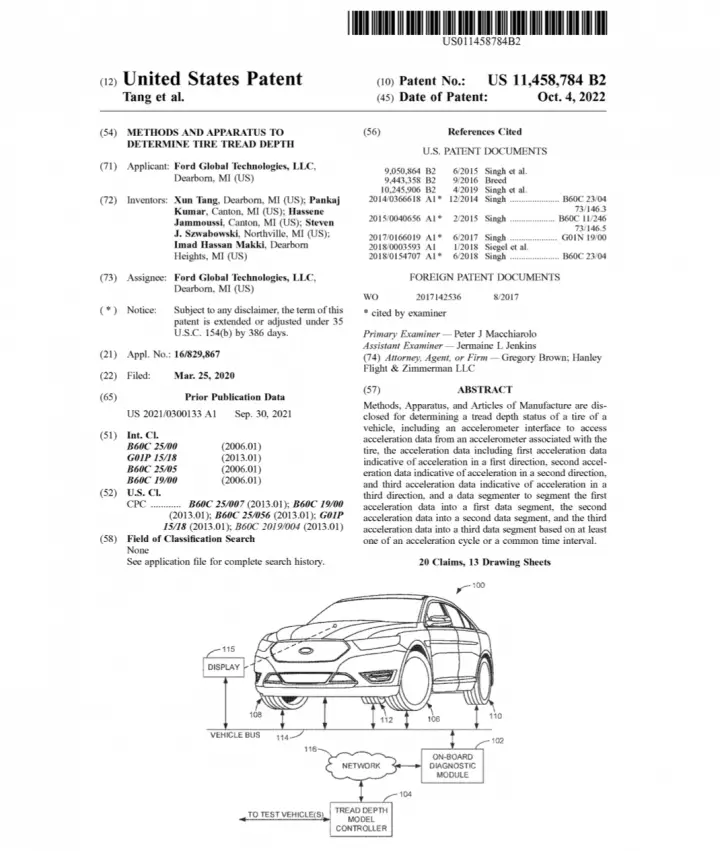 The Ford Authority Take
Over the past few months, Ford has filed a couple of tire-related patents, including one for an adaptive tire pressure system and another depicting an idea for a tire pressure loss detection and alert system. Now, that trend continues, as this new Ford patent presents an idea for a tire tread depth detection system, which could prove rather useful for a lot of vehicle owners.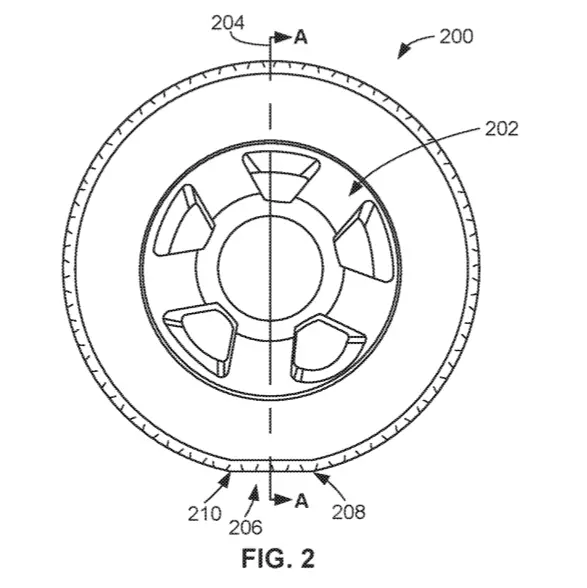 Currently, vehicle owners are left to either check their own tread depth using a tool or rely on their servicing dealer or shop to do so, methods that have been perfectly fine for decades. The only problem is, many people don't bother to check their tire tread depth on a regular basis – one of the reasons why tire pressure monitoring systems have also become quite prevalent on new vehicles.
As such, this Ford patent aims to take the work out of that task by using a system to automatically monitor tire tread depth and alert the owner when it's low and tires need to be replaced. It would accomplish this by using an accelerometer interface to access acceleration data, a controller, and on-board diagnostic modules, while the vehicle's display would be able to keep the driver informed as to where their tire tread depth stands.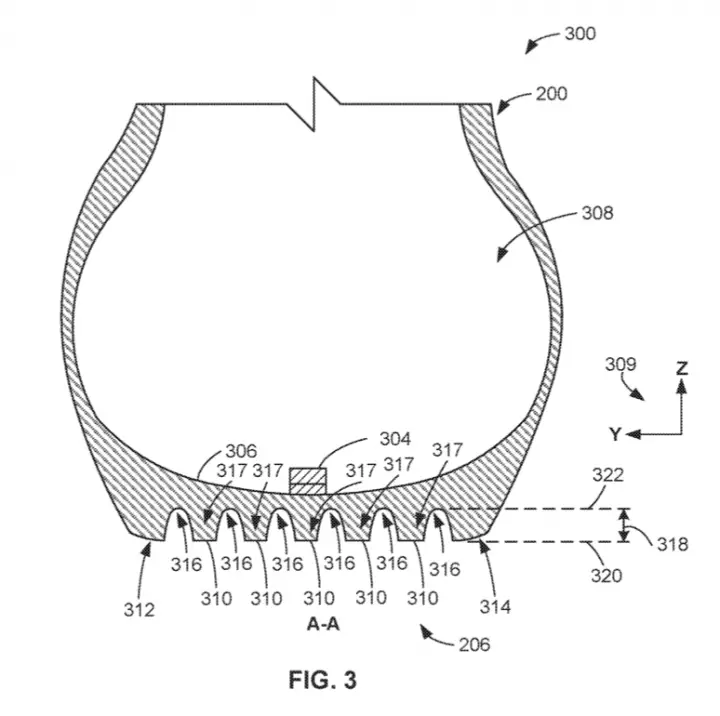 Clearly, this isn't a terribly necessary system, but it could certainly help those that aren't mechanically inclined, who simply have no idea how to check tire tread depth, or just forget to do so on a regular basis. For those reasons, it makes a lot of sense that Ford may want to offer it on future models – just as it does with TPMS.
We'll have more on this and all Ford patents soon, so be sure and subscribe to Ford Authority for the latest Ford trademark news, Ford business news, and ongoing Ford news coverage.