In recent months, Ford has fared quite well in terms of brand loyalty, scoring top honors in IHS Markit's Overall Loyalty to Make category in the 2022 Automotive Loyalty Awards, while the Ford Edge earned the best loyalty ranking of any vehicle from that same organization and Ford trucks secured the highest loyalty score in their specific segment in the J.D. Power 2022 U.S. Automotive Brand Loyalty Study. Now, that trend continues as Ford posted the largest increase of any automaker in terms of brand loyalty for July 2022 in S&P Global's Top 10 Industry Trends Report, too.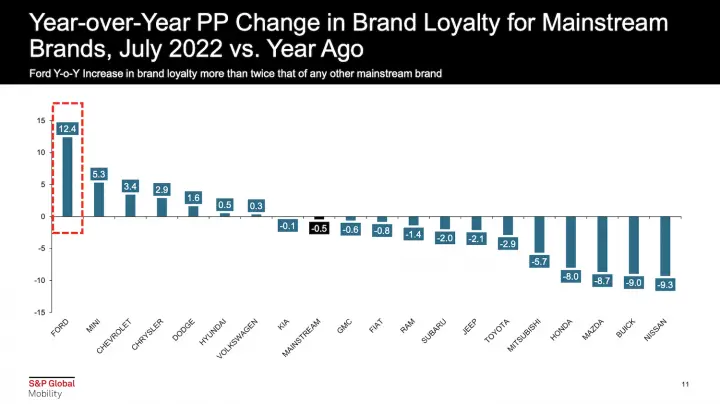 From July 2021 to July 2022, Ford's brand loyalty score increased by 12.4 percent, which was larger than any other automaker by a significant margin. Mini finished second in that regard with a 5.3 percent increase, followed by Chevy (3.4), Chrysler (2.9), Dodge (1.6), Hyundai (0.5), and Volkswagen (0.3). Multiple other companies actually suffered from a decline in loyalty year-over-year, including Kia (-0.1), GMC (-0.6), Fiat (-0.8), Ram (-1.4), Subaru (-2.0), Jeep (-2.1), Toyota (-2.9), Mitsubishi (-5.7), Honda (-8.0), Mazda (-8.7), Buick (-9.0), and Nissan (-9.3). The overall segment declined by 0.5 percent, too.
Meanwhile, Ford ranked fourth in terms of its overall brand loyalty score over the past year,  finished with a 61.3 percent retention rate. Tesla ranked first in that regard with a score of 67 percent, followed by GM (64.2 percent) and Hyundai (62.4 percent), while Ford beat out Toyota (60.1 percent), Stellantis (55.4 percent), Subaru (55 percent), Mercedes-Benz (50.8 percent), Honda (50.3 percent), and BMW (48.8 percent).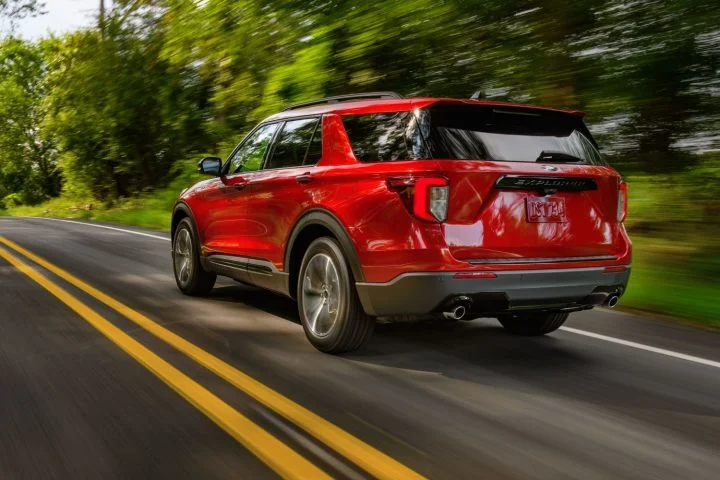 S&P Global derives the results for its Top 10 Industry Trends report from new and used vehicle registration data and registration data-derived loyalty data. The goal of this report is to highlight high-level trends in the new and used vehicle markets in the U.S., focusing on the most pertinent categories that have the biggest impact on automakers.
We'll have more insights like this to share soon, so be sure and subscribe to Ford Authority for 24/7 Ford news coverage.