Ford retail orders have steadily risen over the past couple of years as new vehicle production has been impacted tremendously by various supply chain constraints. With little inventory to choose from on dealer lots, many customers are simply placing orders for their next vehicle, though many have been waiting a very long time to take delivery. Regardless, Ford retail orders for 2023 model year vehicles reached 76,000 at the end of August, which is 41 percent more than one year ago and the fifth consecutive month that over 50 percent of the automaker's retail sales came from previously-placed orders, too. That momentum didn't let up last month either, according to Ford's September sales report.

Last month, Ford retail orders reached an astounding 197,000 units for the 2023 model year, which is a 244 percent increase over the 2022 model year. That's good enough for a new record, while the automaker also recorded its sixth straight month where more than 50 percent of its retail sales came from previously placed orders – which is also a new record.
This trend began last year, when Ford's retail orders were up 33 percent in December when compared to the same month in 2020. One month later, retail orders surged even more, reaching the 90,000 mark in January, and by February, around one-third of new Ford vehicle sales were coming from previously-placed orders. The same has held true for Lincoln as well, as the luxury brand enjoyed a nearly 300 percent increase in retail orders year-over-year as of February.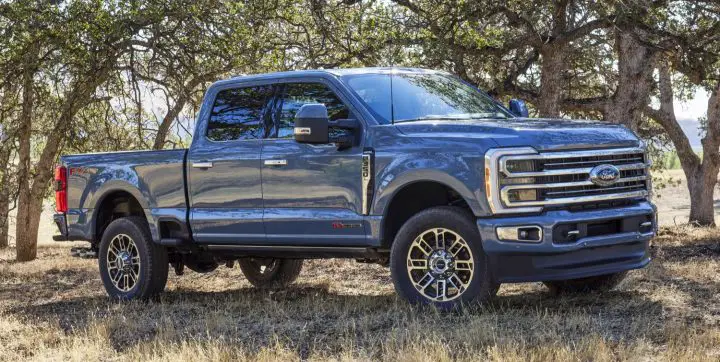 In terms of individual models, the Ford F-Series led the way by accounting for the majority of those orders, which rose to make up more than half of all new sales by April, while the 2023 Ford Maverick also racked up 86,000 retail orders in just a week's time. A recent study found that more than one-third of new vehicle shoppers are willing to order their next new vehicle rather than buy it from a dealer lot as well, which bodes well for the automaker's plan to continue expanding that part of its business.
We'll have more on Ford's retail orders soon, so be sure and subscribe to Ford Authority for continuous Ford news coverage.