Following its meteoric rise that coincided with Jim Farley being named CEO later in 2020, Ford stock has taken a pretty big hit recently amid various supply chain constraints, rampant inflation, and general recessionary fears. In the last couple of weeks in September, Ford stock declined by 16 percent and nine percent, respectively, before jumping back up seven percent last week. However, things aren't getting off to a great start this week as UBS Group AG – an investment bank – has downgraded Ford stock as a recession likely looms, according to Seeking Alpha.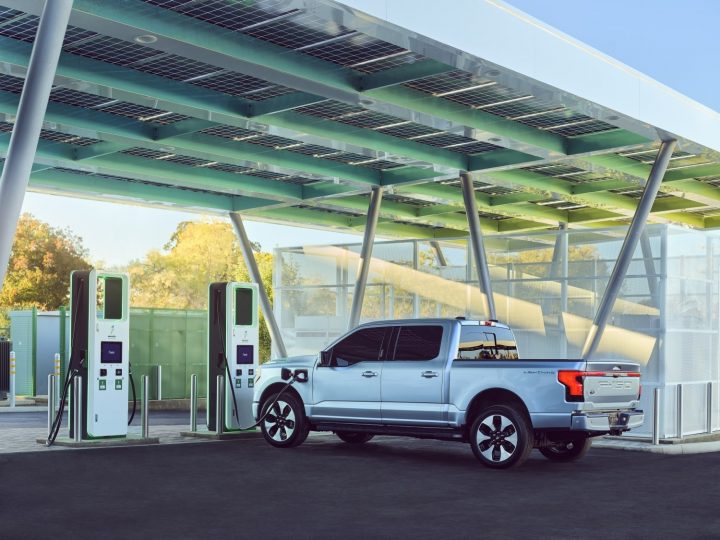 UBS downgraded Ford stock from "Neutral" to "Sell" amid rising concerns over a recession not only in the U.S., but also in Europe. Analysts are predicting that this financial outlook, along with a resulting decrease in consumer demand for new vehicles, will more than compensate for the good things that FoMoCo has been doing that previously gave Wall Street a more bullish take on the company – things such as its commitment to EVs and reducing costs and complexity across the board.
"Ford ranks behind Stellantis and GM in terms of North American EBIT margins and in light of the likely recession, has the highest risk of testing break-even points, in our view," UBS wrote in its analysis. "The European business could become loss-making against a difficult macro backdrop, a potential setback to restructuring achievements made. In a nutshell, Ford has one of the least attractive risk/reward profiles amongst Western OEMs on a 12-month view, which is why we downgrade to Sell."
UBS also noted that much of its pessimism toward Ford stock pertains to its short-term outlook on all-electric vehicles for a number of reasons, including the fact that competition in that segment is rapidly increasing, while raw materials used in battery production are becoming more scarce and significantly more expensive to boot.
We'll have more on Ford stock soon, so be sure to subscribe to Ford Authority for ongoing Ford stock news and around-the-clock Ford news coverage.