Back in November 2020, Ford Authority reported that The Blue Oval had no plans to build and sell an all-electric Ford Super Duty pickup, in spite of its massive investment in EVs. This past May, Ford CEO Jim Farley confirmed that fact once again, noting that at this point in time, battery technology simply isn't quite ready for heavier trucks. In fact, Ford didn't even bother to develop a hybrid powertrain for the all-new 2023 Super Duty, and is instead focusing its efforts on a pair of pilot programs that involve hydrogen fuel-cell powered versions of those trucks for a pair of utility companies – SoCalGas and Ferguson Enterprises. According to a new report from Automotive News, it's also now more likely that the Ford Super Duty and its competitors go that route before an all-electric version arrives, too.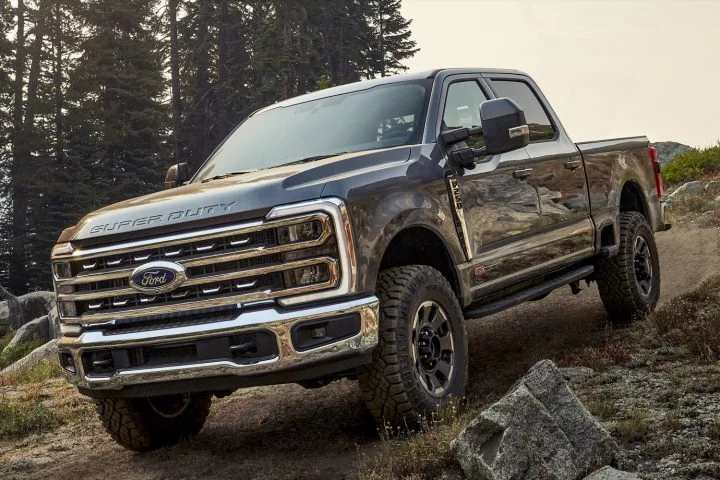 While Ford, GM, and Stellantis are pushing all-electric versions of their respective light-duty pickups, their larger, heavy-duty brethren are profit generating machines that won't be quite as easy to electrify for a variety of reasons, not the least of which is the fact that battery technology isn't quite viable for heavy vehicles that tow heavy loads.
"If you're pulling 10,000 pounds, an electric truck is not the right solution," Farley said while speaking with the media at the 2023 Super Duty unveiling in Kentucky. "And 95 percent of our customers tow more than 10,000 pounds. This is a really important segment for our country and it will probably go hydrogen fuel cell before it goes pure electric." "We haven't seen a huge clamoring," Todd Eckert, Ford's truck group marketing manager, said of heavy-duty truck customers asking for EVs. "It's about productivity, capability, and efficiency. Right now, gas and diesel really serve those needs."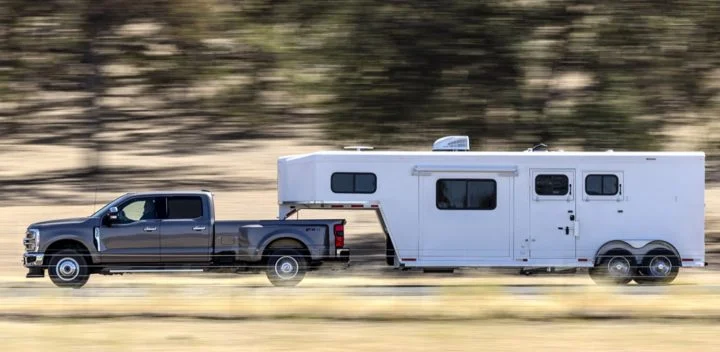 While some states – including California and New York – have set sunset dates for the end of new ICE vehicle sales – all have made exceptions for heavy-duty pickups, which has given Ford confidence that it won't be forced to develop such a product in the near future. Regardless, a hydrogen fuel cell-powered version of the Super Duty would fulfill the mission of offering a zero-emission or at least lower emission version of the popular pickup until battery technology improves.
We'll have more on the Super Duty soon, so be sure and subscribe to Ford Authority for the latest Ford F-Series news, Ford Super Duty news, and continuous Ford news coverage.