With various supply chain issues plaguing automakers for the past two-plus years, each is struggling to secure the materials it needs to produce enough vehicles to meet demand. This has prompted a number of companies to build vehicles missing certain features and then store/park those vehicles until the required parts are available. Ford calls these models "vehicles on wheels," and it has been doing precisely that for quite some time now, though it had more than 40,000 of those vehicles on wheels parked as of last September. However, those vehicles are now expected to arrive at dealers by next year, the automaker has revealed.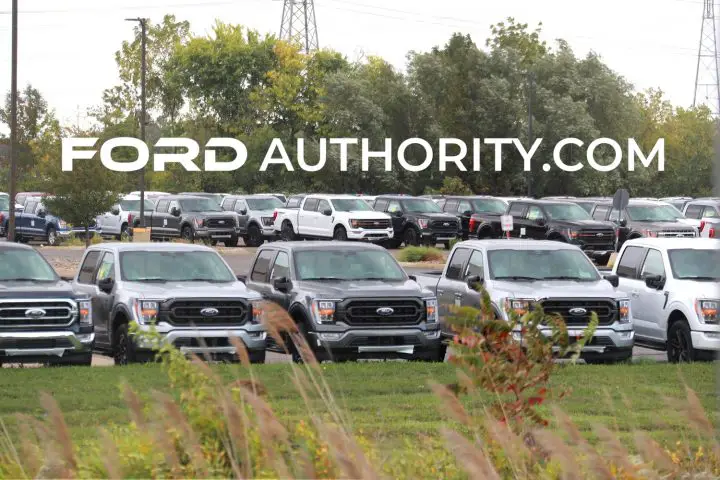 More specifically, Ford plans on shipping this large quantity of vehicles on wheels during the fourth-quarter of 2022, which means that dealers should receive a pretty substantial amount of stock by the end of the year. This timing falls in line with previous comments from Ford CFO John Lawler, who stated that the automaker's inventory levels would shrink in Q3 before improving in 2023. However, CEO Jim Farley isn't quite as optimistic, recently stating that he doesn't see an end to the automaker's supply chain crisis any time soon.
Over the past few weeks, Ford Authority has spotted a host of these vehicles on wheels sitting around Michigan, including a bevy of 2022 Ford F-150 pickups and quite a few Ford F-150 Lightning models near the Flat Rock Assembly plant. Many Ford F-Series trucks were recently awaiting Blue Oval badges, which the automaker gets from from a Michigan-based supplier called Tribar Technologies, Inc.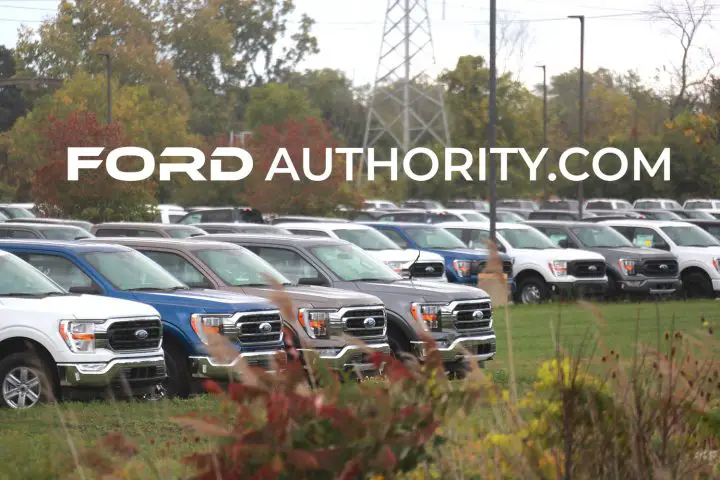 While its supply issues figure to continue for some time, Ford is focusing on fixing its quality issues, according to Farley, who recently said that "quality is my number one objective so we're not going to release anything until it's right."
We'll have more on Ford's production challenges soon, so be sure and subscribe to Ford Authority for continuous Ford news coverage.