Way back in October 1901, Henry Ford piloted his personal racer – dubbed the Ford Sweepstakes – to a victory over Alexander Winton, one of the greatest drivers of that particular era, at the Grosse Pointe Race Track. It was the FoMoCo founder's first and only motorsports stint, designed to attract the attention of investors as he sought to get the company off the ground. The Ford Sweepstakes earned its victory thanks to its technologically advanced features, which included a fuel-injected two-cylinder engine that made around 26 horsepower and was capable of reaching speeds of 72 miles-per-hour. The rest, as they say, is history, though Leonard Woods of the Wood Brothers Racing NASCAR Cup Series team just gifted Edsel Ford a nifty half-scale replica of that legendary racer.
Henry's great-grandson took possession of the Sweepstakes replica – which is fully functioning, in spite of its diminutive size – at the Ford Performance Technical Center this past weekend. Wood and his late brother Glen each received replicas of the vehicle for its 100th anniversary back in 2001, but shortly thereafter, Wood began working on a much smaller version in his spare time.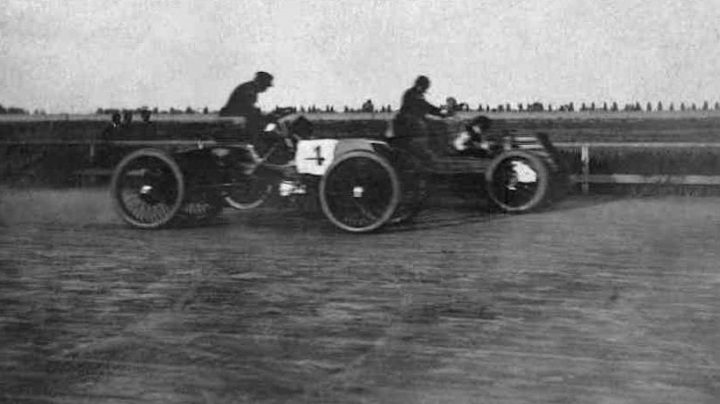 The details, as one might imagine, are quite impressive. Using over a hundred photos of the original, Wood sought to make the small replica as accurate as possible, even leaning on his machinist, Benny Belcher, to create its brass handles and latches. Another WBR employee – Mike "Andretti" Smith – was tasked with accurate replicating the car's paint, too. Ultimately, everything was created by hand – no machines were involved in the process whatsoever, making it even more impressive.
"The fun part about it was looking at it and seeing how he made it and why he made it this way," Wood said. "And all of it shows how intelligent the man was, the way he did it. Now, we're talking about 1901 and he made the brake bands to where they pull from both sides together, rather than just one band tied and then pulling a half of it. It pulls the band, which makes it brake way more effective. And then he had adjustments to adjust the rear-end housing in back to tighten the chain. He's got turnbuckles to align the rear wheels you know, towed in or out and to bring them forward or back and it drives awesome. It drives better than a go-kart."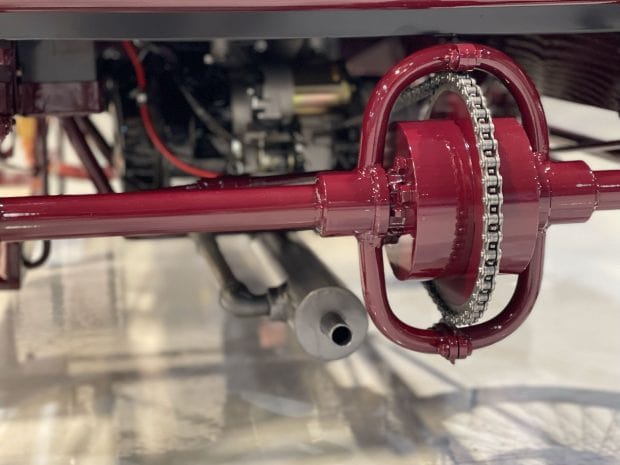 "I was with a group of people that we put together to look at the legacy of Clara and Henry Ford," Ford said. "And we were looking at dates (Saturday), and Henry Ford started three times to make an automobile company. And it really was the last time that he was successful in 1903. And, of course, this was October 1901 [when the Sweepstakes became victorious]. And many of us – and I can't speak for my family – but many of us believe that if Henry Ford hadn't won the race, that he wouldn't have had enough money to start the Ford Motor Company. And so for me, this means a great deal."
We'll have more Ford history to share soon, so be sure and subscribe to Ford Authority for non-stop Ford news coverage.