For some time now, Ford has been placing more of a focus on interior design with an eye toward the future. In the coming years, the automaker sees us using our vehicles for more than just driving from point A to point B, particularly as autonomous technology advances to the point where we'll be able to sit back and let those vehicles take care of that task for us. Aside from that, there are times when owners may use their future Ford vehicles as more mobile-type living spaces than we do now as well, a future that Anthony Lo, chief design officer at Ford, outlined in a recent interview with Fast Company.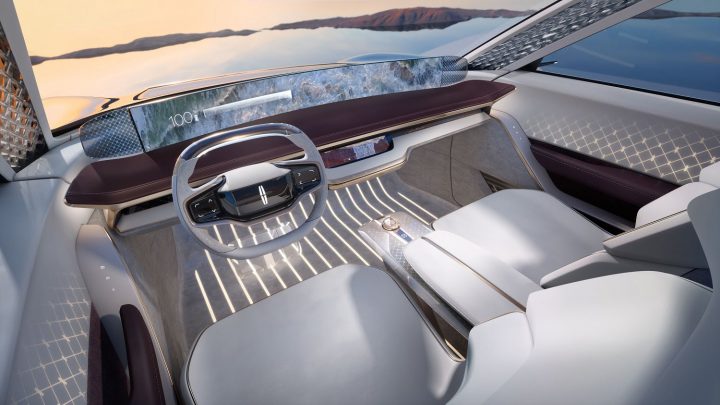 "If you're waiting at a charging station, or you're at a campsite, what can you do inside a car?" Lo said. "This is what Ford calls 'passive car time,' and cars need to be designed with this priority to accommodate our new behaviors."
We're already beginning to see this in some current Blue Oval models, with features such as Max Recline Seats – which make sleeping in vehicles much more comfy – large screens, and various other entertainment features like video games appearing in new vehicles. Additionally, Ford filed a patent for an enhanced in-cabin sleeping system just this week – following CEO Jim Farley's comments about how customers are wiling to shell out big money for that privilege back in July.
With interior design – and Lo – now taking the lead in FoMoCo's development process, we can expect to see more features like these popping up in future Ford vehicles. In fact, as Ford Authority reported yesterday, Lo also mentioned that those future models could even come equipped with entire cabins that can be swapped out as desired, much the same way we're currently able to refresh/renovate the inside of our homes.
We'll have more on Ford's future design ideas soon, so be sure and subscribe to Ford Authority for 24/7 Ford news coverage.