The Nascar Ford race cars will take to an icy racetrack in Finland for the 2023 Whelen Euro Series, according to the recently announced schedule for the forthcoming season.
On March 4th through March 5th, 2023, the Nascar Ford Mustang Euro race cars – along with the Chevy Camaro, Chevy SS, and Toyota Camry – will race in Rovaniemi, Finland, for the first-ever Arctic Ice Race. This will be the first time that a Nascar-sanctioned racing series will race on ice after successful testing on the course earlier this year. "Drivers and cars will dance in the snow in a can't miss all-star event," the organization said in a statement, meaning that the ice race will not be a points-paying event.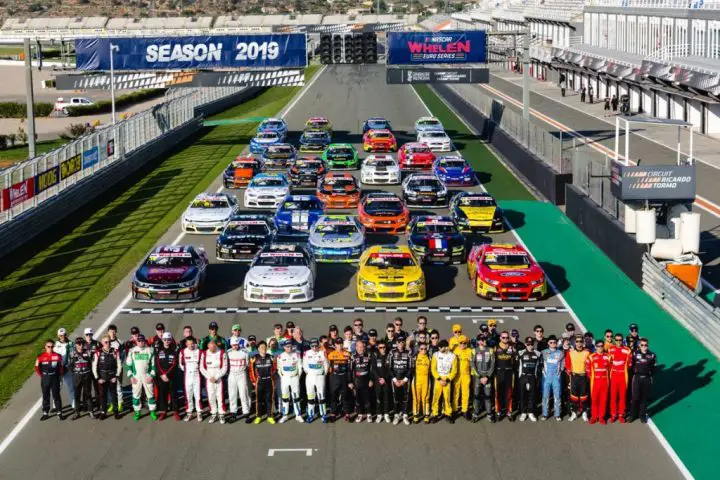 Interestingly, there are no oval tracks on the schedule, which is quite different from that of the American Nascar Cup Series that inspired the European offshoot racing division. The season will kick off with the aforementioned ice race before heading to Valencia, Spain for the first regular season event in May. Brands Hatch, United Kingdom will host the series in June before it heads to Vallelunga, Italy in July. Most, Czech Republic and Oscherleben, Germany will welcome the racers in September, followed by the regular season finale in Zolder, Belgium in mid-October.
"Europe is an important market for Nascar and the Nascar Whelen Euro Series will play a key role in Nascar's 75th anniversary celebration," said Chad Seigler, Nascar Vice President, International. "Next season will give us the opportunity to honor Whelen Euro Series history through milestone races at Valencia and Brands Hatch. From traditional races to the unique new Nascar Arctic Ice Race, we're excited for the opportunities the Whelen Euro Series will give us to showcase Nascar to race fans across Europe."
The current Nascar Ford Mustang for the Euro Series debuted in 2015, six years after the series' inaugural event, which took place in 2009. Its body will likely be updated to the seventh-generation Ford Mustang Dark Horse in the coming years, which spearheads the start of a new motorsports push for The Blue Oval's racing efforts.
Subscribe to Ford Authority for more Nascar news, Ford Mustang news, and 24/7 Ford news coverage.