With automotive production suffering greatly due to various supply chain issues over the past couple of years, both used and new vehicle prices have skyrocketed to new record highs with each passing month. The new vehicle market cooled slightly in September, with Ford average transaction prices declining two percent while Lincoln's ATP rose two percent, but a solid percentage of new Ford owners – including, specifically, Ford F-150 owners, along with Lincoln owners, are still shelling out over $1,000 a month for their vehicles. Thus, it doesn't come as a big surprise that new car affordability as a whole declined in September as interest rates continued to rise, according to new data from Cox Automotive.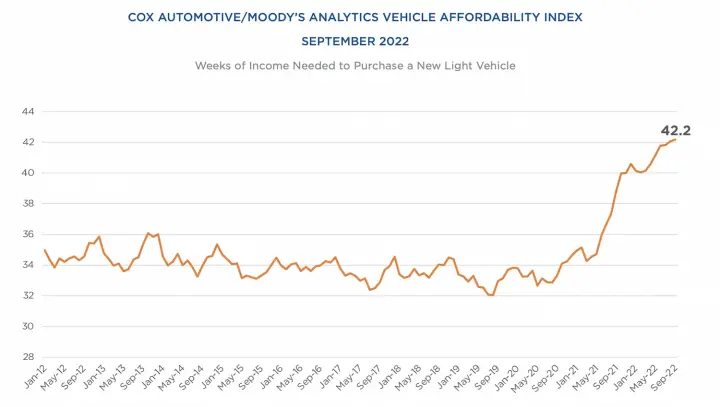 Auto loan rates reached a 15-year high last month, which mitigated any effect that declining prices may have had on new car affordability. This means that the number of median weeks of income needed to purchase the average new vehicle in September increased to 42.2 weeks from 42.1 weeks in August
While the average transaction price of new vehicles for the entire market declined 0.3 percent to $48,094 from a record high in August and median income rose 0.4 percent, interest rates increased by 23 basis points, while incentives also fell to a new 20-year low. As such, the estimated average monthly payment for a new vehicle increased by 0.7 percent to $738, which is a new record high.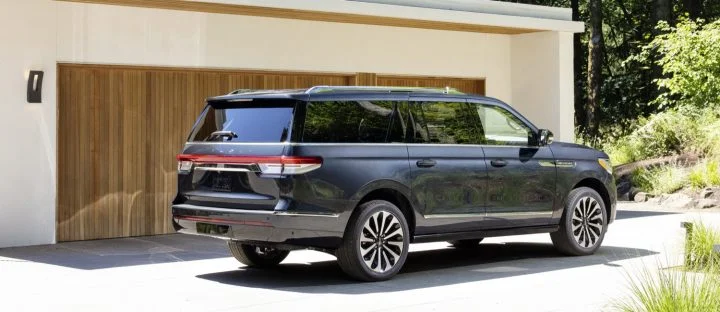 New car affordability continues to suffer because of these market conditions, particularly when compared to the same month last year, when interest rates and prices were lower, and incentives were higher. Last month, the estimated number of weeks of median income needed to purchase the average new vehicle increased nine percent compared to last year, in fact.
We'll have more insights like this to share soon, so be sure and subscribe to Ford Authority for the latest Ford F-Series news, Ford F-150 news, and non-stop Ford news coverage.