While the all-new, 2024 Ford Mustang is set to launch in a few months, the S550 isn't done by a long shot. In fact, a host of new performance parts have been released for the current-gen model in recent months, including a rear adjustable ride height system and MagneRide controller, both from Steeda. Now, that list continues to grow, as Steeda has just revealed its new S550 Ford Mustang GT cat-back exhaust system, too.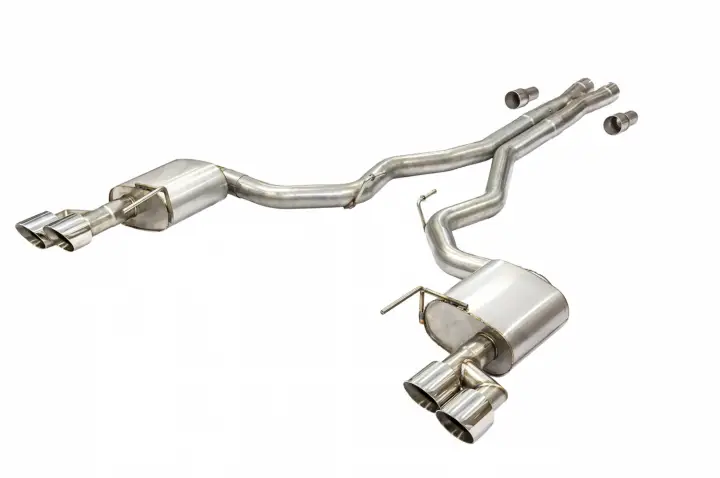 Steeda's new S550 Ford Mustang GT cat-back exhaust is made from three-inch 304-stainless steel for corrosion resistance, while its four-inch quad tips are made from the same material, yet polished for a nicer look. The kit includes necked-down adaptors for a factory-style connection to OE converters, and is reportedly easy to install in around 2-3 hours using nothing but basic hand tools.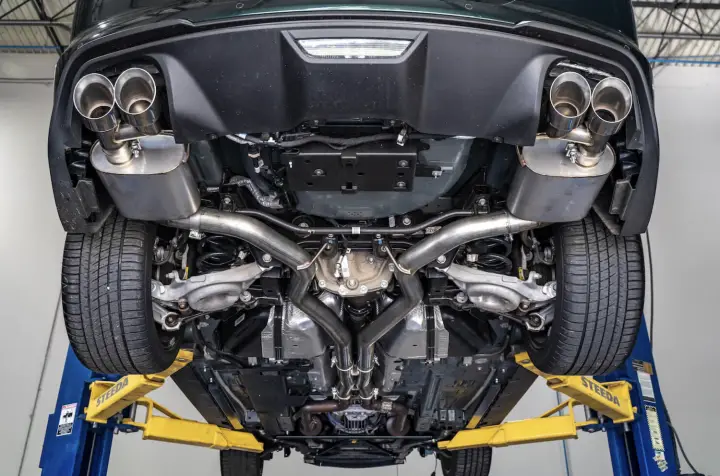 This new exhaust can be paired with either the stock exhaust manifolds or long tube headers, and is designed to give the S550 GT a deeper and louder tone than the factory setup, with no drone to boot. Of course, this particular exhaust is also designed to unleash more power from the car's Ford 5.0L V8 Coyote powerplant, and is a nice addition to cars equipped with power adders like a supercharger or turbos.
Steeda's newest Mustang exhaust system retails for $1,274.95 and fits all 2018-2022 V8-powered models, which are equipped with the third-generation version of the Coyote powerplant. It's available to purchase now, giving pony car owners yet another option in an aftermarket that's chock full of them – no surprise for one of the most iconic and popular performance vehicles that's ever graced the earth.
We'll have more parts and accessories to share soon, so be sure and subscribe to Ford Authority for more Ford Mustang news and continuous Ford news coverage.