Production of the next-generation Ford Ranger kicked off earlier this year, while the redesigned mid-size pickup has also launched in several countries around the world ahead of its arrival in the U.S. in 2023 for the 2024 model year. Meanwhile, The Blue Oval has been working on ramping up production of its global pickup and the high-performance Ranger Raptor variant as well amid high demand – not only at Ford Manufacturing Thailand (FTM), but also the Silverton Assembly plant in South Africa, which just received a brand new frame line.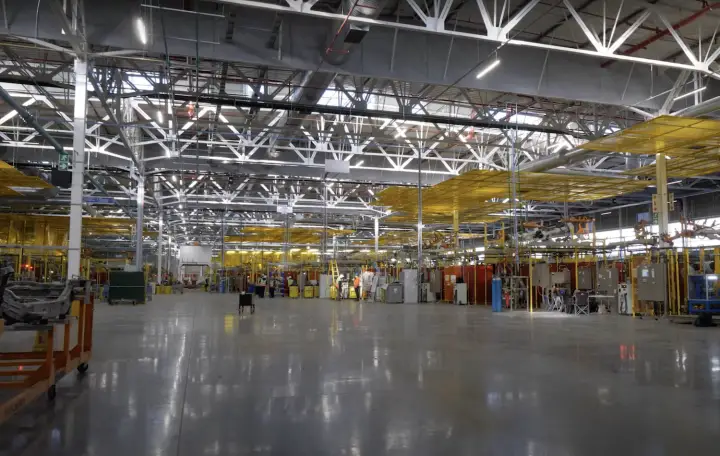 As the final piece of its multi-million dollar investment in its South African production operations, Ford has begun using its new frame line, which is located in the Tshwane Automotive Special Economic Zone (TASEZ) adjacent to the Silverton plant. That plant is the only FoMoCo-owned and operated chassis manufacturing facility in the world, measuring in at 100,000 square meters and boasting the most advanced robotic manufacturing and quality control systems currently available.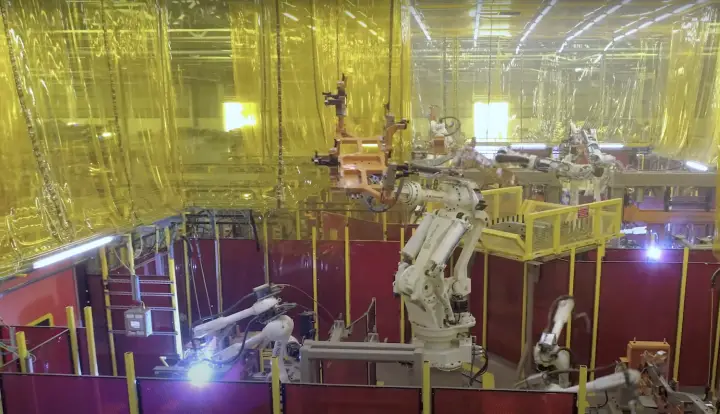 "The ladder-frame chassis of the Ranger pickup is fundamental to its overall quality, performance, and durability, whether used as an everyday family vehicle or in hard-working commercial applications," said Ockert Berry, VP Operations, Ford South Africa. "Accordingly, as with our new on-site stamping plant, bringing the manufacturing of the frame in-house allows us to carefully monitor and control every step of the production process. We invested in the latest robotic technologies for the welding and handling of the frame components, along with a fully automated e-coat system and robotic wax application. Rigorous quality checks are performed using advanced inspection and measurement systems, including the sophisticated three-dimensional blue light scanner system, to ensure that there are no compromises in quality."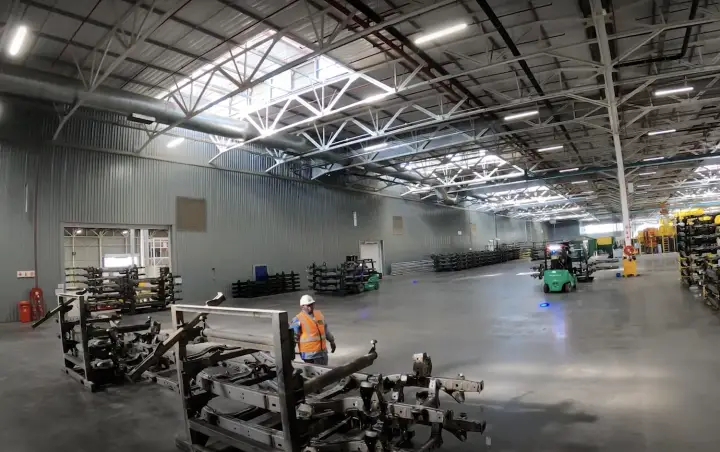 The facility is 95 percent automated, using a total of 585 robots to assemble and weld frames for the next-generation Ford Ranger. However, the plant also employs 387 hourly employees and 25 salaried staff to run the frame line. Once the frames are complete, they're sent to a multi-stage e-coat facility, immersed in a range of cleaning and phosphate solutions, submerged in an electrically charged tank where the paint is bonded to the metal, and finally, given a protective wax to provide rust protection and durability. From there, the frames are stored in an under-ground area before being moved to Silverton.
"Having the frame line located right next door to the assembly plant is immensely advantageous, as it not only ensures that the frames are sequenced onto the assembly line in the most efficient manner, but it also eliminates the damage incurred when handling and transporting the parts by road," Berry said. "All of this contributes to improved quality and greater customer satisfaction."
We'll have more on the next-gen Ranger soon, so be sure to subscribe to Ford Authority for the latest Ford Ranger news and continuous Ford news coverage.