The No. 10 Nascar Ford Mustang, driven by Aric Almirola and fielded by Stewart-Haas Racing (SHR), is a machine of many paint schemes. At Bristol earlier in the season, Almirola and the No. 10 Mustang donned a livery in honor of BlueOval City. For this weekend's race at Homestead-Miami Speedway on October 23rd, 2022, Almirola's No. 10 Mustang will once again wear a special paint-out, this time of bacon-inspired colors for his primary sponsor, Smithfield Foods.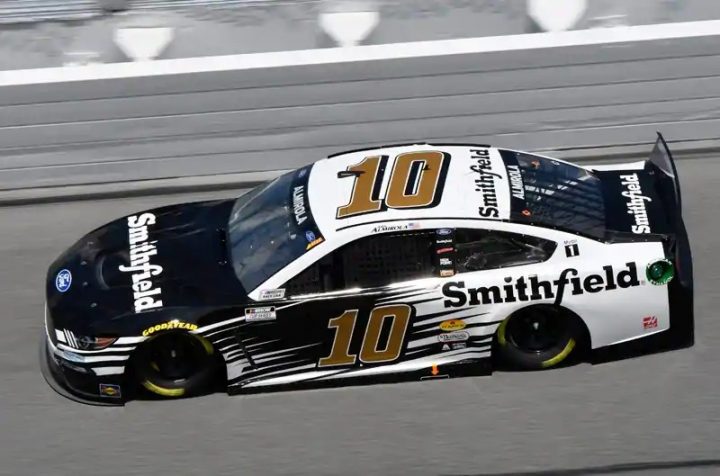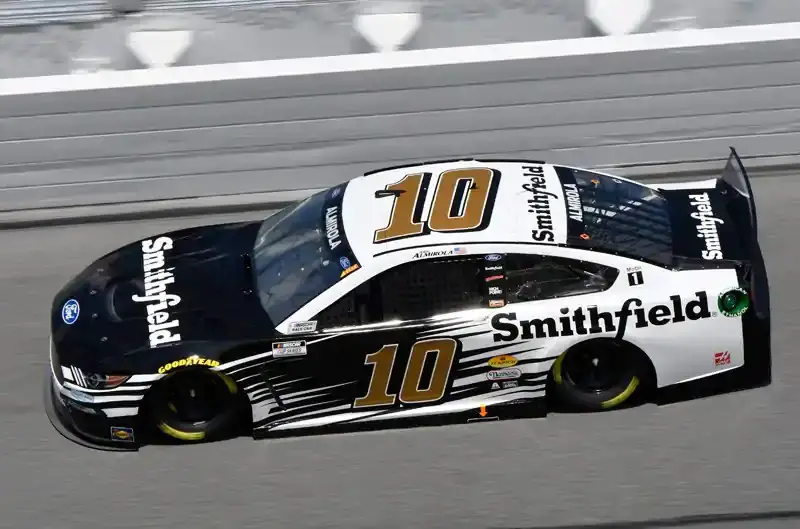 Almirola's No. 10 Nascar Ford will be wrapped in a paint scheme reminiscent of Smithfield's Premium Bacon theme, sporting complimentary black, gold and white paint. Almirola himself will also make an appearance at the racetrack's Dixie Vodka fan zone at 11:45 a.m. EST for a special Q&A session with fans.
"From the countless laps that the Smithfield No. 10 Ford Mustang has gone around the track, to the thousands of pounds of bacon we've proudly served to race fans, at Smithfield, it's always an honor to be part of race day," said Michael Merritt, senior director of brand marketing at Smithfield Foods. "We couldn't be more excited to partner with Dixie Vodka and bring race fans the Best Bacon Bloody Mary party this weekend."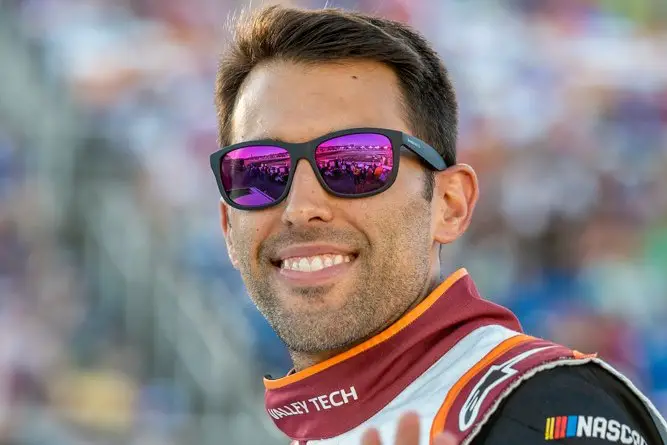 Unfortunately, there aren't any pictures of this delicious new livery out on track yet – fans might have to wait until Saturday's qualifying session to get a sneak peak. However, the last time Almirola ran a special paint scheme on the No. 10 Mustang at Bristol, he went out and won the pole position and led quite a few laps in the Cup Series event before wrecking out due to a blown tire.
Almirola will have plenty of time to run more special paint schemes on his No. 10 Nascar Ford in the future. At the beginning of the 2022 Cup Series season, he indicated that he would hang up his helmet upon its completion. However, since then, Almirola announced he will return to the No. 10 SHR-fielded Mustang in 2023 and beyond, having found a healthy work-life balance between his family and the racetrack.
Subscribe to Ford Authority for more Nascar news, Ford Mustang news and 24/7 Ford news coverage.