Back in July of last year, Stellantis announced that it intended to invest more than $35 billion in developing future all-electric vehicles and software, creating four flexible EV platforms, three scalable electric drive modules, standardized battery packs for every vehicle segment, and five gigafactories between Europe and North America. The goal is to vastly expand the automaker's EV offerings across Europe and North America, and that lineup will include the Ram 1500 EV, which was teased this past April ahead of its official reveal this fall. Now, Ford Authority has spotted a Ram 1500 EV mule out driving around.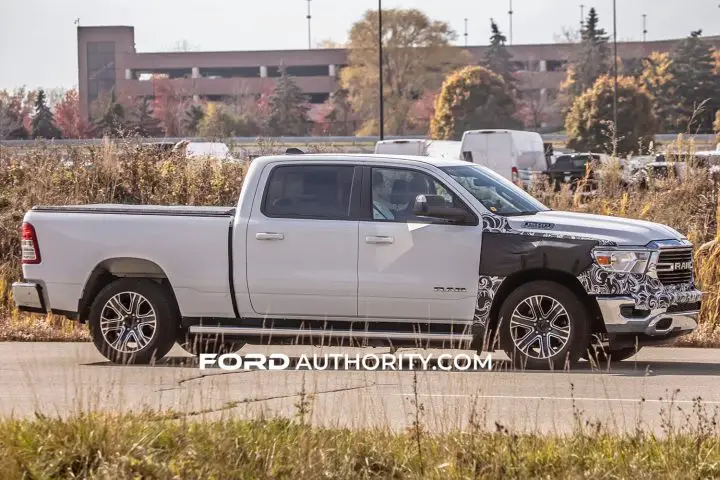 Since it's a mule, this particular pickup wears bodywork from the regular, ICE-powered Ram, but there are some interesting features present on the outside that give away what lurks underneath. That includes a considerable amount of camo on the front fenders, with a bulge sticking out from the passenger side.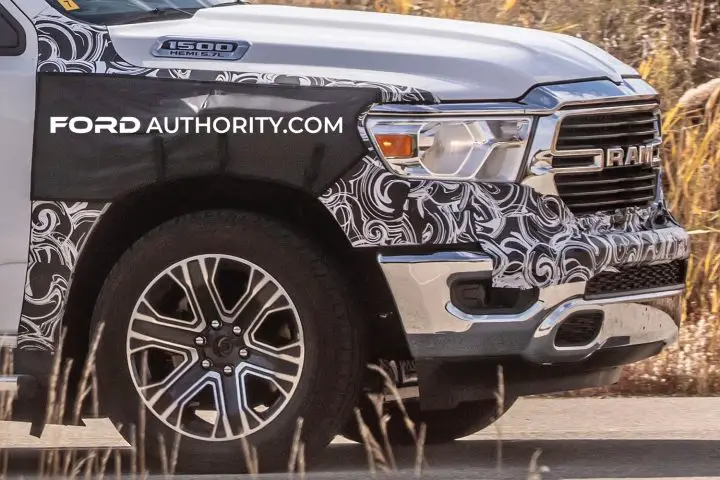 In the rear, this particular pickup features some more camo and a strange-looking rear bumper with a hitch protruding from where the license plate would normally go, and almost looks like it's been hit, as the entire unit is curved up toward the center. There are no tailpipes present, as one would expect from an EV, though the cutouts in the bumper are still there. The mule is also wearing a humorous sticker located on the tailgate of a stick figure pushing a car with a big cross through it as well, as well as an orange high-voltage wire peeking out from underneath the truck.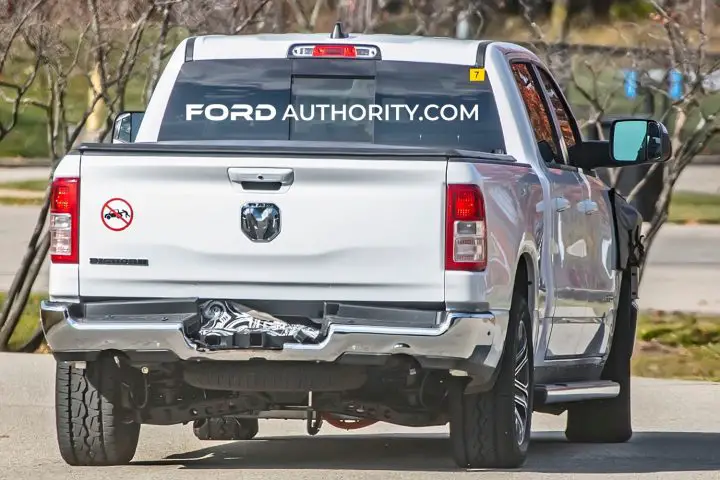 A direct Ford F-150 Lightning rival, the forthcoming Ram 1500 EV is expected to launch in 2024 and will use the Blue Oval EV pickup as a standard in regards to its range, towing, and hauling capabilities, with a goal of topping all of those important metrics – a key advantage to being roughly two years later to market.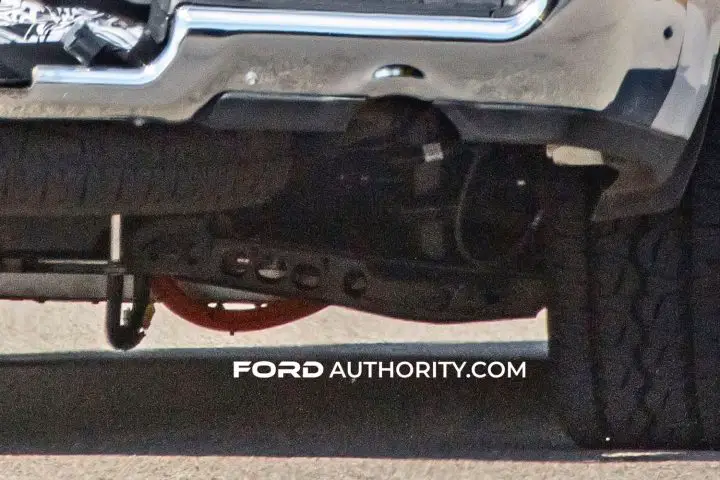 As for what to expect from the Ram 1500 EV itself, Stellantis has been relatively mum on that particular topic, but the previously-released teaser shows off twin lighting elements on each side that start out close together and then spread out as they reach the fenders. The Ram badge is still present in the center portion of the front end, though it's larger and more stylized, while both the hood and roof are sculpted instead of being largely flat.
We'll have more on everything Ford's competition is up to soon, so be sure and subscribe to Ford Authority for 24/7 Ford news coverage.