The Ford Transit Connect soldiers on for another year, potentially being killed off after the 2023 model year, according to a recent report. For years, the van and wagon lineup inspired enthusiasts to dream of a theoretical ST performance range topper that would obviously never happen, especially after the cancellation of the North American Ford Focus lineup in 2018. However, one owner decided to make that dream a reality, swapping the Ford 2.0L I4 EcoBoost into their 2014 Ford Transit Connect XLT wagon, along with a host of other upgrades, for a truly unique vehicle that may be one of a kind. And now, that creation is up for auction on Cars & Bids.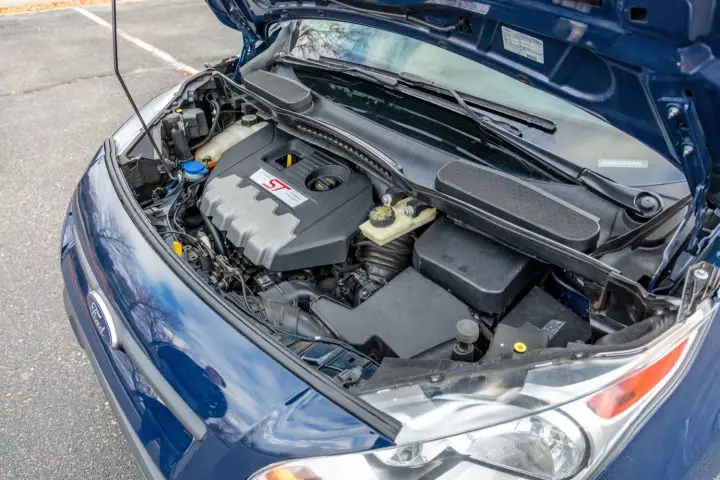 The main course of this very tasty vehicular meal is the engine, reportedly taken from a 2014 Ford Focus ST. From the factory, the 2.0L EcoBoost made up to 252 horsepower and 270 pound-feet of torque, which is considerably more than what the stock 2.5L naturally aspirated four cylinder put down when it was in the wagon, which was the standard engine on the Ford Transit Connect lineup at the time. But other modifications were also installed, including a Cobb Tuning "Stage 2" tune, Mishimoto aluminum radiator and intercooler, Cobb Tuning turbocharger inlet pipe, plus a Cobb tuning exhaust system.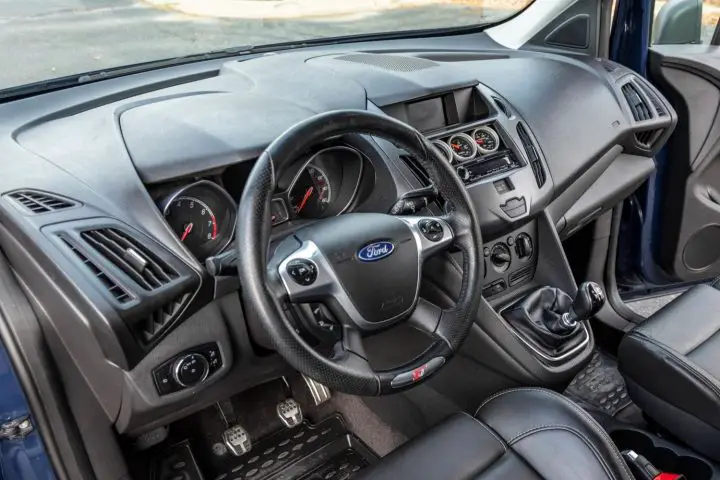 This special Ford Transit Connect also received a 6-speed manual from a 2014 Ford Focus ST, an aftermarket clutch kit, and an MFactory limited-slip differential. A number of Focus ST interior parts have also been installed in the cabin, including the heated Recaro leather seats, leather steering wheel, and instrument cluster. A custom sound system has also been installed, along with aftermarket oil pressure, oil temperature, and intake manifold pressure gauges.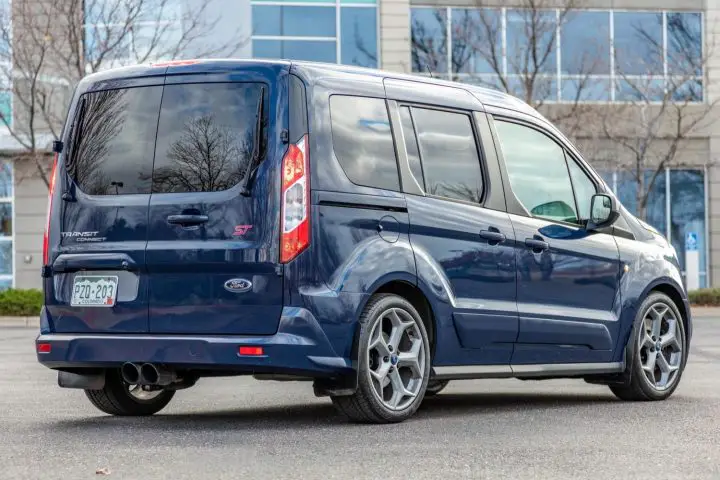 To round out the ST aspirations of this Ford Transit Connect wagon, the owner also outfitted it with 18-inch wheels from a Focus ST, and lowered it with Eibach springs. Gazzmatic International adjustable rear shocks round out the modifications performed on the suspension. Special Rally Armor mudflaps, tinted windows, and an ST emblem on the rear door round out the exterior changes and make it look the part of a performance model.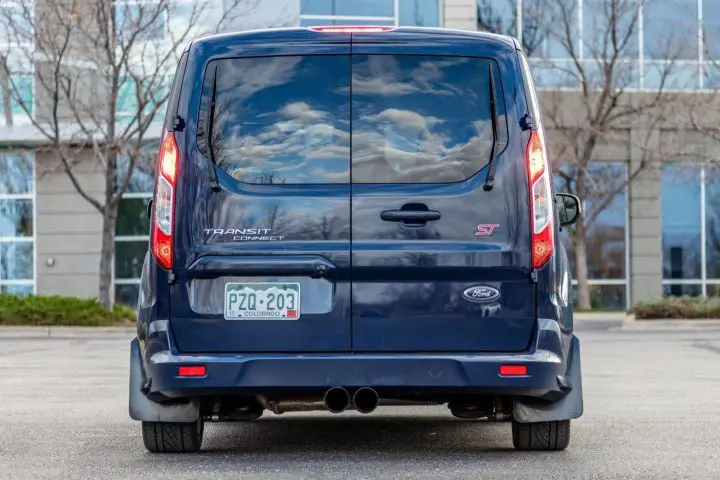 Unfortunately, there are a number of caveats to go along with the wagon. For starters, its true mileage is unknown, although the instrument cluster was programmed to display chassis mileage. Perhaps more importantly, it has a number of quirks that may make buyers pause, like a nonfunctional rearview camera, ABS, and traction control system, which also results in all of those lights being illuminated in the instrument cluster. Additionally, the power steering system only operates after a rolling start and the air conditioning system takes time to get going. The engine radiator fans also constantly run at full speed, regardless of engine temperature.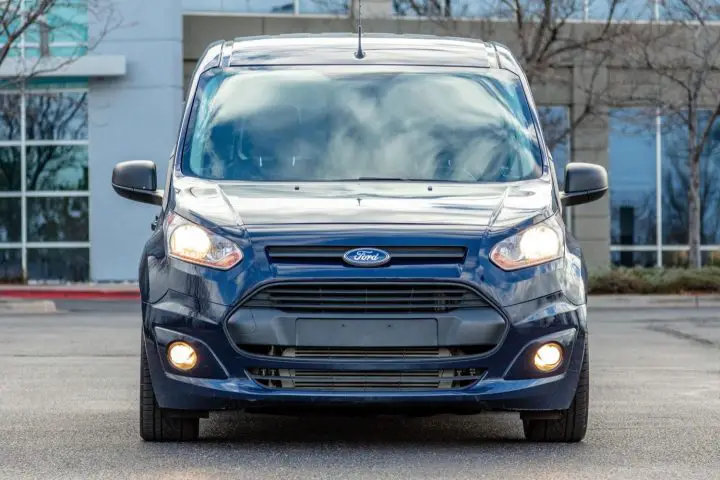 Despite the issues, this 2014 Ford Transit Connect is a pretty special vehicle and may close to one of a kind. It certainly represents the manifestation of a fantasy likely entertained by many Blue Oval enthusiasts since the second-generation van and wagon debuted nearly 10 years ago. With six days left until the auction ends, 15 bids have already been placed, with the highest currently at $14,000.
We'll always be talking about cool builds we encounter, so subscribe to Ford Authority for more Ford Transit Connect news, and for comprehensive Ford news coverage.