Ford itself didn't have an official presence at SEMA 2022, but that doesn't mean there weren't plenty of neat Blue Oval machines on display at the event. In fact, there were quite a few aftermarket Ford builds being shown off at SEMA, including a special 2022 Ford Mustang Mach-E GT custom built by Tucci Hot Rods.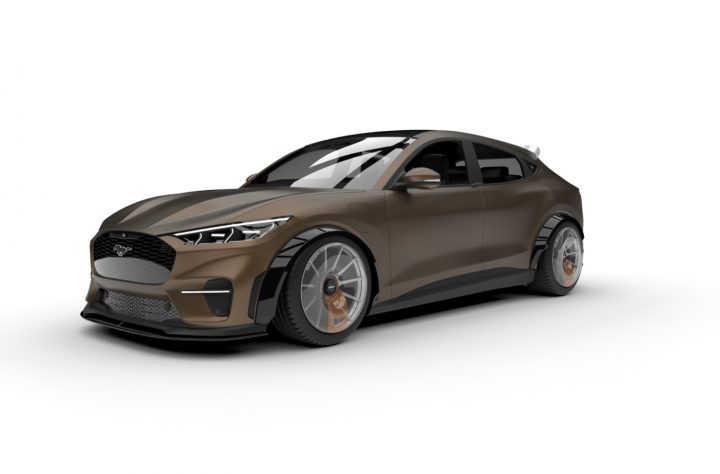 Tucci Hot Rods took a stock 2022 Mustang Mach-E and gave it a slew of aftermarket goodies. This includes a custom liftgate spoiler befitting of a muscle car, and gave it a more aggressive, wider body, thanks to 3D-printed fender flares and vacuum-formed transparent wheel colors. It even sports a 3D-printed front lip, accentuated by a custom matte brown wrap designed by Kay Automotive.
This 2022 Ford Mustang Mach-E is dressed with Ford Accessories sill plates, along with door emblems and GT badging on the tailgate. Inside, it boasts a 140-degree dash cam provided by Ford Accessories, along with two Recaro front seats complete with racing harnesses and a custom harness bar and trim accents. Since the Mustang Mach-E carries the iconic nameplate into the realm of electric vehicles, Tucci Hot Rods sees potential in the crossover as a "blueprint for the next generation of modified Mustang aesthetics."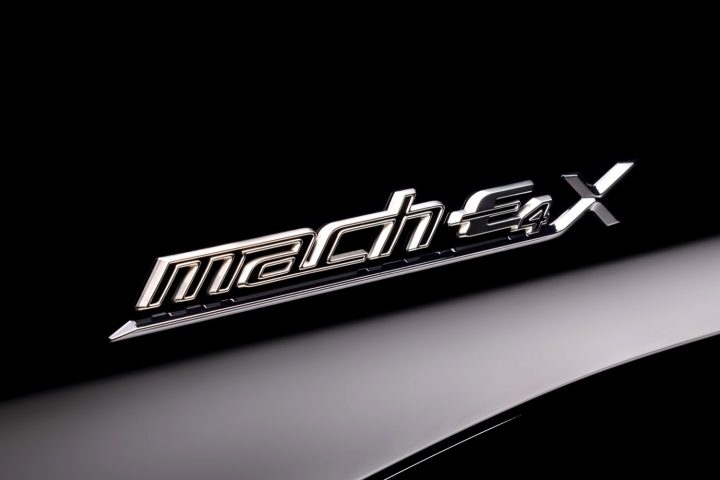 Tucci Hot Rods seems to have a thing for Blue Oval products, and the Mustang Mach-E GT certainly isn't the first time the custom car outfit has had a presence at a SEMA show. At SEMA 2021, Tucci brought a 2022 Ford Maverick complete with fender flares, a cab spoiler and a beefed-up suspension. The same show also saw a 2021 Ford Bronco customized by Tucci, which was quite an interesting machine, as it rode on Mattracks 88-series quad tracks for ultimate traction in treacherous conditions.
We'll have more on the Mach-E soon, so subscribe to Ford Authority for the latest Ford Mustang Mach-E news and for comprehensive Ford news coverage.