Ford is at the forefront of the ongoing EV transition, investing billions as it aims to produce two million all-electric vehicles annually by 2026. A major component of that plan involves launching new EV models for customers to buy, of course, and the automaker currently has a lineup that consists of the Ford Mustang Mach-E, Ford F-150 Lightning, and Ford E-Transit, with many more in the works. However, a Ford E-Series EV isn't currently available, though a company called Endera is building and selling them itself.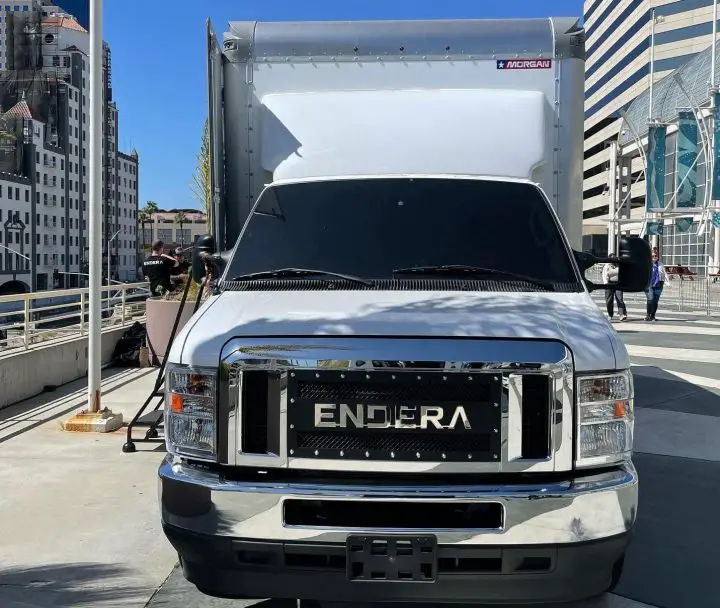 Endera is a transportation technology company that specializes in commercial electric vehicles, charging stations, and software solutions that builds EV conversions at its Ottawa, Ohio plant. It currently produces and sells three different types of Ford E-Series EV conversion – the B Series, O Series, L Series, each of which representing a different configuration of the long-running and popular van.
Each B Series model – the Model B3, B4, B6, and B8 – are shuttle buses of varying sizes and capacities. The B3 is on the smaller end, which makes it a bit easier to drive and park. The B4 is larger and better suited for activity, sight-seeing, or para transit bus activities, while the B6 and B8 offer more in the way of passenger and cargo space.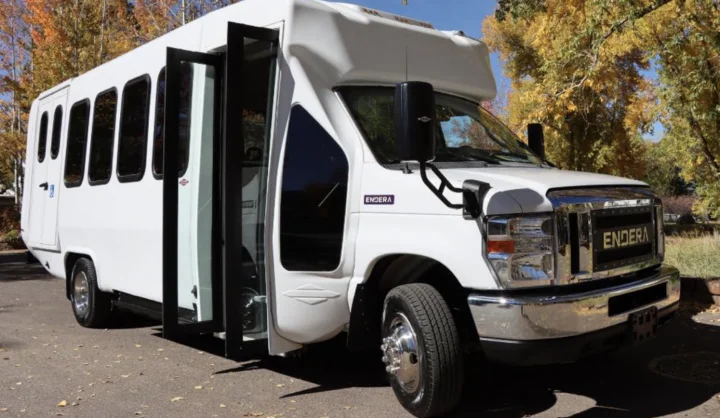 Meanwhile, the O Series – consisting of the O4, O5, and O6 – are school buses. Like the B Series, each O Series model grows in length based on its model number, with the O4 representing the smaller version, while the O6 is the largest. Finally the single L Series model – the Model L – is a box truck designed to provide an EV commercial transportation solution for delivery companies.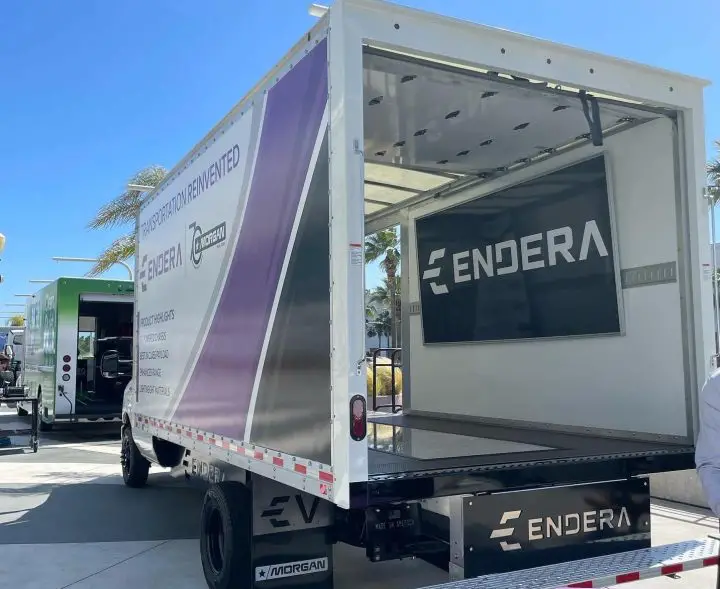 Each of these Ford E-Series EV models is powered by Endera's own all-electric powertrain, which is capable of helping the vehicles reach speeds of up to 75 miles-per-hour and travel up to 150 miles on a single charge. Each features DC fast charging capability that can top off the battery in 50 minutes, while Endera says that fleet customers can save up to 60 percent in maintenance costs and 80 percent in energy costs versus an ICE equivalent, which is precisely why the E-Transit has thus far been a smash hit among commercial buyers.
We'll have more EV conversions to share soon, so be sure and subscribe to Ford Authority for the latest Ford E-Series news and continuous Ford news coverage.