Ford BlueCruise launched in 2021 as an advanced hands-free driver assist feature for drivers, with its Lincoln equivalent, ActiveGlide, following a short time later. The relatively new tech is now a priority for the company after shutting Argo AI last month, and the company has pivoted from trying to commercialize self-driving tech to further developing the software needed to make it work. But until recently, car shoppers didn't have much of an opportunity to see where the tech operated outside of buying a Ford or Lincoln vehicle equipped with the feature. Fortunately, Ford spokesperson Mike Levine recently revealed that the automaker has launched a new interactive map on the official BlueCruise website that allows anyone to see exactly where the tech currently operates.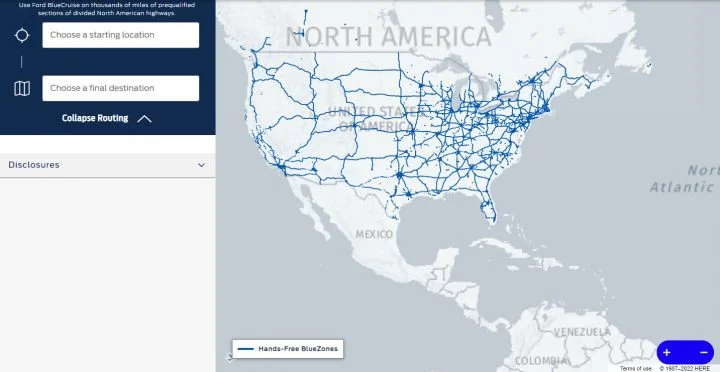 As opposed to a tool that simply allows visitors to see a broad outline of where BlueCruise or ActiveGlide works, the new map boasts route-planning capability that outlines exactly how much of a planned route can utilize hands-free mode. Currently, the system spans over 130,000 miles across North America and active enrollment approached the 100,000 mark through the end of October 2022.
As Ford Authority previously reported, the 1.2 update is starting to trickle out to select Ford Mustang Mach-E vehicles now, and it introduces lane changing capability and more natural lane positioning into the mix. Third-party outlets have separately praised the system for its ease-of-use and for its effective driver monitoring.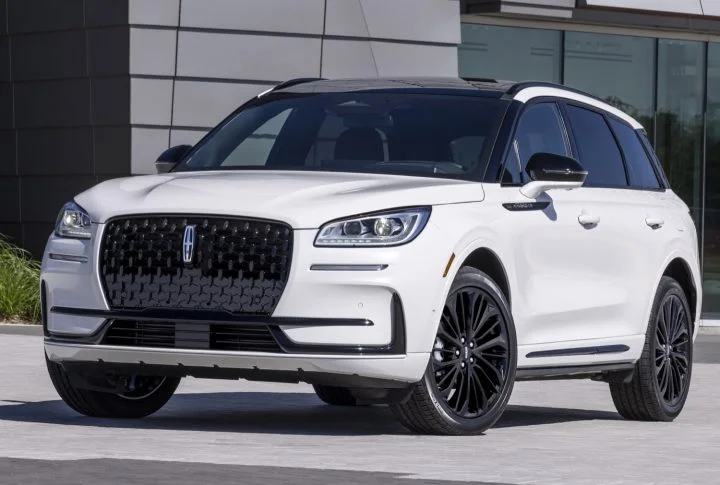 The new tech represents the automaker's goal to offer more subscription services, a business model that is expected to generate billions of dollars annually for the company by 2030. Currently, BlueCruise and ActiveGlide availability is steadily being introduced on new and refreshed vehicles, with buyers paying for a multi-year subscription at time of sale. On the 2023 Lincoln Corsair, purchasing a model equipped with the feature results in a two-year subscription upon delivery.
We'll have more on Ford's tech advances soon, so subscribe to Ford Authority for comprehensive Ford news coverage.